Accessories
Check out our huge range of accessories - accessories of the most erotic nature! Here you'll find anything and everything that anyone could ever need when it comes to pursuing pleasure. If you want to spice up your alone time, then here you will find toys, lubes, and massagers so you can get the most out of a little self-love. Or, if you have your partner in mind, then why not send them some good vibrations with a stimulating cock ring? Or even grab yourself some delay spray so you can give your partner what they want, for even longer! Whatever your pleasure, you will be sure to find something here. We stock everything you need to take your sex life to the next level.
What are erotic accessories?
Erotic or sex accessories is an umbrella term comprising a wide range of products designed to enhance sex. These products can be used either with a partner or alone, and include a variety of sex toys, sensual massage gels and oils, dental dams, delay sprays and wipes, and stimulating gels, to name just a few.
At Condoms.uk, you can find a range of erotic accessories, including:
Massage and stimulating gels
Flavoured oral dams
Cock rings
Vibrating panties
Delay sprays
Delay wipes
What are dental dams?
Dental dams, also known as oral dams, are thin sheets of latex (or a similar material) designed for safe oral sex. These patches are placed over your female's partner genital area when she receives oral sex, and can also be used on partners of both genders for safe oral anal sex. Their role is to prevent the transmission of sexually transmitted infections, such as chlamydia, HIV, herpes, gonorrhoea, and syphilis, to name just a few.
How to use dental dams?
Dental dams are very easy to use, often easier to use than a condom. All you have to do is to remove the dam from its packaging, place it over your partner's genitals (on any side, since dental dams aren't usually lubricated), and perform oral sex as you would without a dam.
An easy trick if you want to prevent performing oral sex on a dental dam that has flipped over is to apply flavoured lube to the side of the dam that comes in contact with your partner's genitals. In this way, if you taste the lube, you'll know the dam has flipped and you can replace it with a new one before continuing. This method only works if you use regular, non-flavoured dams with a flavoured lubricant.
Do dental dams prevent HPV?
Human papillomavirus (HPV) is the most common sexually transmitted infection. The virus is spread by having vaginal, oral, or anal sex with someone who is infected, but due to the lack of symptoms, it is often near impossible to tell if you or your partner have been infected.
HPV is highly contagious and can be passed to your partner even if you don't have symptoms or signs of infection.
Because of this, anyone who is sexually active can get the disease. Whilst most of the times you will have no symptoms or signs even if you are infected, certain HPV variants can cause genital warts and cancer, including cervical cancer, oropharyngeal cancer, or cancer of the vulva, penis, vagina, or anus.
Unlike most sexually transmitted infections, there is currently no test for detecting HPV in the general population. The only HPV tests available are designed to screen for cervical cancer in women over 30 years old, and are not recommended for screening younger women, men, or adolescents.
Oral dams can provide some protection against HPV, but they cannot provide full protection. The same is also valid for condoms, because HPV may be transmitted through skin contact with an infected partner. Dental dams also offer no protection against pubic lice.
Are dental dams reusable?
No. Like condoms, dental dams are not reusable. You should also avoid using the same sheet when transitioning from vaginal to anal oral sex and vice versa to prevent bacterial or yeast infections for your partner.
To dispose of an used dental dam, simply wrap the sheet in paper tissue and toss it in the bin. Never flush dental dams down the toilet.
Does a dental dam feel good?
Like condoms, dental dams are a barrier method used to prevent the transmission of STDs. Most dental dams on the market are made of latex, although you may find thinner dams made of polyurethane or polyisoprene.
Nevertheless, some people may still find a dam awkward to use and some women may find it can reduce sensations. You may also be bothered by the latex smell or taste.
For these reasons, manufacturers such as Glyde are now making a range of flavoured oral dams that cover the latex scent and taste. Enriched with natural flavours, these dams can add a touch of sensuality and enhance foreplay.
At the same time, using intimate lubricant between the latex sheet and the genitals enhances sensations and increases pleasure despite the lack of actual contact between the lips or tongue and the genitals.
What are cock rings?
Cock rings are erotic accessories designed to be worn on the penis. They come in various styles and serve a variety of purposes, such as:
Preventing premature ejaculation: Cock rings worn at the base of the penis slow the blood flow back from the erect penis, keeping it hard for longer. The constrictive sensation also has a mild numbing effect, delaying ejaculation.
More powerful orgasms: The slower blood flow may also increase sensations overall making oral sex, intercourse, and masturbation more pleasurable. At the same time, the prolonged sensations deliver a more powerful orgasm.
Clitoral stimulation: Some cock rings are specifically designed to enhance clitoral stimulation during intercourse with extra elements such as brushes or small vibrators.
G-spot stimulation: Similar to clitoral stimulation, these cock rings are equipped with small vibrators designed to stimulate the vaginal walls and G-spot. These rings are usually placed right under the glans and kept in place by a condom during intercourse.
Mind-blowing oral sex: Cock rings worn at the base of your penis can enhance oral sex, but that's only one way to use them. Vibrating cock rings may also be slipped on your tongue to enhance pleasure whilst performing oral sex on your partner.
Exploring erogenous zones: Slipped on a finger, vibrating cock rings may be used to explore your partner's body and stimulate areas such as the nipples, anus, or perineum.
Types of cock rings
Whilst there are dozens of types of cock rings, we can divide them into two main categories:
Cock base rings: These rings are designed to sit at the base of your penis and are ideal for delaying ejaculation, prolonging intercourse, or to stimulate your partner's clitoris during intercourse, depending on the ring type and design. Most cock rings in this category are made of flexible silicone or rubber, although you may also find steel or leather rings.
Under glans rings: Designed to stimulate your partner from the inside, these rings are placed directly under the glans. A condom keeps them in place, preventing them from falling off inside your partner. However, keep in mind that the condom used with this type of cock ring won't protect against pregnancy or STDs. Like cock base rings, these rings may also help delay ejaculation and enhance pleasure for both partners.
How to use cock rings?
Cock rings are easy to use. Simply slip them on your erect penis and continue with foreplay or intercourse as usual. Regular cock rings that are positioned at the base of the penis can be used with or without condoms. Under glans rings should always be placed under a condom, to keep them in place until you're done.
Before using a cock ring:
Speak to your GP if you want to use a cock ring to treat the symptoms of erectile dysfunction or to delay ejaculation, to rule out any underlying medical condition.
Cock rings shouldn't be used by men with sickle cell anaemia or bleeding disorders.
You should avoid wearing the cock rings for more than 20 minutes at a time. Wait for at least 1 hour between sessions.
Use intimate lubricant to make the ring easier to slide on and off your cock. Only slide the ring on your erect penis.
Choose the right size cock ring if you want to use a steel or leather ring. Most silicone rings are elastic enough to accommodate all penis sizes.
Wash the cock ring regularly or disinfect it with sex toys cleaner to prevent the development of bacteria.
Avoid using the same cock ring with multiple partners, unless you can fully cover it with a condom to prevent contact with your partners' skin.
Take off the ring immediately if you notice any pain or discomfort while using it.
Intimate lubricants vs. massage lubricant
The two sound alike, but there is a difference between intimate lubricant and massage lubricant. The former is designed to increase slickness and add moisture to the vaginal and/or anal area during foreplay but, most importantly, during intercourse.
All intimate lubricants are safe to use both on your skin and inside of your body, in the vagina, anus, or mouth.
Massage lubricants are designed to use externally, on your skin. Sensual massage gels or oils are safe to use around your genitals and may even be ingested; however, they were designed for massages rather than to lubricate your intimate areas during intercourse.
That said, numerous condom and lube brands also manufacture sensual massage gels or 2-in-1 gels that are safe to use for all imaginable purposes.
Types of sensual massage lubricants and their purposes
You can choose from a variety of sensual massage lubricants, including:
Gels: Usually water-based, they feel fresh and soft on the skin, are not sticky, and are easy to clean when you're done. Most massage gels are equally suitable to use as intimate lube with or without condoms. Some brands also make silicone-based massage gels that are compatible with condoms but that may be incompatible with silicone sex toys.
Oils: Slicker than gels, massage oils offer more glide and are absorbed slowly into the skin. These products are ideal for prolonged sensual massages during foreplay. Whilst most massage oils are safe to use on the penis or vulva, they should be wiped off before intercourse. Most massage oils are also incompatible to use with latex condoms.
Creams: Sensual massage creams are semi-solid emulsions that offer more grip compared to massage oils. They are ideal for more intense massages or if you're looking for a product that is absorbed faster. Massage creams are incompatible with latex condoms.
How do delay sprays and wipes work?
Delay sprays and delay wipes are products designed for treating the symptoms of premature ejaculation or to delay ejaculation and prolong intercourse if your partner needs prolonged and more careful stimulation. They work by slightly numbing your penis, decreasing the sensations.
You can choose from:
Natural delays sprays and wipes: These products are formulated to delay ejaculation naturally, without the use of a synthetic anaesthetic. More often than not, they contain clove oil among other ingredients that have a mild numbing effect on the glans.
Synthetic delay sprays and wipes: Contain either Lidocaine or Benzocaine, two synthetic anaesthetics that reduce the perception of sensations in the crotch area. By doing so, these sprays prevent premature ejaculation or help you last longer.
Are delay sprays or delay wipes effective?
Delay sprays and wipes are effective, as long as you use them as instructed. However, you should pick the right kind of product to ensure its efficiency.
Natural delay spray and delay wipes with clove oil as a numbing ingredient are recommended to men who don't suffer from erectile dysfunction or premature ejaculation but who only want to last longer. The natural ingredient can help prolong intercourse, but its effect isn't as strong or long lasting as the effect of synthetic anaesthetics.
Delay spray and wipes containing Lidocaine or Benzocaine are more suitable to use if you want to prevent premature ejaculation.
What are vibrating panties?
Women can choose from a myriad of sex toys nowadays, but vibrating panties are one of the newest trends.
These panties are just regular panties with a pouch sewn in the crotch area. This pocket accommodates a small bullet vibrator that can be controlled remotely with a remote control. You can also remove the vibrator to wash the panties or to use on its own for clitoral stimulation.
Vibrating panties are an excellent choice for couples to try new sensual games or to use for self-stimulation anytime, anywhere.
Where to buy erotic accessories?
You can buy erotic accessories online at Condoms.uk. We sell a wide range of accessories sourced directly from brands or their official distributors in the UK. Browse our range now to find the best erotic accessories for you.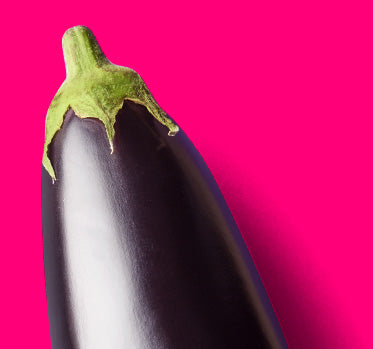 Don't miss out on something big.
Get the latest voucher codes, promotions and product launches straight to your inbox. Subscribe to our email newsletter now:
*By clicking Subscribe, you are agreeing to receive email newsletters from Condoms.uk. Your data will be processed in accordance with our Privacy & Cookie Policy.
Condoms.uk is rated 4.7 stars by uk.trustpilot.com based on 573 reviews
Condoms.uk 2023 All Rights Reserved