ON Condoms
ON condoms are thoughtfully designed in Germany, manufactured using only the highest quality latex to help you have even better sex. The eye catching on button logo displayed proudly on the packaging is a good indicator for what is to come! The ON condoms range features a variety of condoms for girths of all shapes and sizes - and all at a friendly price point too. Stay turned on with ON condoms.
What are ON condoms?
ON condoms are standard male condoms designed to make sex safer and more enjoyable. ON is the condoms' brand name.
Who manufactures ON condoms?
ON condoms are manufactured in Germany by R&S Consumer Goods, the same brand that manufactures the popular My.Size and Vitalis condoms. R&S Consumer Goods follows all European and British safety rules in the making of their condoms. Each ON condom comes individually wrapped in a square foil packet marked with the CE mark. Furthermore, each condom pack is marked with the CE and BSI Kitemark.
ON condom range
Even if ON condoms aren't as popular as peers such as Durex, EXS, or even the brand's My.Size, R&S Consumer Goods still impresses with a rich selection of condoms under the ON name. Designed to suit most men, ON condoms come in various sizes and standard or special collections.
Little Tiger
ON Little Tiger condoms are the smallest size from the brand. Delivering a snugger fit, they are an excellent choice for men who need a smaller size sheath. With a nominal width of 49mm and 170mm of length, these condoms are also perfect for gents who usually wear a regular size but want to try a snugger fit.
The product is made from natural latex rubber and has a smooth, silky texture. With a thickness of 0.07mm, it delivers almost skin-on-skin sensations, helping you feel your partner closer than ever before. Little Tiger condoms are also lightly lubricated with a silicone-based lube and are compatible with most water-based and silicone-based intimate lubricants.
Natural Feeling
ON Natural Feeling condoms are designed with natural sensations in mind and have an ultra-comfortable fit. They are thin and flexible, and have an anatomical shape that won't restrict your movements. The classic condom in the ON condoms line; ON Natural Feeling have an easy-on design that makes them super easy to roll and ultra-comfortable to wear.
Like Little Tiger, they have a thickness of 0.07mm and are suitable for vaginal and anal sex. With a nominal width of 54mm and 185mm long, these condoms are suitable for most men.
The product is made from natural latex, delivering a smooth, silky sensation on the skin, and comes pre-lubricated with a silicone-based product. ON Natural Feeling condoms are odourless and tasteless, and they are compatible with most intimate lubes.
Extra Large
ON Extra Large Condoms are the perfect choice for men who need a roomier fit that will not hinder movement and won't compromise sensitivity. Generously proportioned, the product is made from natural rubber latex and is ultra-thin. The natural materials contain no pesky chemicals, making it an excellent choice for men looking for a safe, delicate condom.
ON Extra Large is generous in both width and length and comes lightly lubricated. It has a nominal width of 57mm and is 190mm long. An anatomical fit with straight walls and flared teat enhances comfort and allows for a natural range of movements. Like On Little Tiger and Natural Feeling, these condoms are colourless, odourless and tasteless.
Super Thin
Designed to deliver skin-on-skin sensations, ON Super Thin condoms are exceptionally soft and thin. Only 0.055mm thick yet incredibly strong, they deliver the same performance as ON's standard condoms. Flexible and elastic, they provide maximum intimacy and ultimate safety.
A natural, anatomical fit makes them easy to roll on and comfortable to wear. The condom will not slide off during intercourse and there is risk of losing it inside your partner. With a nominal width of 54mm and 185mm long, they are perfect for men who need a regular size condom.
ON Super Thin condoms are made of natural rubber latex and are lightly lubricated with silicone oil. A smooth, soft texture makes them suitable for people with sensitive skin. Ideal for all types of sex, the On Super Thin condoms are also odourless and tasteless.
Fruit & Colour
ON Fruit & Colour condoms are an excellent choice if you want to bring a touch of fruity excitement between the sheets. These condoms have a regular fit and come in three delicious flavours, including banana (yellow condom), strawberry (red condom), and chocolate (black condom).
Their pleasant aroma eliminates the nasty latex taste and odour, and are often preferred for oral sex. All whilst the burst of colours allows you to bring to life all of your bedroom fantasies.
Tailored for a secure, comfortable fit, these condoms have a nominal width of 54mm and are 185mm long. They come pre-lubricated, and additional lube may be added as needed. The product delivers exceptional performance and unrestricted pleasure to both partners. A smooth, soft texture makes it suitable for people with sensitive skin.
Stimulation
Designed with ladies in mind, these condoms enhance internal stimulation for a quick and more powerful vaginal climax. The product has a unique dotted texture on the outside and a smooth texture on the inside.
Like all ON condoms, ON Stimulation condoms are lubricated with a silicone-based product that promotes easy sliding. The pattern produces greater friction without irritating the skin, adding intense excitement. The product can also enhance pleasure during anal intercourse for both men and women.
Perfectly sized to suit most men, ON Stimulation condoms are 185mm long, 54mm wide and boast ultra-thin walls that are only 0.07mm thick.
Clinic condoms
Designed to use with sex toys, these condoms are not lubricated and do not have a teat tip – thus, they cannot collect semen efficiently. That said, these condoms are an excellent choice for using with most sex toys and your favourite lubricant.
What are onsize Condoms?
ON has recently introduced a new range to their collection, known as onsize. This range caters for every size, with the sizing varying between 47mm right up to 72mm.
Choosing the right size condom is vital to safe sex. It's pointless wearing a condom that is too big or small as it won't be doing the job it is designed for - to protect people from pregnancy or sexually transmitted diseases. If a condom is too small, then there is increased risk of it splitting/breaking unknowingly. On the other hand, if a condom is too big, then there is an increased risk of it falling off; when pulling out, or when inside your partner. If the latter, then this could be embarrassing for both partners if medical attention is required. There are so many more reasons as to why having the correct fitting condoms is important - to ensure sensations are properly felt, to prevent discomfort, to ensure the condoms effectiveness, and the list goes on and on.
ON has noticed the need for accurate fitting condoms, and thus onsize has been created. Catering for every size is so important, to make sure everyone is included.
Why should I buy onsize Premium Condoms?
onsize Condoms are Vegan-friendly. This is a win as there are not many condom brands that are vegan, so being able to make a choice in being more environmentally friendly is definitely a big advantage.
onsize advertises their condoms by being 'Pure Luxury, No Frills'. Just from this statement alone, why wouldn't you want to try them? Finding a comfortable fit condom that feels soft and smooth when on, and that is easy to use is definitely a positive. If you want a condom that feels luxurious when on, then opt for onsize Condoms.
Many people don't like using condoms as they find that they reduce sensations and sensitivity. Well, one advantage of using a perfect fit condom is that this is not the case. As well as providing maximum security, onsize Condoms also allow for intense feelings. Being able to feel your partner, whilst also being protected is just one of the many reasons as to why you should try onsize Condoms. Satisfaction and sensitivity will be increased also.
What should I expect with onsize Condoms?
onsize Condoms are available as a 50 pack. The condoms are made from natural rubber latex, so bear this in mind if you do have a latex allergy - these will not be suitable for you.
The condom itself is transparent, cylindrically shaped and has a reservoir tip - perfect for extra safety.
onsize Condoms are lightly lubricated, however, additional lubricant may be added especially in cases where natural lubrication is lacking. The use of additional lubricant will help to prevent any friction or irritation, which in turn helps increase slickness and pleasure.
What sizes are available?
As stated earlier, the sizing ranges from 47mm to 69mm. In particular, the range provides the following sizes:
onsize Premium Condoms 47mm - the smallest condom in the range, ideal for those who require a small fit, as these condoms boast a nominal width of 47mm.
onsize Premium Condoms 49mm - if you require a snugger fit, onsize in 49mm will be perfect for you as they have a nominal width of 49mm.
onsize Premium Condoms 53mm - perfect for those who normally wear regular size condoms, these have a nominal width of 53mm.
onsize Premium Condoms 57mm - with a nominal width of 57mm, these condoms are ideal for those who find a regular size fits, but would just like a little more room.
onsize Premium Condoms 60mm - suited for those who need a larger size, onsize in 60mm Condoms boast a nominal width of 60mm.
onsize Premium Condoms 64mm - one of the larger size condoms onsize do, suitable for men who require a nominal width of 64mm.
onsize Premium Condoms 69mm - if you require an extra large fit, these condoms with a nominal width of 69mm will be great for you.
onsize Premium Condoms 72mm - if you require the largest possible fit, then these onsize condoms with a nominal width of 72mm are what you need.
onsize condoms really do cater for all sizes, with a wide range in between just small and large. Opt for onsize and you will finally be able to relax and enjoy the moment, resting assured that your condom will not be going anywhere. Feel sensations like never before, whilst remaining completely at ease.
How do I know what size I am?
Now you know you can buy the correct size, I bet you are wondering how you know what size you are. There are many different ways to do this, but here is an easy way of doing it:
When fully erect, take a piece of string and wrap this gently around the thickest part of your penis.
Mark where the string meets and then measure the distance with a ruler (you could also use a measuring tape to save this part).
Once you have this number, divide it by 3.14 to determine what size condom you need.
Alternatively, you can also head over to www.oncondoms.com/measure to download the ON ruler and have an accurate measurement based on onsize Condoms.
Conclusion
To conclude, there are many reasons as to why you should opt for onsize Condoms. They are a vegan, luxurious condom that is guaranteed to fit you perfectly. You will no longer have to worry about a condom breakage, or it slipping off during the heat of the moment. You will be able to fully enjoy your sexual experience, whilst still feeling all the sensations, which will maximise satisfaction. These condoms are suitable for all types of sex and will allow you to have freedom over what size you'd like. For example, if you usually wear a regular condom but you prefer a snugger fit, go down a size and be satisfied.
Perfectly fitting condoms allow for better sex. You can feel a lot more, relax, and just fully enjoy the moment. Try onsize today, and you will not be disappointed.
Why should I use a condom?
Condoms are one of the most popular contraceptive methods. They're readily available at most supermarkets, convenience stores, pharmacies, or online. They're are convenient, and inexpensive.
Acting as a physical barrier, condoms work by collecting semen and preventing it from reaching the egg. At the same time, condoms protect against sexually transmitted infections, and are an excellent choice for oral or anal sex with new partners.
According to specialists, condoms are an effective form of birth control that is up to 98% effective when they're used properly.
Follow these tips for the most effective protection:
Learn how to use a condom properly if you have never used a condom before
Discard the condom and use a new one if you've put it on backwards
Never reuse your condoms
Don't use more than one condom or a condom and a female condom at the same time. This practice can lead to condom breakage
Pay attention to the type of lube you plan to use with your condoms. Most latex condoms are incompatible with oil-based lubes and some spermicides
Combine condoms with another contraceptive method, such as hormonal birth control, if your main concern is preventing pregnancy
Do ON condoms contain spermicide?
Whilst some brands coat their condoms with spermicide, ON condoms do not contain spermicides. Like most condom brands in Europe, R&S Consumer Goods follows the latest medical updates and always improves its products for safety and effectiveness.
The brand doesn't use spermicide because most doctors advise against it. Not only can spermicidal lubes affect the condom's integrity, but spermicides can also cause adverse health risks, including urinary tract infections, rashes, and allergies.
If you do want to use your ON condoms with spermicide, know that most vaginal spermicides are compatible with ON latex condoms. Just make sure to read the label before using any product, including lubes or spermicides, with the condoms.
What are the advantages of ON condoms?
ON condoms are popular for a reason, they come with heaps of advantages. Here are some of their pros:
ON condoms are affordable
You can find them in many shops and online
They are super-effective at preventing pregnancy
They can protect you from sexually transmitted infections
ON condoms were proved useful in delaying ejaculation in some men
How to choose the right ON condom?
Have you ever lost your erection during intercourse whilst wearing a condom? It could be because you were wearing the wrong size or condom type. In fact, if a condom is too tight or too loose, it can reduce sensations, or it could break or slip off, consequently ruining the moment of passion with your partner.
In short, finding the right size and type of condom is fundamental if you want to ensure its effectiveness. Check out this quick guide to learn how to do it.
Measure your penis correctly
The correct way to measure your penis when looking for a condom is to measure its circumference rather than length. You will need a string, marker, and ruler.
Wrap the string around the thickest part of your erect penis
Mark the point where the string meets the loose end
Use the ruler to measure your circumference
Once you've measured your penis, you will be able to buy condoms online in your size, without the risk of getting a condom that is too big or too snug.
Choose the right condom type
Standard or with bells and whistles? That is the question.
ON condoms come in standard versions, which are the simplest, smooth condoms like Natural Feeling, Little Tiger, Super Thin or Extra Large. These condoms have a smooth texture and feel silky on the skin. They deliver natural sensations, and are odourless, tasteless, and colourless.
Standard condoms are ideal if you only use a condom for protection, but want to forget that it's there.
On the other hand, you can also choose from a selection of enhanced condoms, such as ON Fruit & Colour or ON Stimulation. These condoms add excitement to your intimate encounters with flavours, scents, and textures meant to enhance stimulation.
Are ON condoms good?
Yes. ON condoms are manufactured in Germany and comply with all European and international standards. You can use them in all peace of mind.
Does the expiration date matter?
It is essential to check the expiration date on a condom packet before using it. Furthermore, you should also pay attention to how you store your condoms to ensure their integrity. To store the condoms correctly, keep them in their original packet in a cool, dry place. Avoid exposing them to sunlight or keeping them in your wallet for too long. Expired condoms or condoms that have not been stored properly may deteriorate and break whilst using them.
How do I use ON condoms?
ON condoms are very easy to use. All you have to do is roll a condom on your erect penis before it comes in contact with your partner's body. To make sure the condom is put on correctly, follow these steps:
Carefully open the condom's foil wrapper, paying attention not to tear the condom
Hold the tip of the condom between your forefinger and thumb to remove all air from the reservoir and make sure that it is put on the right way round. Air trapped inside the condom may damage it, whilst a condom put on incorrectly may split during intercourse
Whilst still holding the tip, place the condom over the tip of the penis and roll it down over the length all the way to the base
If the condom will not unroll, it's probably positioned inside out. Discard of the condoms and start again with a new one.
After ejaculation, and while the penis is still hard, hold the condom in place and withdraw from your partner's body. You should only take the condom off when there's no further contact with your partner's body.
Discard of the used condom in the bin. You should avoid flushing condoms down the toilet as they may block the toilet and can cause environmental damage.
Where to buy ON and onsize condoms?
If you decide to buy condoms online, only buy them from a trusted supplier, such as Condoms.uk. To ensure your safety and the quality of all products, we source all condoms directly from the brands or their official supplier in the UK. Check our onsize condom range to find the best fit for you, right now!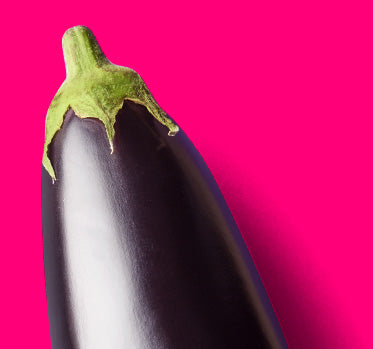 Don't miss out on something big.
Get the latest voucher codes, promotions and product launches straight to your inbox. Subscribe to our email newsletter now:
*By clicking Subscribe, you are agreeing to receive email newsletters from Condoms.uk. Your data will be processed in accordance with our Privacy & Cookie Policy.
Condoms.uk is rated 4.7 stars by uk.trustpilot.com based on 575 reviews
Condoms.uk 2023 All Rights Reserved