So Sexy Female Condoms
It could be said that nothing is more empowering than taking contraception choices into your own hands! And with So Sexy female condoms, you can take back responsibility when it comes to using condoms during intercourse. So Sexy female condoms can be safely inserted up to 8 hours before sex, sparing yourself the struggle of fiddling around for a condom in the heat of the moment. Another advantage is that they are latex free, lubricated, and stronger than a lot of their male condoms counterparts. This makes them an ideal choice for any woman. So Sexy female condoms are suitable for all penis sizes, while also being suitable for anal sex as well as vaginal sex - making So Sexy female condoms a versatile choice for women everywhere.
So Sexy Female Condoms are the perfect choice for women who want to ensure they are always in control of their protection. This thin pouch can easily slip into your vagina or anus, giving you the freedom to insert it up to 8 hours before having sex.
Plus, because women design these condoms for women, there's no need for an erection; you don't have to worry about your partner being ready; now, you can be sure that you and your partner are safe with a sexy ladies' condom.
So Sexy Female Condoms assure you to have sex confidently and without worries. With this extra layer of protection, it's easier than ever to stay safe while having fun! Enjoy a worry-free sexual experience with So Sexy Female Condoms. It's the intelligent choice for ultimate peace of mind.
About So Sexy Female Condoms
So Sexy Female Condoms are made from an innovative material called nitrile that is much stronger than latex and also suitable for people who are allergic to latex. In addition, these condoms come well lubricated with non-spermicidal lubricant for a smoother experience.
The female condom covers more of the outer skin of the vulva than traditional male rubber and reduces your risk of skin-to-skin STI transmission. The protective rubber has an outer ring which helps keep it in place during intercourse. Moreover, the placement of the outer ring near the clitoris helps women orgasm faster when using these female condoms.
So Sexy Female Condoms are available in two sizes, regular and large. So no matter what your needs are, you can find the perfect size for you.
So Sexy Female Condoms ensure you enjoy sex to the fullest with complete protection. Now, experience worry-free sex and feel confident that you and your partner are safe. Get your So Sexy Female Condoms today and experience the freedom and pleasure of safe sex!
Who manufactures So Sexy female condoms? 
So Sexy female condoms are manufactured by the French company Terpan Laboratories. They have been the distributor of the female condom since 2000.
Are So Sexy female condoms very comfortable? 
Yes, many women find the So Sexy female condoms more comfortable than standard condom designs. The female condoms are made from a thin, lubricated nitrile sheath and have a ring at either end, allowing comfortable wear. Having control over contraception also helps a lot of women to be more relaxed when having sex.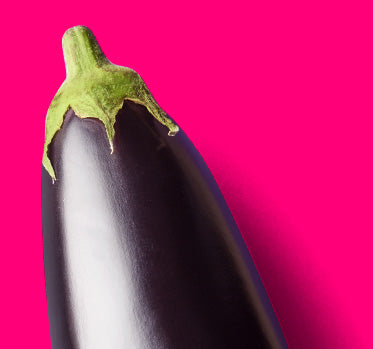 Don't miss out on something big.
Get the latest voucher codes, promotions and product launches straight to your inbox. Subscribe to our email newsletter now:
*By clicking Subscribe, you are agreeing to receive email newsletters from Condoms.uk. Your data will be processed in accordance with our Privacy & Cookie Policy.
Condoms.uk is rated 4.7 stars by uk.trustpilot.com based on 575 reviews
Condoms.uk 2023 All Rights Reserved