Adore Condoms
Adore are a proudly British condom brand that offer top quality condoms at very affordable prices. Adore condoms encourage everyone to have safe and affordable access to contraception. All Adore condoms meet and exceed all the relevant quality standards. You can rest assured that by purchasing Adore condoms - even at their very affordable prices - you will not be sacrificing your safety or enjoyment when it comes to getting down to it. Do not pay more than you need to when it comes to contraception, as Adore condoms prove that you do not have to have to break the bank to get the protection and enjoyment you and your partner deserve!
Everything You Need To Know About Adore Condoms
If you want to buy condoms anonymously, then you'll be glad to know that we have the Adore condoms range available right here at Condoms.uk. Discreet delivery is our speciality - so we'll ship your Adore condoms in generic packaging that will not draw attention to the contents within. If you want your Adore condoms delivered discreetly with minimal fuss, then you can count on us to do just that. Furthermore, we are committed to making your orders with us as pleasant as possible. When you make a purchase with us, we understand that you expect service that is both quick and inconspicuous. As a result, it is exactly what we deliver.

Who manufactures Adore condoms?
Adore condoms are produced for UK-based firm, Pasante Healthcare. Pasante Adore and Pasante Adore extra condoms are designed for customers looking to purchase low-cost condoms. Items from Adore are marketed under the slogan "lowest price, highest quality."
What are the best Adore condoms?
While you're out shopping for lubricant, it's possible that selecting the best condom for you is your first priority. Adore's extraordinary and one-of-a-kind array of condoms, which are available in a variety of designs, caters to all of the needs of males. Listed below are the subcategories under which each option is classified:
1. Adore Ribbed Pleasures Condoms
If you want to maximise pleasure, sensitivity, and overall satisfaction when between the sheets, try the new Adore Ribbed Pleasure Condoms. Adore Ribbed Pleasure Condoms have a standard width of 52mm and are ideal for people who require a typical fit condom. Adore condoms have been gently greased with a non-spermicidal lubricant. Adore suggests using a water-based lubricant rather than an oil-based lubricant if more lubrication is necessary. This can assist to boost enjoyment while reducing friction.
Because Adore condoms are composed of natural rubber latex, they are not ideal for anyone who are allergic to latex. Adore Ribbed Pleasure Condoms have ribs along the length of them, which induce and heighten enjoyment. The condom is made up of parallel walls joined by a teat end. They have a natural colour.
2. Adore Mixed Flavours Condoms
Adore Mixed Flavours Condoms can spice up your bedroom time. This condom has four flavours: strawberry, blueberry, mint, and chocolate. These flavoured condoms have a standard diameter of 53mm and are intended for persons who require standard fit condoms. Each condom is coloured and fragranced to match the flavour. In addition, they feature a teat end for added safety and a straight wall.
Natural rubber latex is used to make Adore Mixed Flavours Condoms. They are greased gently with a non-spermicidal lubricant. Adore suggests using a water-based lube if more lubrication is desired. Experiment with Adore Mixed Flavours Condoms to reintroduce pleasure and excitement to intercourse.
3. Adore Extra Sure Condoms
Adore Extra Safe Condoms allow you to relax and enjoy your sexual encounter to its maximum extent with complete confidence. The enhanced thickness of these condoms provides an additional layer of protection while also allowing for greater clitoral touch intensity.
Despite being somewhat thicker than typical condoms, you will still be able to experience all sensations and enjoy sex with this product. With these Adore condoms, you get the best of both worlds: the best protection and the best comfort. The smooth, natural-coloured Adore Extra Safe Condoms conform to your body's contour. A 54mm nominal width makes them ideal for people who want a more traditional fit.
Be advised that Adore condoms are made of natural rubber latex, which is not suitable for those allergic to latex. A water-based lubricant is recommended by Adore for additional lubrication to avoid any friction or discomfort and so increase pleasure and happiness.
Are Adore condoms reliable?
Yes. Adore condoms are put through a series of rigorous inspections and tests to ensure their safety, including measurements of the homogeneity and elasticity of the material, visual inspection for any holes or tests for electronic strength and burst. As a result, it is extremely rare your condom may split or shatter while you are using it if stored and used according to the manufacturer's instructions.
Can Adore condoms break?
Although Adore condoms are composed of highly durable and resistant materials, they can still break or split if they are not appropriately used, maintained correctly, or used after their expiration date. However, condom breaking isn't limited to Adore - it may happen with any brand. As a reminder, these are some of the most prevalent reasons for condom breakage:
Using the wrong condom size

Using an overly tight condom might cause it to break or rip because of the increased stress and friction. On the other hand, a condom that is too large might cause it to fall off the penis during sexual activity, which is equally harmful.

Lack of lubrication

If there isn't enough natural lubrication, the increased friction might tear the condom and create discomfort for both you and your partner. Anal intercourse or the treatment of symptoms of vaginal dryness both call for the use of extra lubricant. All Adore condoms may be used with the whole Adore line of personal lubricants and products.

Using condoms that have been improperly stored

Condoms can be broken because of the structural damage caused by high temperatures and intense sunlight. Store all condoms, Adore or not, in a cold, dry location. Condoms can be kept in your wallet for a few hours, but it is not suggested that you use a condom that has been in your wallet or pocket for a long period. Because of the heat and direct exposure, condoms decompose and become less resistant and durable. Even a modest push might shatter a condom that has been stored incorrectly.

Using expired condoms

Expired condoms should be thrown away as soon as possible since they are no longer safe. Use-by dates should be clearly displayed on the exterior package of condoms and on the foils themselves. Keep track of the expiration date on your condoms - otherwise, they must be thrown away and not used. Once the use-by date has gone, the substance used to make condoms begins to decompose, resulting in breakage and the condom perishing. Expiry dates are there for a good reason and should always be respected.

Improper handling

When unwrapping and rolling a condom on your penis, it is critical to pay close attention. Using your teeth or scissors to open the foil wrapper might cause a puncture in the condom. If air is left in the condom's teat tip after rolling it, it may rupture during intercourse or ejaculation. A condom can also be damaged by jewellery with sharp edges, and a poorly positioned condom might slip off or shatter owing to a lack of lubrication.
Is it true that thinner condoms are more prone to break?
It's not always the case. The resistance of a condom is mostly unaffected by its thickness. Thin condoms are just as useful as a thick one as long as it is used and stored according to the manufacturer's instructions. Non-latex condoms are often thicker than latex condoms since they are constructed of a different substance. Therefore the thickness of a condom doesn't necessary mean it is more or less prone to breaking or bursting.
Exactly how much lubricant do I need to apply?
There aren't any regulations or hard set rules. You have complete discretion over the amount of lubricant used. You and your partner may choose to use a lower amount of lubricant for intercourse if you have adequate natural lubrication, but you can still use a lot for foreplay. When it comes to combating vaginal dryness or engaging in anal sex, you can use as much lubricant as necessary. Using a little lubricant on your fingertips and gently applying it to your genitals is a good way to determine how much lubrication you need. Then, apply extra lubricant until you get the desired results.
How do you pick the best condom?
In your opinion, how many times have condoms been blamed for lacking intensity or a reduction in sexual pleasure? A wrong-sized condom is likely the cause of these symptoms. Over 50% of respondents to a recent condom size poll expressed concerns about their condoms not staying on correctly. A bad-fitting condom makes sex less pleasurable and more dangerous, regardless of how tight or loose it is. Constricting your penis with a very small condom might stop you from ejaculating. When a tight condom ruptures due to pressure, you are at risk of contracting a sexually transmitted disease - or even becoming pregnant.
You'll be more concerned with maintaining a loose condom in place than really having fun during sex if you use one. However, when it comes to the condom slipping off, this is a definite possibility, and it might lead to a host of other problems also. As a result, retrieving and removing fallen-off condoms from your partner's body may necessitate medical assistance. Therefore it's critical you wear a condom that's the correct size for your penis - not too big and not too small.
When is the ideal time to quit using Adore condoms?
Even though condoms are the safest and healthiest way of contraception, most of us would like to get rid of them and enjoy sex without any limits. Condoms may also protect against transmitted illnesses, so don't allow your optimism to get the better of you. It's for this reason that you shouldn't stop wearing condoms until you and your partner have been tested for sexually transmitted infections (STIs).
Is there any certainty that using a Adore condom will keep you safe from getting pregnant or contracting an STD?
Contraceptive methods cannot provide 100% protection against pregnancy and sexually transmitted illnesses, even when condoms are used appropriately. But condoms are recognised as one of the most effective ways to protect against STIs and unwanted pregnancy. 
As a result, because no other method of birth control protects against sexually transmitted illnesses and is nearly as efficient in preventing pregnancy when used correctly, condoms remain the only choice. The combination pill and intrauterine devices are the only techniques that are more successful in preventing pregnancy.
Aside from the fact that hormonal contraceptives are associated with a variety of health risks, not all women are eligible to use them. As a result, using extra safe condoms such as Adore Extra Sure to prevent pregnancy is the healthiest and most secure method of contraception currently available.
How do you choose the right Adore condom size?
Adore took into account the fact that penis diameters differ. Penises, like our hands and feet, come in various shapes and sizes. Adore, fortunately, manufactures condoms that may be used by a wide range of people. The brand's basic lengths are ideal for most men in the UK and Europe. The problem can be solved by changing the Adore Regular condom size to a larger or smaller one. Condoms.uk makes it easier to get the right fit for you by clearly presenting the nominal width (in mm) of the condoms we sell. So you know exactly which condoms will be the right fit for you.
When sizing a condom, why is penis girth more significant than length?
When it comes to condom sizes, the girth is more important than the length since the width of the condom determines how tight or loose the condom is. As long as you know your size, you may use any condom with the appropriate diameter to fit your genitals, regardless of how lengthy they are in relation to your body.
Where can I get Adore condoms?
Here at Condoms.uk, we have a wide selection of Adore retail and clinical packs. We only offer and sell authentic Adore condoms from reputable UK distributors because we are committed to providing you with the most secure sexual health supplies. Find the perfect Adore condoms by browsing our huge selection now. Remember there's FREE Royal Mail 48 Tracked delivery when you spend £25+, and every order comes with discreet delivery as standard.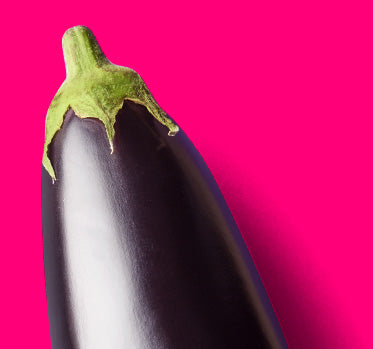 Don't miss out on something big.
Get the latest voucher codes, promotions and product launches straight to your inbox. Subscribe to our email newsletter now:
*By clicking Subscribe, you are agreeing to receive email newsletters from Condoms.uk. Your data will be processed in accordance with our Privacy & Cookie Policy.
Condoms.uk is rated 4.7 stars by uk.trustpilot.com based on 575 reviews
Condoms.uk 2023 All Rights Reserved