Loving Joy Lubricants
Loving Joy is a proud UK-based sex toy and lube brand that certainly knows a thing or two about pleasure! With their extensive knowledge of providing us with stuff that really gets us going, you can be sure that Loving Joy lubricants can really add what we all desire when we are getting down to it. Loving Joy lubes are the perfect choice for any intimate moment - be it taking your favourite toy for a spin - or delving into an intimate moment with your partner. Loving Joy lubricants are as versatile as they are useful. Order now and find out for yourself why Loving Joy has such a great reputation for manufacturing high quality intimate lube.
What are Loving Joy lubes?
Loving Joy lubes are a range of personal lubricants designed to use during foreplay and intercourse, masturbation, or stimulation with a sex toy.
These lubricants are manufactured by Loving Joy, one of the most dynamic sex toy brands in the world. The company focuses majorly on designing and manufacturing sex toys and bondage gear, as well as a small range of sex essentials, including lubes you can use with or without a condom and with all kinds of sex toys.
The brand has been around since 2009 and is widely known for the quality of its products.
What kind of intimate lubricants does Loving Joy make?
Focusing more on sex toys and BDSM gear, Loving Joy doesn't manufacture as many sex essentials as other brands. Whilst you won't find any Loving Joy condoms on the market – not yet, at least – the brand launched three types of personal lubricants to use either with their sex toys, for masturbation, or to make intercourse more pleasurable.
Loving Joy Water-Based lubricant
Loving Joy's multipurpose lube, Loving Joy Water-Based Lube, is just what you need to focus on the essential things rather than worrying about friction and irritation. This lube is particularly suitable for vaginal sex and masturbation.
Thanks to its water-based formula, it is compatible with all condoms and sex toys, including silicone sex toys which may incompatible with hybrid or silicone-based lubes.
Boasting a gentle formula, this lubricant is made of plant-based ingredients and contains no harmful chemicals, such as parabens. It is hypoallergenic, thus, suitable for people with sensitive skin. Containing no animal-derived ingredients, this lube is also vegan-friendly.
Masturbation and sex toys aside, this lube is an excellent choice for combating the effects of vaginal dryness.
Loving Joy Silky Hybrid lubricant
Boasting a hybrid formula, Loving Joy Silky Hybrid Lube is an excellent choice for those who want to combine the effects of a silicone-based lube with those of a water-based one. The product has a light, soft formula that feels silky on the skin but that isn't sticky.
This lube is very easy to clean and leaves no stains on fabrics. However, it lasts much longer than Loving Joy water-based.
Ideal for rougher intercourse or foreplay, this lube has a creamy formula and whitish colour. Like its water-based counterpart, it is hypoallergenic and suitable for people with a vegan lifestyle. And, as you can expect from a lube manufactured by a sex toy company, it is compatible with all sorts of sex toys and condoms.
However, it is recommended to make a patch test before using it with silicone sex toys from other brands to ensure compatibility and prevent toy damage.
Loving Joy Anal Lubricant
Whilst most brands focus on silicone-based products for anal play, Loving Joy shows that a water-based anal lubricant is sometimes more effective than a silicone product. Indeed, Loving Joy Anal is a water-based intimate lube designed for anal play.
It is thicker, and longer lasting than all other lubes from the brand. At the same time, it is compatible with all sex toys and condoms from the brand or other manufacturers.
A thick, creamy consistency requires few applications, and just a little lube goes a long way. As you'd expect, the product is hypoallergenic and vegan-friendly.
Thanks to its water-based formula, this lube doesn't feel sticky and dries clear without staining fabrics. It is also to clean with a damp towel or in the shower—one of your best bets for safe anal intercourse and anal stimulation manually or with sex toys.
Water-based vs. silicone-based lubricant
A quick look at the market reveals that most intimate lubes are either water-based or silicone-based. Which is best, though?
Water-based lubes are the most popular. Widely available in most stores and online, they are skin-friendly and never feel sticky on the skin. These lubes are safe to use with all condoms and sex toys, don't stain fabrics and are easy to clean with a damp towel.
Most water-based lubes are also edible, a feature that makes them safe for oral sex. Some brands even propose a range of flavoured water-based lubricants designed specifically for making oral sex more enjoyable and to cover the annoying smell of latex when used in combination with latex condoms.
On the downside, water-based lubes are thinner than silicone-based ones, and it takes a larger quantity of lube to provide the same level of lubrication. Water-based lubes also tend to dry faster and are not suitable for sex in the water – for instance, if you want to have sex in the shower or in the pool.
Most water-based lubes are hypoallergenic, but some may contain glycerine, a substance that can cause allergies and vaginal irritation.
Silicone-based lubricants are thicker and last longer than water-based ones; however, they might be incompatible with silicone toys and some condoms.
Due to their very slippery formula, silicone-based lubes have long been considered the best choice for anal sex. However, most brands have developed thicker water-based formulas over the decades that prove to be more skin-friendly and more pleasant to use than silicone-based lubes.
Silicone lubricants may also feel sticky, they tend to leave residues that are hard to clean on the skin and often stain fabrics.
On the bright side, silicone-based lubes are an excellent choice for moments when you want to have sex in water due to their formula that is not water soluble.
What is a hybrid lubricant?
Hybrid lubricant is a type of water-based intimate lubricant that also contains silicone. This type of product brings the best of both worlds. Namely, you can expect the slippery consistency and long lasting effect of a silicone-based lube, but the non-greasy, non-sticky, non-staining, and easy to clean formula of a water-based lube.
Hybrid lubricants are often used as an alternative to silicone-based or oil lubricants to combat the symptoms of vaginal dryness or anal sex. However, whilst they are generally compatible with all types of condoms, some hybrid lubes are incompatible with silicone sex toys.
To prevent toy damage, it is recommended to test the lube on a small area of the toy and leave it overnight to assess compatibility.
Do I have to use lubricant when having sex?
You don't have to use lubricant during sex unless you have vaginal dryness or plan to have anal sex, but using a lube can enhance your sexual experience. Here are some benefits of using an intimate lubricant whenever you have sex.
Lube can be used for anything. You don't have to use intimate lube only to increase slickness and make your privates more slippery for intercourse. Intimate lube can also be used for masturbation with or without a sex toy, and you can use it to increase pleasure during oral sex or even for full body or sensual massages during foreplay.
Lube can enhance pleasure even when you produce enough natural lubrication. Different flavours can give a new dimension to your intimate experiences or cover the smell of latex if you use a condom. They are also perfect for covering the taste of latex if you're using a condom for oral sex. Obviously, the extra moisture will also add extra pleasure during intercourse.
Lube can help you combat vaginal dryness. Vaginal dryness is a frequent condition that can affect women of any age. It can be caused by hormonal changes during the menstrual cycle, pregnancy, menopause, but also by stress or depression. Whilst it is commonly believed that only women produce natural lubricant, the penis also lubricates itself before intercourse (those drops of pre-cum are a natural lubricant). If either partner suffers from intimate dryness, lubricant can bring moisture levels back to normal and make sex more fun and enjoyable.
Lube is a must for anal sex. Sure, you could use saliva, but the method can cause infections and increase the risk of STIs. Intimate lubricant, on the other hand, adds the necessary amount of moisture and makes anal sex safer and more enjoyable – whether you're using a condom or not.
Lube can make all types of sex safer. Reduced friction lessens the risk of skin lacerations and injury during all types of sex. Using lubricant is especially important if you use a condom, making it easier for the sheath to glide in and out of your partner. This added moisture reduces friction and lessens the risk of condom tears or breakage. Most condoms are compatible with water-based, and silicone-based lubes, including hybrid intimate lubricants.
What lubricants are safe to use with condoms?
Water-based and silicone-based lubricants are generally considered safe to use with condoms. The only way to make sure, however, is to read the lubricant and condom label – manufacturers usually tell you what their products are compatible with. All Loving Joy lubricants are safe to use with condoms and all sex toys, including silicone sex toys.
Is Vaseline or lubricant safer for anal sex?
Vaseline is a slippery substance that has been used for anal sex for a long time. But is it safer than intimate lubes? In short, no.
Vaseline is petroleum jelly, an oil-based ointment designed to hydrate dry skin. However, even if Vaseline can be used with success on most body areas, it is a poor sexual lubricant. The main reason against using Vaseline for sex is clearly written on the product's label – Vaseline is safe for external use only. This means that it is safe to use on your skin, but it should never come in contact with your vagina or rectum, and you shouldn't use it for oral sex either.
Its oil-based formula could also damage condoms, especially if you're using natural latex condoms. Indeed, the petroleum jelly could weaken the latex structure, causing them to tear or break during intercourse. Needless to say, this could increase the risk of unwanted pregnancy and sexually transmitted infections.
Last but not least, Vaseline may actually increase the risk of infections other than STIs when used with or without a condom. Due to its non-water-soluble formula, Vaseline residues may be hard to clean from your vagina or rectum. These residues create a thriving environment for bacteria and yeasts normally residing in your intimate areas, leading to bacterial vaginosis, yeast infections, or anal abscesses, conditions that require medical attention, and, often, a treatment with antibiotics or anti-fungal medications.
For all these reasons, it is essential to only use intimate lubricant or 2-in-1 massage gels to increase lubrication and enhance sexual pleasure.
Are there any alternatives I could use?
Yes. You could replace intimate lubes with baby oil, olive oil, coconut oil, or aloe vera creams. However, all these products may cause irritation, and all oils could damage the structure of your condoms or sex toys. The only safe products you can use with condoms and sex toys are intimate lubricants manufactured by trusted brands, such as Loving Joy.
Where to buy Loving Joy lubes?
Loving Joy products, including the brand's range of intimate lubricants, are available in numerous stores and online. Buying Loving Joy lubes from Condoms.uk guarantees product authenticity and allows you to buy your favourite lubes in a quick, discreet way. We only sell genuine condoms and intimate lubricants sourced directly from brands or their official suppliers in the UK. So, what are you waiting for? Browse our range of Loving Joy lubes or check out our other products to find the best water-based or hybrid lubricant for you.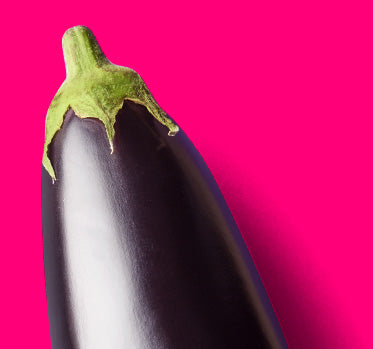 Don't miss out on something big.
Get the latest voucher codes, promotions and product launches straight to your inbox. Subscribe to our email newsletter now:
*By clicking Subscribe, you are agreeing to receive email newsletters from Condoms.uk. Your data will be processed in accordance with our Privacy & Cookie Policy.
Condoms.uk is rated 4.7 stars by uk.trustpilot.com based on 575 reviews
Condoms.uk 2023 All Rights Reserved