Sagami Condoms
Originating in Japan in 1934, Sagami condoms have grown to become Japan's number one condom company. Nowadays, Sagami export their prized products to over 50 countries around the world. Pioneers in polyurethane condoms, the material was specially selected for its lack of odour, its strength, and its unique feel - to give you an experience far different to that of traditional condoms! Sagami condoms also feature a unique blister pack design, allowing you to quickly pop out a well-lubricated condom, without the risk of tearing the condoms when opening the packaging. The star performer in Sagami's condom range is the original 0.02 condom, coming in at an ultra-thin 28 microns, leading it to be Japan's number one selling condom in no time. We stock a great selection of Sagami condoms right here at Condoms.uk, so place your Sagami order now!
Sagami Condoms
We are proud partners of Sagami Condoms, which means you'll always have access to the very best Sagami products, direct from the brand.
Sagami is the most popular brand of condoms in Japan, sold in over 50 countries around the world. The history of the company goes back almost a century. Sagami Rubber Industries Co. Ltd was established in 1934, making it Japan's very first manufacturer of condoms. The brand has always been known for innovation, and it was also the first company to produce coloured and dotted condoms, taking these products into the pleasure zone, as well as a form of protection against pregnancy and sexually transmitted infections.
The Sagami Original condom was released back in 1998, heralding the dawn of the first condoms made from special Polyurethane (PU), and in 2004 the Sagami Original 0.02 was produced with just 28 microns.
The founder of Sagami Rubber Industries was a woman - Saku Matsukawa was born in 1892 and was the daughter of a silk mill manager. As she reached womanhood, she became frustrated with the quality of condoms on offer in Japan, so decided to tackle the problem herself. When her husband died in 1934, she founded the Asahi Latex Chemical Centre, establishing Sagami Rubber Industries. Co, Ltd ten years later. She employed Shigeo Takeuchi, a pharmacist and researcher who worked at her Latex Chemical Centre, to take on the role of President of the company.
Saku Matsukawa was a woman who was ahead of her time – she was the first ever president of women's peace organisation Soroptimist Japan, the Chair of Japan's National Chamber of Commerce and Women's Federation, and in 1985 she was given honorary citizenship of Atsugi.
Sagami is a market leader in the area of PU condoms, which are produced in Ipoh, Malaysia. The company also still produces natural rubber latex condoms in its original factory based in Atsugi, Kanawaga, Japan. Sagami condoms are found in drugstores all over Japan, and their products can also be bought online.
Why PU Condoms?
Sagami Condoms are leaders in Polyurethane sheaths. The company chose to use PU for its strength, lack of odour, ability to transmit heat and compatibility with the human body. This combination makes PU condoms feel completely different to traditional rubbers, and today the Sagami Original 0.02 is the most popular condom in Japan.
What's the Pack Like?
Sagami Original condoms come in a handy blister pack, which is easy to open and protects the condoms from being torn when opened. Each blister is clean and contains lots of lubricant for added comfort and sensitivity. The condoms are also really easy to remove from the pack, making them nice and simple to put on too.
What Are the Benefits of the Sagami Original 0.02 and Sagami Original 0.02 Large?
These super-thin condoms are softer and more natural feeling than Sagami's first generation of condoms, giving a greater sensation for both partners. Because they don't contain any latex, they're ideal for those with allergies or sensitive skin, and they're also totally odourless – perfect if you hate that rubbery smell!
Polyurethane is an excellent transmitter of body heat, which means the sensation when you first put them on feels instantly more comfortable and natural than with a rubber condom. It also has a smoother surface and is totally transparent, so you can see every lump, bump and vein on the penis for a more stimulating visual.
Why Polyurethane Condoms?
Condoms have been used since Ancient Greek and Roman times, and they've come a long way since those early days when they were commonly made of animal intestines and used multiple times! Over the years they've evolved to be safer, more secure and natural feeling, and many people are now turning to PU condoms because of their increased sensitivity.
What is Polyurethane?
Polyurethane (PU) is a plastic material that is produced in many different forms, both hard and flexible. It's often used in medicine because of its ability to mimic the human body, and fake organs and blood vessels are often made from PU. This makes it an excellent choice for condoms, because they can feel so much closer to the real thing.
What are Polyurethane Condoms?
PU condoms are a great alternative to latex condoms because they're strong, thin and durable. They react to body heat almost instantly, so you don't get that sudden coldness that's often associated with rubber condoms. PU condoms were originally created to give those with latex allergies an alternative to normal rubbers, and they're also becoming really popular with people who want something that feels more natural.
Main Benefits of Polyurethane Condoms
There have been lots of studies conducted into the benefits of PU condoms. Here are some of the main benefits that have been identified:
They're thinner, which makes them feel more natural… leading to increased sensation
They have a smoother surface
They feel more comfortable
This natural feeling can make you feel closer to your partner
They're transparent, meaning they show more of what the penis naturally looks like
They're surprisingly strong
They can be used with oil-based and silicone-based lubricants, which can cause some natural rubber-based condoms to disintegrate
They're a great, safe option for those with latex allergies
Where can you buy PU condoms?
Polyurethane condoms can now be found in chemists and supermarkets all over the world, as well as on lots of online sites such as ours here at Condoms.uk. You may also be able to get PU condoms at your local sexual health clinic.
How effective are PU condoms?
Tests have shown that polyurethane condoms are 98% effective when used perfectly. This means making sure they:
Fit properly
Are still in date
Haven't been exposed to extreme heat
Are put on before any genital contact
Have plenty of room for the ejaculate to go (i.e., a reservoir at the tip)
Are replaced every time you have sex (never re-use condoms!)
Are properly removed, with your holding the base as you pull out
Are used with the right type of lube
Don't have too much lube inside the condom
How Can You Tell if You Have a Latex Allergy?
Latex allergies can cause a huge variety of symptoms, usually ranging from mild itchiness and redness to total swelling of the area that's come into contact with the latex. In very severe cases, latex allergy can cause anaphylactic shock, which can even result in death.
If you think there's even the slightest possibility that you might have a latex allergy, it's best to steer clear altogether and try a non-latex condom such as the Sagami Original 0.02.
What kind of Sagami Condoms Can You Buy at Condoms.uk?
We are proud stockists of Sagami's most popular PU condom: the Sagami Original 0.02. They're available in two sizes – Standard and Extra Large.
Sagami: Japan's Favourite Condom Brand
Sagami has been the most popular brand of condoms in Japan for almost 100 years. People love the Sagami Original 0.02 because it's thin, strong, odour free, natural feeling and doesn't contain any latex. Sagami as a brand is consistently striving to make its products better, so you can expect their condoms to become even thinner and more natural feeling over the next few years. Watch this space!
The Sagami Quality Promise
Japan is known by the rest of the world as one of the most pioneering countries that's always ahead of technological trends. This commitment to innovation and excellence is certainly true of Sagami. As a leader in the condom industry, the company meets (and exceeds) global safety quality standards and goes above and beyond to ensure all products are properly tested and of the highest possible quality.
Sagami Testing Procedures
All Sagami condoms are tested under strict conditions and in accordance with the International Standards Organisation (ISO). The tests are as follows:
Bursting Test

Everyone knows a burst condom can spell disaster. Sagami Condoms are subjected to extreme tests to see how strong they are, and in this case, they're inflated until they burst. When they do, the exact bursting pressure is measured to demonstrate how much force they can stand.

Tensile Test

This test also measures the strength of the condom, but this time it's about how much force is required to make it break. A band is sliced from the shaft of the condom and then stretched until it snaps. The testers are then able to measure exactly how far it can be stretched and how much force is needed before the condom breaks.

Water Leak Test 1

Leaked condoms = unwanted pregnancies and STDs. In this test, the condom is filled with water and hung up, so testers can detect any tiny holes in the condom.

Water Leak Test 2

This other water leak test is known as the rolling test. The condom is hung up, like in the first test, but this time the base is tied up and pressed onto absorbent paper by hand. If there are any stains or water droplets on the paper, that's a sign that there are tiny holes in the condom that could lead to big problems. This test is even more thorough than the first and means testers are able to detect even tinier holes.

Friction Tolerance Test

It's no secret that a little bit of friction can make sex better, but too much is bad for condoms. This test uses piston motion to work out exactly how much friction a condom can cope with before it breaks.

Water Expansion Test

This test is all about determining how strong the tip of the condom is. Testers fill the condom with water until it can't handle any more force, leading it to burst.
How Can You Buy Sagami Original 0.02 Condoms from Condoms.uk?
Buying Sagami Condoms online at Condoms.uk is easy! Just choose your pack of condoms, add it to your basket and complete your shipping and payment information. We'll send your package to you in a discreet package, so nobody will know what's inside! All orders are sent via Royal Mail, with free delivery when you spend £25 or more. You can get tracked delivery for as little as £2.99.
What Are Sagami Original 0.02 Condoms Suitable For?
Sagami Original 0.02 Condoms are scentless and free from flavourings, which means they're suitable for all kinds of sex, including oral. They are very thin but also very strong, so they're flexible and super resistant, and they've all been tested under strict factory conditions. They come ready lubricated, which makes them really comfortable and ideal for anal sex or vaginal dryness – but you can add more lube if you want to!
Because Sagami Original 0.02 Condoms don't contain any latex, you can use any kind of lube you like, including silicone and oil-based products. These condoms are good for vaginal, anal and oral sex, and you can also use them on sex toys if you want.
You can buy Sagami Original 0.02 Condoms direct from us here at Condoms.uk, so if you want an easy, stress-free condom buying experience take a look at our online store. You can buy Sagami Original 0.02 Condoms in Regular and Extra-Large sizes, which is good to know if you struggle with average condoms being too tight.
We at Condoms.uk are all about making safe sex fun, easy and affordable. We have one of the most extensive range of condoms and intimate health products available online today, so there really is something for everyone. We only stock condoms from the most highly respected brands who care just as much about positive sexual health as we do, and because we work directly with those brands, we can send them to you at a much lower price than going through other platforms. With Condoms.uk, quality is guaranteed, because we know you can't take a chance when it comes to condom safety.
Sagami Original 0.02 Condoms are loved all over Japan, so find out what all the fuss is about – buy today!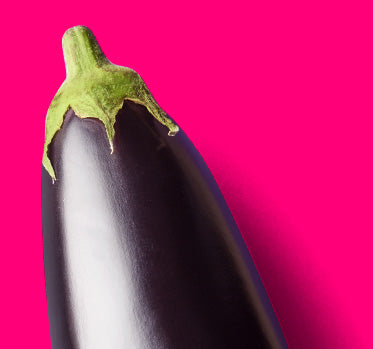 Don't miss out on something big.
Get the latest voucher codes, promotions and product launches straight to your inbox. Subscribe to our email newsletter now:
*By clicking Subscribe, you are agreeing to receive email newsletters from Condoms.uk. Your data will be processed in accordance with our Privacy & Cookie Policy.
Condoms.uk is rated 4.7 stars by uk.trustpilot.com based on 575 reviews
Condoms.uk 2023 All Rights Reserved