ID Lube
Looking for a great deal on ID Lubes? You've come to the right place! We stock the full range of ID Lubricants at the best possible prices. ID Lube is one of the leading manufacturers of personal lubricants, and their range includes water-based, silicone and flavoured lubes.
Indulge in pleasure with ID Lube's premium formula. Experience long-lasting, frictionless glide during intimate moments.
Westridge Laboratories is the birthplace of ID Lube and is based in Santa Ana, California, the home to palm trees, sunshine and Xtreme sex. At least that's what the makers of ID Lube describe as its mission on earth to make it easier to climax — and there's nothing wrong with that, we say!
ID Lube is based in the UK and is rigorous sex's latest ally. It comes in various versions, so whether you're looking for a classic lube to get the job done or something more stimulating and warming, ID Lube has thought about your needs and has covered all bases.
Let us introduce you to the range of ID Lubes:
ID Sensation Lube — experience warmth with this water-based lubricant designed for warming up your intimate areas better than a hot water bottle.
ID Millennium — a silicon-based lube that is ideal for your sex toys. Not just for Millenniums, Gen Z love it too, and Gen X won't be outdone; they are saying yes to this silicon-based lubricant.
IG Glide and Ride — this water-based lubricant will help you reach more pleasure through its enhanced frictionless glide. We put the ride in glide, and ID put the silicon in the lube — a perfect combination.
ID Pleasure — stimulate your senses with this hybrid lube, featuring both natural and silicon-based ingredients that work together for heightened sensation to deliver — you guessed it — pleasure!
Does ID Lube make flavoured lube?
Yes, ID Frutopia Pump comes in seven fruity tastes; this water-based lubricant is flavoured and sweetened without sugar, creating a delightful taste during intimate moments.
Get your pump on with watermelon, strawberry, raspberry, mango passion fruit, cherry, and banana — a veritable fruit bowl of pleasure.
Want more choices? Here we go…
ID Sensation — get ready to experience a tingle with this water-based lubricant that heats up when it comes in contact with your skin.
ID Silk — this hybrid lube features water and silicon ingredients that work together for an enhanced silky sensation.
ID Travel Jelly — this water-based lubricant is perfect for your bedroom or on the go, offering a smooth, slick, intimate backpacking experience.
Does ID Lube make lubricant for anal sex?
Yes, it sure does; check out the following…
ID Backslide — there's no going back now with this silicone-based lubricant designed to keep your intimate moments going with its long-lasting effects.
ID Velvet — luxurious silicone-based lubricant that offers the feel of velvet and the smoothness of silk, a combination to delight the senses.
ID Lube has something to offer everyone, from the classic lubes to the more stimulating lubricants to the brand's bestseller Xtreme lubricant for Xtreme sex.
So let's not beat around the bush; choose your favourite ID Lube or explore the whole range; each one will offer you frictionless glide and allow you to experience pleasure in a new way.
Indulge yourself with a treat from Condoms.uk and the Golden State — straight to your inbox with free postage if you stock up. ID Lube puts a whole new perspective on Xtreme sports.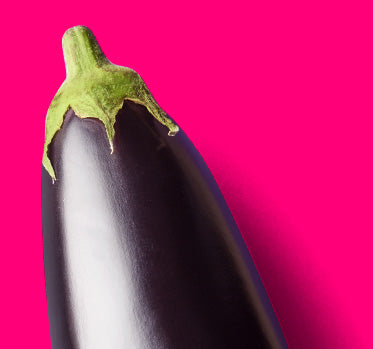 Don't miss out on something big.
Get the latest voucher codes, promotions and product launches straight to your inbox. Subscribe to our email newsletter now:
*By clicking Subscribe, you are agreeing to receive email newsletters from Condoms.uk. Your data will be processed in accordance with our Privacy & Cookie Policy.
Condoms.uk is rated 4.7 stars by uk.trustpilot.com based on 575 reviews
Condoms.uk 2023 All Rights Reserved