Glyde Condoms
Glyde pride themselves as the vegan condom company, ensuring that you do not have to sacrifice your values when it comes to practicing safe sex! Glyde condoms are not just vegan in name, they have been certified by the Vegan Society from 2006 onwards. Therefore you know what you are getting is authentically vegan, and not just marketing blurb! From their origins in Sydney, Glyde condoms have grown rapidly thanks to their ethical values and premium quality condoms that are keeping customers more than satisfied. If you want a highly ethical, premium quality condom that has helped many people all over the world, then investing in some Glyde condoms is the only way to go! Available in a range of flavours and in pack sizes of 10 to 100, right here at Condoms.uk
Buy Gylde condoms with discreet delivery
Here at Condoms.uk we specialise in condoms, lubricants and accessories from the most trusted brands in sexual health - including Glyde condoms. On top of that, we also specialise in making sure your experience with us is as seamless as possible. We understand that you want a prompt, discreet service when you shop with us. So that's exactly what we offer.
Who manufactures Glyde condoms?
In recent years, Glyde condoms have made a name for themselves in the vegan condom industry. One of the few certified vegan options, these condoms are known for their soft, thin texture and incredibly delicate feel.
Glyde condoms are manufactured by GLYDE Health Pty Ltd, one of the leading condom companies in Australia. Glyde is the only public sector specialist company in its country and the official supplier of sexual health products to sexual health organisations in Australia and New Zealand.
Headquartered in Sydney, GLYDE Health Pty Ltd partners with distributors worldwide, and their range of products is available in numerous countries, including here in the UK.
What makes Glyde condoms special?
Often dubbed the original vegan condom, Glyde is one of the few brands that manufacture and sell condoms certified by the Vegan Society and Fair Trade since 2006.
All Glyde condoms are manufactured in a certified facility in Malaysia, but what makes their condoms vegan?
Glyde makes condoms from natural rubber latex, a plant-based substance harvested from rubber trees. This milky fluid goes through various processes to turn into a skin-like sheath. Initially, companies used to employ casein in this process, a protein of animal origin typically found in milk.
Although casein leaves no residues in the final product, condoms made with casein cannot be called vegan because animal-derived ingredients are still used in the manufacturing process.
To ensure their condoms are vegan, Glyde uses thistle extract as an alternative to casein and therefore are dairy free. This widely distributed herbaceous plant grows pretty much anywhere and is very easy to source. Its extract has similar properties to casein and represents one of the best alternatives to the animal-based protein. 
While the more complex process of production drives up the price of Glyde condoms, you can rest assured they are 100% vegan. Alongside EXS, Glyde condoms and dams are vegan certified by the Vegan Society and more than suitable for people who lead a vegan lifestyle. 
The lubricant on Glyde condoms uas made of 100% silicone oil and us paraben free and glycerin free.
Glyde product range
Glyde is popular for its vegan condoms, but apart from the standard condoms we are all familiar with, the brand also makes a range of dams as well as female condoms and lubes, among other sexual health and general healthcare products.
Glyde condoms for men
With male condoms being Glyde's most popular products, the company focused on designing an extensive range that can suit most men. You can choose from a range of Glyde condoms sizes and styles:
Glyde Ultra
Perhaps the most popular condoms from Glyde, the Glyde Ultra condoms are regular in size and suit most men. These condoms are the equivalent of most classic condoms from other brands, featuring a length of 180mm and a nominal width of 53mm.
At 0.062mm, they aren't the thinnest condoms on the market, but the super-soft, smooth texture enhances the perception of sensations, delivering a skin-on-skin feel.
These condoms are odourless, tasteless, and colourless. Like most classic condoms, the Glyde Ultra condoms are lightly lubricated with silicone-based lube and are safe for all types of sex.
Glyde Slimfit
Designed for men who need a smaller size condom, Glyde Slimfit is available in three variants. You can pick the classic Slimfit if you want a regular condom. This option has similar characteristics to Glyde Ultra but is smaller. Indeed, these condoms have a nominal width of 49mm and are 170mm long.
Glyde Slimfit Red and Slimfit Strawberry are made from the same soft latex and have the same size as the classic Slimfit, but are a more appropriate choice if you want to bring a touch of novelty between your sheets.
As the names suggest, one option is red in colour whilst the other is coloured in red and strawberry flavoured.
Glyde Maxi
Men who need a larger size condom may find all they were looking for in Glyde Maxi. Like Slimfit, Glyde Maxi is available in several options, including Maxi classic and Maxi Red.
The brand doesn't offer a flavoured option for its maxi size, but you'll still be able to fulfil your or your partner's fantasies by adding a pinch of flavoured lube to the red condom. We sell lots of lube right here at Condoms.uk, from top brands including Durex, EXS and SKYN.
Like the other Glyde condoms, Glyde Maxi is made from silky smooth latex. They have a nominal width of 56mm and are 190mm long.
Glyde Supermax
Suitable for men with very generous dimensions – but also ideal for using with G-spot vibrating rings and other cock rings, Glyde Super Max is the biggest condoms from the brand. They have a nominal width of 60mm and are 200mm long.
Glyde Super Max latex condoms are only available in the classic variant, which is odourless, tasteless, and colourless, but you can use them with your favourite flavoured water-based lubricant. Glyde Supermax are manufactured using a patented double dipping technology that makes them extra strong but allows for a high level of sensations.
Glyde flavoured condoms
If you wear a regular size condom and want to bring fun to your bedroom, you can choose from Glyde's extensive range of flavoured condoms. Each condom in this range has the same size and fit as Glyde Ultra, but natural flavours add sweetness and a pleasant scent that covers any latex odour. You can choose from:
Glyde Blueberry: Blue colour, blueberry-flavoured condoms
Glyde Wildberry: Purple colour, wildberry-flavoured condoms
Glyde Strawberry: Red colour, strawberry-flavoured condoms
Glyde Vanilla: Yellow colour, vanilla-flavoured condoms
Gylde Cola: Black colour, cola-flavoured condoms
Why are Glyde condoms advertised as organic?
Glyde condoms are not only vegan, they are also organic condoms made exclusively from natural, organic materials. This applies to the condom itself, any flavours, as well as the silicone oil used to lubricate each Glyde condom.
Do Glyde make textured condoms?
No. All condoms from the brand have a smooth, silky texture that feels like a second skin. The brand doesn't manufacture textured, cooling, or warming effect condoms.
Are Glyde condoms safe?
Yes. All Glyde condoms undergo strict safety controls, including tests that measure the material uniformity and elasticity, examination for holes and punctures, and electronic strength/burst testing. As long as you store and use the condoms as instructed, it is very unlikely that your condom will tear or break during intercourse.
Can I use Glyde condoms for anal sex?
Unlike other manufacturers that promote thicker condoms for anal sex, all Glyde condoms have the same thickness. However, this doesn't mean that the product is more likely to break during rough or anal sex. All Glyde condoms are safe to use for vaginal, anal, and oral sex.
To increase slickness and prevent both irritation and condom damage, it is recommended to use an abundant amount of your favourite water-based lubricant (or any other condom-friendly lube) before anal intercourse.
Does using a condom guarantee protection against pregnancy and STDs?
No. Although using a condom correctly ensures up to 98% effectiveness against pregnancy and almost 100% protection against sexually transmitted infections, no contraceptive method is 100% safe. The only way to guarantee protection against pregnancy and STDs is to abstain from sex completely.
That said, condoms are still the only contraceptive method that protects you against sexually transmitted infections and, if used correctly, they are almost as effective as hormonal contraceptives against pregnancy. The only methods that are more effective in preventing pregnancy are the combination pill and intrauterine devices.
Nevertheless, not all women can use hormonal contraceptives, not to mention that there are numerous health risks associated with all contraceptive pills. For these reasons, condoms remain the safest and healthiest method to prevent pregnancy whilst still enjoying full intimacy with your partner.
When is the best time to stop using condoms?
Condoms may be the safest and healthiest contraceptive method, but if we must be honest, we all want to ditch them as soon as we find a new partner and enjoy sex with no barriers. Before letting optimism sweep you away, remember that condoms also protect against sexually transmitted infections. That's why you should only stop using condoms after both of you have been tested against STDs at the absolute minimum.
How to choose the right condom?
How often have you blamed condoms for the lack of sensitivity or hindered pleasure during sex? If you have, chances are you've been using the wrong size condom.
In a recent condom sizing survey, specialists have found that an alarming 50% of the respondents complained about condoms not fitting quite right. Whether they were too tight or too loose, a condom that doesn't fit well will not only make sex less enjoyable, but it makes it riskier as well.
Tight condoms will constrict your penis and could prevent you from ejaculating. At the same time, a tight condom can break due to tension - which can lead to the contraction of an STD, or even pregnancy.
Loose condoms feel like they can slip off at any moment, so you'll focus more on keeping it on than enjoying sex. As for the condom falling off, this could really happen, leading not only to unsafe sex but to other issues as well. In fact, condoms that fall off inside your partner's body may require medical intervention to retrieve and take them out. And that doesn't sound like fun, right?
For these reasons (and many others), using the right size condom is crucial. Follow the steps below to find the right condom size for you:
Use a piece of string and wrap it one time around the thickest part of your erect penis. Mark the point where the string meets with a pen or marker.
Measure the distance from the loose end of the string to the marked point with a ruler or measuring tape. This is your penis circumference.
To determine the right condom width, you need to divide the penis girth (or circumference) by 3.14. You can now use this number to determine the right condom size.
Why is penis girth more important than length when sizing a condom?
Girth is more important than length when sizing a condom because the width of the condom determines how tight or loose it will fit. At the same time, most condoms are long enough to accommodate most penis lengths, so as long as you determine the girth, any condom with the appropriate width will fit you.
What are Sheer Glyde Dams?
Sheer Glyde Dams are thin sheets of silky latex designed to protect you against sexually transmitted infections during oral sex.
Like Glyde condoms, the Sheer Glyde Dams are vegan condoms made of soft natural rubber latex and are both vegan and Fair Trade certified.
Glyde dams have a size of 25cm by 10cm and are lightly flavoured and scented to eliminate the unpleasant latex odour and taste found in traditional oral dams. They are suitable to use for oral sex with a new partner, preventing the transmission of bacteria when between your partner's vagina or anus and your mouth.
Sheer Glyde Dams are available in multi-flavour packs containing strawberry, vanilla, wildberry, and cola flavours. You can buy all the different flavours in multi-packs, including a 10 pack or even a 100 pack.
Like Glyde condoms, Sheer Glyde Dams are organic, meaning that all ingredients are of natural, organic origin, and non-GMO. Sheer Glyde Dams contain no pesky chemicals and are made exclusively from food-grade ingredients.
How to use Sheer Glyde dams?
Sheer Glyde Dams are last-generation oral dams, twice as big and way thinner than most other dental dams on the market. They are used as a barrier between your mouth and your partner's genitals.
To use the oral dam, simply remove one sheet from the packet and place it over your partner's intimate areas. You can also apply a layer of lubricant on your partner's genitals before placing the dam over it to increase pleasure.
Use one Glyde dam sheet for each intimate area. For instance, if you want to perform oral sex in both vaginal and anal areas, use two oral dams. Likewise, use a new dam each time you swap area or partner, for instance, if you wish to give oral sex to two or more people in one session.
Like condoms, oral dams should not be used past their expiration date, and you must not reuse a sheet. Dispose of the oral dams in the same way you'd dispose of a condom, wrapping it in a tissue and throwing it in the bin. Never flush a Sheer Glyde Dam down the toilet because it may clog the pipes.
Frequently Asked Questions
Where to buy Glyde condoms and dams?
We stock a full range of Glyde retail and clinic packs right here at Condoms.uk. Committed to bringing you the safest sexual health products, we only stock and sell genuine Glyde products sourced from their official distributor here in the UK. Browse our range now to find the right Glyde condoms and oral dams for you and your partner, including 10 pack, 20 pack, 30 pack or 100 pack options.
How long do Glyde condoms last?
Glyde condoms have a shelf-life of at least three years when stored correctly. Always check the expiry date and ensure the condom wrapper has not been damaged when using a condom.
Where is Glyde made?
Glyde condoms are manufactured by GLYDE Health Pty Ltd, one of the leading condom companies in Australia.
Are all Glyde condoms vegan?
Yes, all Glyde condoms are vegan and are certified by the Vegan Society and are suitable for people who lead a vegan lifestyle. Glyde is one of the most popular brands manufacturing vegan condoms and are produced using natural rubber latex.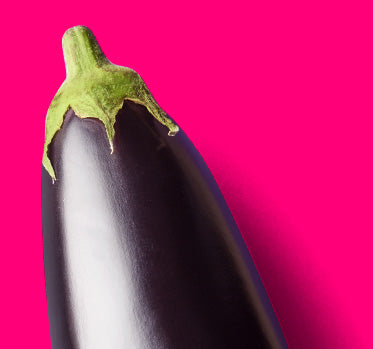 Don't miss out on something big.
Get the latest voucher codes, promotions and product launches straight to your inbox. Subscribe to our email newsletter now:
*By clicking Subscribe, you are agreeing to receive email newsletters from Condoms.uk. Your data will be processed in accordance with our Privacy & Cookie Policy.
Condoms.uk is rated 4.7 stars by uk.trustpilot.com based on 575 reviews
Condoms.uk 2023 All Rights Reserved