Mates Condoms and Lubricants
Mates condoms and lubes are supplied by parent company Manix, which has a rich history when it comes back to developing lifestyle products -dating all the way back to 1905! Manix has come a long way since its humble beginnings in Australia, as the company is now the second largest condom producer in the world. What makes Mates condoms and lubricants stand out from the rest? It must be the Mates quality charter, where it has built a reputation for fault-free products that will not let you down! Explore the Mates condom range and rest assured that whichever condoms or lube you choose, you are getting only the finest quality! You can shop a great selection of Mates condoms and Mates lube right here at Condoms.uk!
Is Mates a trusted condom brand?
Launched in 1987 by Richard Branson, the founder of Virgin Group and one of the UK's most famous entrepreneurs, Mates is the first brand that ever advertised condoms on British television and one of the most trusted condom brands in the UK.
Although Richard Branson launched the product line, Mates was sold to the Ansell in 1988, and the Australian company produced it until 2017 when Ansell's condom division was dissolved.
Currently, Mates natural condoms are manufactured by Manix, a division of historical condom company LifeStyles. Like Ansell, LifeStyles is Australian and has over a century of experience in the condom-making industry. The world's second-largest company, LifeStyles, has divisions scattered all over the globe.
Mates and Manix condoms are manufactured to British and European standards. Both lines include the same types of natural rubber latex condoms.
What are Mates condoms made of?
All Mates condoms are made from natural rubber latex. The premium quality material makes them suitable for most people, including those with sensitive skin. You might want to focus on another brand, such as SKYN if you or your partner are allergic to latex, but otherwise, these condoms will unlikely trigger an unwanted reaction.
Natural latex is an inexpensive material that has excellent elasticity and resistance. Not only does it provide outstanding protection against pregnancy, but it is also one of your best choices if you're concerned about sexually transmitted infections.
Mates condom range
Unlike other top contenders, such as Durex, Mates doesn't impress with an extensive product range. The line of condoms can be divided into two categories, Natural Sensations and Stimulation. If you're looking for safe sex without the bells and whistles, then Mates condoms are for you.
Mates Natural Sensations
Mates' main product line, Natural Sensations, comprises a range of odourless and colourless condoms designed with protection in mind. All condoms in this range have a smooth, silky texture and are lubricated. They feel very soft and gentle on the skin and are available in regular size, which suits most men. You can pick from different thicknesses based on your mood and needs.
Mates Stimulation
Aside from the original product line, Mates also addresses those who want to bring fun back between their sheets with stimulating condoms. You can pick from:
Mates Orgazmax: Designed to increase pleasure for both partners, these dotted condoms have a unique texture that boosts vaginal stimulation. The dots caress the vaginal walls and the G-Spot, leading to a more powerful climax. Similar to Mates Natural, these condoms have a regular size with 53mm nominal width and a length of 185mm. A comfortable fit and a generous amount of silicone-based lube also enhances pleasure.
Mates Temptation: A selection of condoms designed for sex that never gets boring, Mates Temptation is a multi-pack of assorted condoms containing Natural, Orgazmax, flavoured, and endurance condoms. Whilst the Natural and Orgazmax are the same we talked about above, the strawberry flavoured condoms, as well as condoms that can help you deal with premature ejaculation or increase endurance if your partner needs more careful stimulation.
Where are Mates condoms made?
LifeStyles, the company owning Mates brand, manufactures its condoms in facilities scattered throughout the world. Almost all Mates condoms sold in the UK are manufactured in the Far East, and respect all British and European standards.
Do Mates condoms have spermicide?
No. Mates condoms do not contain spermicide. There are various reasons why the brand uses non-spermicidal lube.
On the one hand, natural rubber latex is 98% effective against pregnancy and sexually transmitted infections. In fact, many experts agree that condoms lubricated with spermicide are no more effective than regular condoms in preventing pregnancy.
Spermicide may also increase the risk of contracting HIV and other sexually transmitted infections and is also responsible for causing allergic reactions. Furthermore, some studies revealed that spermicide could increase the risk of urinary tract infections and vaginal irritation.
Should I use spermicide with condoms?
Although you don't have to use spermicide with Mates condoms, you can do so if you wish. If you do decide to use a spermicide with your condoms, make sure to choose a product that is labelled as safe to use with latex condoms.
Why should I use a condom?
Condoms are an excellent choice for all couples who want to enjoy sex without worrying about an unwanted pregnancy. Furthermore, condoms are the only contraceptive method that also protects against sexually transmitted infections, including chlamydia, gonorrhoea, and HIV.
Safe sex aside, condoms are often the only contraceptive methods some women may use. This is particularly true for women over 35 who can no longer use a contraceptive pill due to health risks.
Besides the practical aspect, condoms can also be sexy. Special condoms, including flavoured, textured, and warming or cooling effect condoms, offer both pleasure and protection. Flavoured condoms are an optimal choice for safe oral sex, and their scent can also cover any unpleasant latex odour.
Types of condoms
Ribbed and dotted condoms enhance vaginal stimulation and help your partner reach more powerful orgasms.
Warming and cooling effect condoms can enhance vaginal stimulation but are also an excellent choice for more rewarding anal sex. Suitable for all couples who want to take pleasure to the next level, these condoms have a mild numbing effect on the rectal muscles, facilitating penetration whilst also enhancing pleasure.
Endurance or delay condoms, on the other hand, suit those who want to combat the symptoms of premature ejaculation but are also an excellent choice if your partner needs more careful stimulation and you want to last longer.
Are Mates condoms good?
Yes. Mates is one of the oldest and most popular condoms brands, manufactured by the second most popular condom manufacturer in the world. All Mates condoms are electronically tested for safety and comply with the current safety rules and meet or exceed all British and European regulations.
Each Mates condom comes individually wrapped in a foil packet marked with CE and BSI Kitemark. At the same time, the condom packet is also marked with the same symbols – proof that your condoms are safe and genuine.
How to use Mates condoms?
Using condoms is easy, but you must still learn how to use them correctly if you want them to be effective. If you have never used condoms before, follow the quick steps below to learn how to do it like a pro:
Unwrap the condom tearing along one side of the foil, then remove the condom from its packet carefully to prevent damaging it.
Pinch the teat end of the condom, making sure the rim's condom is on the outside. Place the condom on the tip of your erect penis whilst still keeping the teat pinched.
Unroll the condom down the length of your penis, all the way to the base.
After ejaculation, hold your condom firm at the base of your penis whilst withdrawing from your partner. Wait until you've withdrawn completely before letting go of the condom.
Slide the condom off your penis carefully and dispose of it in the bin. Avoid throwing the condom in the toilet because it could clog your pipes.
If used correctly, Mates condoms are 98% effective against pregnancy and sexually transmitted infections. To further minimise the risk of unwanted pregnancy, secondary forms of birth control can also be considered such as the pill.
Can I tell if my condom breaks?
Natural rubber latex is an elastic, highly resilient material that rarely breaks if you use and store the condoms as instructed. However, accidents can always happen.
Men wearing condoms can usually tell if the condom broke during sex – you will usually feel a change in sensations. However, your partner will unlikely feel any change, and in the heat of the moment, it is often hard to detect if a condom breaks during intercourse.
Leaks after ejaculation could also be an indicator that the condom broke either during sex or during withdrawal. It is rare for a broken condom to go completely unnoticed.
What causes condoms to break?
Condoms are more likely to break when having rougher sex, anal sex, or in case of vaginal dryness. Additional lubricant reduces friction and can help prevent condom breakage in all these cases.
Furthermore, you can also train yourself to detect condom breakage by putting on condoms and purposefully breaking them during masturbation – in this way, you'll be able to learn how to feel those changes in sensations associated with a broken condom.
Are Mates condoms vegan?
Yes. Mates condoms contain no animal-derived ingredients and are not tested on animals. All Mates condoms are vegan certified by the Vegan Society.
Does Mates make lubes?
Yes. Mates manufactures a range of water-based intimate lubricants compatible to use with all kinds of condoms and sex toys. You can choose from the following Mates lube options:
Mates Pure Intimate Gel Lubricant
Ideal for vaginal and anal sex, this intimate gel lubricant is thicker than most water-based lubes and lasts longer. The gel has a smooth, silky texture and feels amazing on the skin. This odourless and colourless product leaves no greasy residues and isn't sticky. Cleaning it is a cinch with a damp towel or under the shower. The product also dries clear on fabrics and doesn't leave any stains.
Mates Aqua Aloe Sensitive Gel Lubricant
Similar to Mates Pure in terms of consistency but enriched with aloe vera, this gel lube is an excellent choice for people with sensitive skin. This intimate lubricant has a soothing effect on your delicate areas, preventing irritation whilst also moisturising your skin.
How to use Mates lubes?
Mates lubricants are very easy to use. Simply squeeze the desired quantity of lube on your fingers and massage it gently on your intimate areas. Start with a small quantity and add more lube until you achieve the desired level of moisture.
All intimate lubricants from the brands are compatible with condoms and all sex toys. You can apply a small quantity of lube directly on a condom to facilitate penetration. These lubricants are suitable to use for vaginal and anal sex and also double as sensual massage gels.
Where to buy Mates condoms?
Mates condoms and intimate lubricants are available to buy right here at Condoms.uk with FREE Royal Mail 48 Tracked delivery when you spend £25+, and free discreet delivery on every order. Committed to giving you easy access to the most popular condoms on the market, we only sell genuine condoms sourced from their official UK distributors.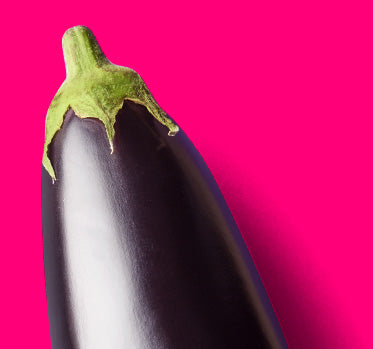 Don't miss out on something big.
Get the latest voucher codes, promotions and product launches straight to your inbox. Subscribe to our email newsletter now:
*By clicking Subscribe, you are agreeing to receive email newsletters from Condoms.uk. Your data will be processed in accordance with our Privacy & Cookie Policy.
Condoms.uk is rated 4.7 stars by uk.trustpilot.com based on 575 reviews
Condoms.uk 2023 All Rights Reserved