Thick Condoms
When you are feeling confident and safe, you can really relax and enjoy all that sex has to offer. Therefore opting for thick condoms can offer you the reassurance you need to have anxiety-free fun with your partner. Not only are the condoms thicker for added safety, but they also provide a more comfortable and supported fit for added enjoyment. Sensible does not mean boring, as you will still experience all the satisfaction you need - but without sacrificing safety. Sex is as much about responsibility as it is about enjoyment. With thick condoms emphasising safety and peace of mind, you can be sure you are making a strong decision for both you and your partner. We stock an outstanding collection of thick condoms by Adore, Durex, Mates and more - right here at Condoms.uk!
What are thick condoms?
Do you like rougher or anal sex but are concerned about the resistance of your condoms? That's where thick condoms step in. These condoms are thicker than the standard variety, but they still allow you to feel a full range of sensations and intimacy.
Most thick condoms on the market are made of natural rubber latex. If you want a resistant condom that's on the thinner side, you should pick a polyisoprene condom.
Polyisoprene is a type of synthetic rubber with properties similar to latex, but the material is more elastic and resistant. These characteristics allow condom manufacturers to make polyisoprene condoms that are incredibly thin but that are as strong as thicker latex condoms.
Durex Real Feel, for instance, is only 0.065mm thick but is as strong as a thick latex condom. Likewise, most SKYN condoms deliver thick condom strength in a thin condom design.
How thick are thick condoms?
There is no industry standard that defines condom thickness, so the actual thickness of thick condoms varies from brand to brand.
In the latex condom range, those condoms with a thickness over 0.07mm are generally considered thick. Polyisoprene and polyurethane condoms with a thickness over 0.06mm are also considered thick because they provide the same resistance and safety as thick latex condoms.
Most thick condoms range from 0.08mm up to the thickest condoms at 0.1mm, although there may be exceptions.
Are thick condoms the same as extra safe condoms?
Thick condoms aren't necessarily extra safe condoms, but most extra safe condoms are thick. Thus, if you're looking for a thick condom, you can check out the extra safe condom category too. Another name brands use to refer to thick condoms is extra strength, so keep that in mind when reading condom labels.
When should I use thick condoms?
Condoms have various thicknesses, and it could be easy to believe that a thicker condom is safer. However, a study involving 283 male couples in England found that the failure rate for thick condoms (0.074mm thick) compares to the failure rate for ultra-thin condoms (0.012mm thick) – 2.5% and 2.3%, respectively, with correct condom use.
These results suggest that thin condoms provide the same protection against pregnancy and sexually transmitted infections as thick condoms. However, there may be situations when you want to use a thick condom.
When you need peace of mind: E

Even though evidence suggests thin condoms are as safe as thick ones, some people need reassurance. Because you won't be able to fully enjoy sex if your mind is preoccupied with condom breaking, you should use thick condoms if you're feeling concerned. You can also use

extra thick condo

ms to put your partner's mind at ease.

For anal sex or to combat vaginal dryness: While all condoms provide the same protection with sufficient lubrication, thick condoms might be a better choice for anal sex or to use if your partner suffers from vaginal dryness. The greater friction between your bodies may cause small tears in thin condoms if lubrication is insufficient. As an alternative, you can use your favourite condoms as long as you're applying sufficient lubricant.
To decrease sensations: It is a universal truth that men reach orgasm faster than women; that's why you may want to use thick condoms to decrease sensations and delay ejaculation. Thick condoms may help you deal with premature ejaculation problems – although there are also delay condoms you could use – but they can also help you stay hard for longer if you have no issues, but your partner needs more stimulation.
How to combat vaginal dryness and satisfy my partner?
Vaginal dryness is one of the main sexual dysfunctions in women. An important thing to understand, however, is that a lack of natural lubrication has no impact on arousal. Women can feel aroused and enjoy sex even if they don't get wet.
The main issue when suffering from vaginal dryness is painful intercourse. The friction between the penis and vagina can irritate both partners. If you're wearing a condom, your partner might still get hurt. Even if most condoms are lubricated, the amount of lubricant on them is hardly sufficient for making intercourse pleasurable.
An easy way to fix this thing is with intimate lubricants. Water-based lubes are your best bet – these lubricants are generally gentle on the skin and prevent further irritation. Silicone lubricants are also great. They last longer and are more effective than water-based lubricants but could trigger yeast or bacterial infections in sensitive people.
You should never use oil or petroleum-based products, though, if you're using condoms. Oils and petroleum jelly can alter the structure of latex or synthetic rubber (polyisoprene), causing the condom to break.
Lubricants aside, there are other ways to satisfy your partner. If vaginal dryness makes intercourse painful for her, invest more time in intercourse. Oral sex or masturbating each other are fun alternatives to actual sex. Get creative, and you'll see there are plenty of ways to have a good time beyond the actual penetration.
How to use thick condoms for anal sex?
Using condoms for anal sex is like using them for any other kind of sex. The first step is choosing the right size condom. It is crucial the condom fits snugly around your penis without feeling painful or uncomfortable. Thick condoms are available in several sizes, so finding one that suits you shouldn't be difficult.
Once you have the right size condom, here's how to use it:
Unwrap the condom carefully, paying attention to not damage it. You should avoid opening the package with your teeth.
Check that the condom is on the right side up (the condom rim should always be on the outside) and pinch the teat end to remove the air.
Whilst keeping the teat pinched, place the condom on the head of your erect penis and use your other hand to unroll it all the way to the base of the penis.
After intercourse, hold the condom fixed at the base of your penis and withdraw from your partner whilst your penis is still erect.
Take off the condom, careful not to spill the semen, and dispose of it in the bin. Never flush your used condom down the toilet.
When using condoms for anal sex, always apply additional lubricant before penetration. The anus doesn't lubricate naturally, and the reduced slickness could damage the condom regardless of its thickness.
As explained above, make sure to use a condom-friendly lubricant to avoid condom breakage. Here at Condoms.uk, we stock a wide range of condom-friendly lubes you can use with latex and non-latex condoms.
Can I use thick condoms for oral sex?
Yes, you can use any type of condom for oral sex. If the resistance of thinner condoms concerns you, know that a thick condom will still allow you to feel a wide range of sensations – as long as you're using the right size condom.
Using condoms for oral sex is crucial whenever you're having fun with a new partner. Even if you're in a committed relationship, you should still use condoms for oral sex if your partner hasn't been tested for STDs.
Keep in mind that some infections can be transmitted through oral sex. To make it more pleasurable for your partner, you can pair your favourite thick condoms with a flavoured lubricant.
Most flavoured lubricants are made with edible ingredients and are safe to use for oral sex. Flavours vary from fruity fresh to decadently sweet, such as chocolate and vanilla. Some brands, such as SKYN, even make booze-flavoured lubes and condoms, so you truly are spoilt with choices.
What brands make thick condoms?
You can find thick condoms from most brands, the vast majority made of natural rubber latex. The main difference between these products is the condom size and thickness. Here are some of the most popular options:
EXS Extra Safe
EXS is one of the UK's most trusted condom brands. The company has been an NHS condom supplier since 1993, and its range has expanded over the years. Today, the brand caters to the needs of those who need stronger condoms with EXS Extra Safe. These condoms have a nominal width of 55mm and are 194mm long.
With a thickness of 0.082mm, they're only slightly thicker than Durex and allow for the same range of sensations. EXS condoms boast an anatomical fit and are easy to roll on. They're also vegan certified by the Vegan Society.
Durex Extra Safe
The most popular condom brand, Durex has made a name for itself on the international market and manufacture condoms that suit most men. The nominal width of 56mm is snug enough for men who wear a regular size yet comfortable enough to suit those who need a slightly larger condom. Durex Extra Safe condoms are 220mm long and 0.08mm thick. They're made of natural rubber latex and are available in Extra Safe condom packs or in the Durex Surprise Me Variety Pack.
Durex Real Feel
If you or your partner are allergic to latex, Durex Real Feel is an excellent alternative to Durex Extra Safe. These condoms are made of polyisoprene, a synthetic type of latex that is more elastic and resistant than natural rubber latex. These properties allow condom brands to make thinner condoms without compromising safety.
In fact, Durex Real Feel condoms are only 0.065mm thick yet deliver the same resistance and durability as the Extra Safe variety. They have the same nominal width as Extra Safe (56mm) but are shorter (190mm).
Pasante Extra
Some of the thickest condoms on the market, Pasante Extra condoms will give you all the peace of mind you need to enjoy rough or anal sex. They're made of natural rubber latex and are 0.1mm thick.
With a nominal width of 52mm and a length of 180mm, they suit men who need a smaller size condom or like a snugger fit. Pasante Extra condoms are also extra lubricated for added pleasure.
Mates Protect
Mates Protect condoms are 0.1mm thick, just like Pasante. These condoms are designed to resist vigorous or anal sex and suit men who need a snugger condom. They have a nominal width of 53mm and are 190mm long. Mates Protect condoms are made of natural rubber latex and come in packs of 9 condoms.
ON Strong Condoms
ON condoms are manufactured in Germany by R&S Consumer Goods, the same brand that makes MY.SIZE and Vitalis condoms. They are made of natural rubber latex and suit men with a penis width of 54mm. ON Strong Condoms are 185mm long and have a thickness of 0.09mm – perfect for vigorous vaginal sex or anal sex.
ON Clinic Condoms
ON Clinic condoms are not as thick as other extra safe condoms, but they aren't designed for a couple's sex. These condoms are made of natural rubber latex, but they don't have a reservoir and are not lubricated. You can use these condoms with sex toys – at 0.07mm thick, you can rest assured they won't break whilst you're having fun.
These condoms are also suitable to use for safe oral sex, but keep in mind that they won't collect your semen as a teat condom would. Thus, semen might leak out during ejaculation. That said, these condoms have a nominal width of 52mm and are 185mm long.
What are the advantages of buying thick condoms at Condoms.uk?
Buying condoms from Condoms.uk comes with a plethora of advantages.
Wide range of thick condoms: At Condoms.uk, we stock a variety of thick condoms from the most popular brands. You can find Durex condoms, EXS condoms, Mates, ON, and Pasante condoms in the thick condom category.
We protect your privacy: Buying condoms from us means that you'll never have to meet a friend or acquaintance whilst buying condoms in a store. You can spend as much time as you like browsing our website in the privacy of your home or office, then all you have to do is add the products to the basket and proceed to checkout. We'll deliver each order in discreet, non-branded packaging to further protect your privacy.
Free delivery: Nobody likes to pay for a delivery; that's why you can get your condoms delivered for free as long as you spend at least £25.
Are thick condoms safer?
Although thick condoms will give some people peace of mind that the condom will not break during intercourse, there is no evidence that thick condoms are less likely to break than regular condoms. All high quality condoms are unlikely to break when used and stored correctly.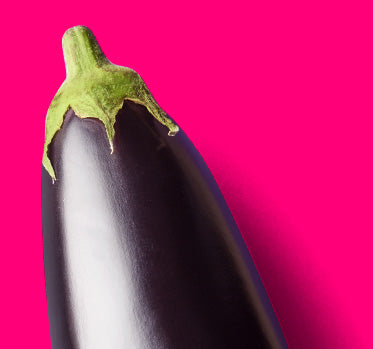 Don't miss out on something big.
Get the latest voucher codes, promotions and product launches straight to your inbox. Subscribe to our email newsletter now:
*By clicking Subscribe, you are agreeing to receive email newsletters from Condoms.uk. Your data will be processed in accordance with our Privacy & Cookie Policy.
Condoms.uk is rated 4.7 stars by uk.trustpilot.com based on 575 reviews
Condoms.uk 2023 All Rights Reserved