Flavoured Lube
Taste the difference with a flavoured lube! A flavoured lubricant will really work the senses when you are getting down and dirty! Whether you want an altogether better oral sex experience - or whether you just want to add even more intimacy to sensual massages - flavoured lube is a tasty way to explore with your partner. Here at Condoms.uk, we stock a wide range of flavoured lubes, so you are bound to find one that suits your tastes and your partner's tastes. From fruity flavours to more exotic notes, flavoured lube is an exciting way to bring a little extra spice to your love life.
What is flavoured lube?
Flavoured lube is personal lubricant specially formulated to taste fun and flirty. Flavours can vary from fruity to fun to unexpected; no matter what flavour you end up choosing, the role of flavoured lube is to bring the sensation of taste into the bedroom. As you'd expect from intimate lubricant, flavoured lube is designed to use for sex, but not all flavoured lubes are safe to use for vaginal and anal intercourse – we'll discuss more on the matter below.
In terms of flavours, general contenders include fruit-flavoured lube (strawberry, cherry, peach), chocolate, vanilla, mint, and even cola. However, you can also find unusual options, including bacon-flavoured lube or pumpkin spice.
What is the purpose of flavoured lube?
Flavoured lube is a type of personal lubricant mainly designed to enhance the taste of oral sex. There is a lot of debate on the matter, with some people claiming that if you need to flavour up oral sex you shouldn't do it to begin with. However, flavouring up things in bed can be fun. And most couples don't even use flavoured lube to alter the natural taste of the penis or vagina.
In fact, flavoured lube's main role is to cover the nasty taste and smell of latex condoms. Using condoms – or dental dams – is crucial for the prevention of sexually transmitted infections. Although many people only use condoms for vaginal and anal sex, STIs can also be transmitted during oral sex.
Some of the most common infections transmitted through oral sex include human papillomavirus (HPV), gonorrhoea, and herpes; thus, using condoms is essential when you're engaging in oral sex with a new partner or if you or your partner have not been tested.
One of the reason most people avoid condoms and oral dams is because they find the latex taste gross. Flavoured lube covers the taste and smell of latex, making safe oral sex much more pleasurable. Flavoured lube also comes in handy on those moments when you want to spice up foreplay. Using food in bed brings new excitement, but the chocolate sauce or whipped cream come with a plethora of disadvantages. On the one hand, they'll most likely stain your bedsheets, clothes, or furniture. On the other hand, they can cause vaginal infections.
In these cases, flavoured lubricant replaces food successfully. This type of lube is safe to ingest and use on your private parts whenever you crave eating chocolate or strawberries from your partner's skin.
Is flavoured lube water-based or silicone-based?
Like tasteless lube, flavoured lube can be water-based, but you can also find silicone-based or oil-based options. No matter what type of personal lubricant you end up choosing, remember that all lube that comes in contact with your privates should be edible. According to experts, any type of lube that is safe to put near your vagina or anus is also safe to put in your mouth – even if you have no intention of actually tasting the lube.
In other words, personal lubricants should not contain allergens, harsh chemicals, parabens, or preservatives. All these substances can interfere with your hormonal balance and end up drying your membranes rather than lubricating them.
Another thing to keep in mind is that some lubes may contain substances that are technically safe to ingest in small doses, but that may irritate your privates. For instance, petroleum jelly (found in Vaseline and some oil lubes) and glycerine (a substance added to sweeten the flavour of some lubes) can disrupt the vaginal pH potentially causing yeast or bacterial overgrowth and infection.
With this in mind, the best flavoured lube you can use should be water-based and free of harsh chemicals, petroleum jelly, sugars, and artificial fragrances.
Is flavoured lube safe to use with condoms?
Yes, flavoured lube is safe to use with condoms, as long as you're using a water-based or silicone-based lube. Most flavoured lubes on today's market are water- or silicone-based, but don't take it for granted. Always read the label to check condom compatibility.
Whilst oil-based lubes are safe to ingest in small quantities, they could damage the structure of latex and polyisoprene condoms. These lubes, however, are generally compatible with synthetic resin and polyurethane condoms.
Is flavoured lube safe to eat?
Flavoured lube – just like most personal lubricants – is safe to ingest. You shouldn't eat it though. Whilst personal lube is made with food-grade ingredient, the product should only be used externally, for oral sex, or to lubricate the vaginal and anal membranes.
What does flavoured lube taste like?
When choosing flavoured lube, most people think about the real taste of the food they like or want to replace. For instance, you might expect cherry or strawberry lube to taste like real fruit. Likewise, you may expect chocolate lube to taste exactly like chocolate.

However, this couldn't be further from the truth. Like fruit flavoured candy or bubblegum, flavoured lube won't taste exactly like fruit or chocolate or whatever it's supposed to taste like.

You can expect it to taste like a popsicle or flavoured beverage, though. In most cases, the lube will have a sweet, juicy taste, with the exception of mint lube that tastes like spearmint bubblegum.

Can I use flavoured lube for vaginal sex?
There is a lot of controversy regarding the use of flavoured lube for anything else than oral sex. The root of the problem is in the old formula brands used to flavour up their lubricants. To achieve the sweet taste, most brands used artificial flavour and sugar – ingredients that can cause irritation and potentially cause yeast and bacterial infections.
However, this is a thing of the past. Very few brands use artificial flavours nowadays, and even fewer add sugar to their lubes. Thus, most flavoured lubes on the market are safe for all kinds of sex. To make things easy, all flavoured lubes you can buy here at Condoms.uk are suitable to use for oral, vaginal, and anal sex.
What brands make flavoured lube?
The popular condom brand Durex also manufactures a huge variety of condom-friendly lubes, including flavoured lube. Popular options include strawberry and cherry, both of which are water-based. Perfect for all types of sex, these lubricants have an almost natural taste and don't contain sugar. Both lubes have a very light formula and feel silky soft on the skin. They don't leave any greasy residues and don't stain fabrics. Cleaning them is child's play, with a damp cloth or under the shower.
In addition to the Durex Pleasure Gel, the brand also makes 2-in-1 massage gels you can consider if you're mainly looking for a scented product. These massage gels are not flavoured, but have a seductive scent – something you won't find in lubes from other brands, since most options are either flavoured or tasteless and odourless. Durex's options include ylang ylang and guarana. The 2-in-1 massage gels are compatible with condoms (read each product's label to find out what kind of condoms you can use them with) and safe for oral sex.
One of Britain's most popular condom brands, EXS has become famous in the last years for its vegan-friendly, cruelty-free vision. The brand does its best to keep its products as safe and natural as possible, and the range of flavoured lube from the brand features only natural flavours and no added sugars. Like the Durex lubes, EXS' lubricants are water-based. They are safe to use with all types of condoms, dental dams, and sex toys – including the silicone kind.
As far as flavours are concerned, you can choose from strawberry, cherry, chocolate, and peach. Not only can you use these lubes to flavour up plain condoms, but you can also use them to enhance the taste of a flavoured condom. All four lubes have a clear formula and are very gentle on the skin. As you'd expect from a water-based lube, they don't stain fabrics and are easy to clean.
Pasante doesn't impress with a wide range of flavours, but it does with a more surprising choice of tastes. You can pick from "traditional" flavours, such as strawberry, or bring even more excitement between the sheets with Pasante Mint lube.
This lubricant can be used in a variety of ways to achieve different effects. For instance, it can make oral sex fresh for your partner if applied over a condom. A few drops of lube applied on the clitoris or massaged over the vulva before penetration can deliver tingling sensations. Pair this lube with a textured condom if your partner needs extra stimulation to reach vaginal orgasm.
The cooling effect may also help you delay ejaculation naturally. Apply a drop or two of lube inside the condom and massage it onto the glans a few minutes before intercourse. The cooling effect can impact your erection and help delay ejaculation.
Another way to use mint lube is for easing anal sex. Apply a quantity of mint lube on the anal area and massage it gently around and inside the anus. The cooling sensation has a numbing effect, helping relax the muscles and reduce pain during penetration.
Where can I buy flavoured lube?
You can buy flavoured lube right here at Condoms.uk. Buying from us comes with a host of advantages, including:
Genuine products with long shelf life: At Condoms.uk, we source all products directly from brands or their official suppliers in the UK. In this way, you can rest assured each bottle of lube or pack of condoms has passed rigorous safety testing – check for the CE or BSI marks on the package. Not only are all products genuine, but they also have a long shelf life.
Discreet delivery: Rushing into an acquaintance when buying lube or condoms can be embarrassing, but nobody will know what you've bought when you receive a parcel from us. We ship all orders in discreet, non-branded packaging. The only label on the pack or envelope will only contain your name and address, alongside a generic return address. There will be no reference to our website, lube, condoms, or sex toys.
Speedy delivery: Don't you hate it when you order something online and wait ages for the products to be delivered? We sure do, that's why we strive to deliver your order in the minimum possible time. Standard delivery will rarely take more than a couples of days to arrive at your doorsteps (we stock and ship all products from our warehouse in the UK). You won't have to pay for delivery either, as long as you spend £25 or more. If you don't want to wait at all, you can opt for next-day delivery – which is also free if you spend £50 or more.
Wide range of flavoured lubes: You may have a favourite flavour, but one lube may not be enough. After all, you're not eating strawberries every day – sometimes, you might crave chocolate. No matter what flavour you're after, you can find a wide range of flavoured lube options. Browse our lube section to find the best flavoured lube for you.
Much more than lube: Flavoured lube is all fun and games, but you might also need condoms, accessories, or sex toys. You can find them all in one place, right here at Condoms.uk. So, what are you waiting for? Browse our range and boost your sex life with the best lubes and condoms around.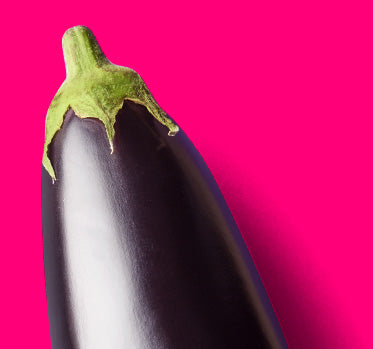 Don't miss out on something big.
Get the latest voucher codes, promotions and product launches straight to your inbox. Subscribe to our email newsletter now:
*By clicking Subscribe, you are agreeing to receive email newsletters from Condoms.uk. Your data will be processed in accordance with our Privacy & Cookie Policy.
Condoms.uk is rated 4.7 stars by uk.trustpilot.com based on 575 reviews
Condoms.uk 2023 All Rights Reserved