Durex Lube
Durex has one of the most comprehensive ranges of personal lube on the market. Sporting everything from natural lubes to massage gels, you can be sure there's a Durex lube for you (and your partner!) Whether you want better tasting oral sex, a smoother time between the sheets, or a little helping hand achieving the big O, Durex lubes have you covered. One of the star performers of their range is the coveted Intense Orgasm Gel, which does exactly what it says on the tin! Explore our wide range of Durex lubes now. And remember, you can even experiment to find the one that is perfect for you and your partner. Get down to business and find your new favourite Durex lube for a more intense and enjoyable time between the sheets!
What types of lube does Durex make?
Durex is one of the most popular sexual health brands in the world. Its most popular products include condoms and lubricants, but the company also manufactures a range of sex toys and accessories. Like Durex condoms, Durex lube is very popular and sought-after. Addressing all sexually active adults, Durex proposes four types of intimate lubricants: water-based lube, silicone-based lube, 2-in-1 massage gels, and vaginal moisturisers.
Getting deeper into the matter, we can also classify the brand's lubricants into standard, sensation, and flavoured. Let's have a look at them.
Water-based lube
This category includes an assortment of intimate lubricants excellent to use for manual and oral stimulation, vaginal intercourse, or with sex toys.
Durex Naturals

:

This range of intimate gels includes products designed for women with sensitive skin. Unlike other gels and lubes from Durex, all products in the Natural range boast a natural formula free of harsh chemicals and allergens. These intimate gels are water-based and enriched with natural extracts of aloe vera. The moisturising formula reduces irritation during penetrative sex and helps reduce the symptoms of vaginal dryness.
Durex Feel: Slightly more watery than Durex Naturals but still designed to last for a long time, this is the Durex lube you might want to buy if you're not particularly concerned about the product's formula, but just want a reliable, water-based lube for foreplay or vaginal sex. Durex Feel, like all other plain lubes from the brand, is odourless and colourless. It is compatible with all Durex condoms (as well as all other latex and non-latex condoms on the market). As you'd expect, this lube enhances slickness, but it doesn't feel sticky nor does it stain fabrics and surfaces. You can clean it easily with a wet cloth or in the shower.
Durex flavoured lube: If you're looking to make oral sex more pleasurable, a flavoured lube from Durex could be just right. Durex Cherry Pleasure Gel, for example, is an excellent choice for her and him. This water-based lube is compatible with condoms and oral dams, and it doesn't contain sugar – meaning that you can use it for vaginal and anal sex, too. If you don't really like the taste of cherries, a similar option is Durex Strawberry.
Durex Tingling: Perfect for those who want to enhance sensations, Durex Tingling is a cooling effect gel formulated to deliver tingling sensations. You can use it on its own during foreplay or with plain condoms if you'd like to try a cooling condom, but can't find one in your size. This type of lube can also make anal sex more pleasurable – its cooling sensation reduces pain and facilitates anal penetration.
Silicone-based lube
Durex Perfect Glide Pleasure Gel: Ideal for anal sex, this silicone-based lube has a smooth, silky texture and a thick consistency. A few drops go a long way, but the product is more difficult to clean compared with water-based lube. Like all water-based lubricants from the brand, Durex Perfect Glide is compatible with all condoms. The only downside is that you can't use it with silicone sex toys – the two types of silicone can react and damage the toy.
2-in-1 massage gels
Durex Play Stimulating Massage Gel: This water-based massage gel can enhance foreplay and add a new dimension to intercourse, thanks to its stimulating effect. Made with food-grade ingredients, this gel is suitable for all kinds of sex and is compatible with latex and polyisoprene condoms. However, you shouldn't use it with condoms made of other materials. Like the water-based lube from Durex, this product is very easy to clean with a damp towel or under the shower. This massage gel doesn't stain fabrics and feels very smooth and silky on the skin.
Durex Play Sensual Massage Gel: A perfect choice for sensual foreplay and sex, this massage gel is similar to the Stimulating one, but has a relaxing fragrance of Ylang Ylang. Like Durex Play Stimulating, this massage gel is water-based and compatible with condoms. You can also use it with most sex toys, including the silicone ones. The gel is made with food-grade ingredients and is safe to ingest in small quantities. Thus, it is a perfect choice for oral sex, alongside vaginal and anal play and intercourse.
Vaginal moisturisers
Durex Sensilube: Vaginal dryness is a frequent condition affecting women of any age. It is more frequent during pre-menopause and menopause, but younger women can also experience it, especially if they're on hormonal contraception. Durex Sensilube is an excellent choice to improve sex, but also to use whenever you need a bit of extra moisture down there. The product is compatible with latex and polyisoprene condoms, and it can even be used with sex toys. Like most water-based lubes, it doesn't feel sticky on the skin and is easy to clean with a damp towel. You can use this product liberally throughout the day and during foreplay and intercourse.
Are Durex massage gels safe to use with condoms?
Not all Durex massage gels are safe to use with condoms, so make sure to read the product's label before use. If they are compatible with condoms, you should also check what type of condoms they're compatible with.
For instance, Durex Play Stimulating 2-in-1 Massage Gel is only suitable to use with natural rubber latex and polyisoprene condoms. Thus, you should avoid using it with condoms made of polyurethane, synthetic resin, or lambskin.
At the same time, Durex Play Sensual 2-in-1 Massage Gel is compatible to use with natural rubber latex, polyisoprene, and polyurethane condoms. This is perhaps the finest example on the importance of reading the label before buying or using the product.
Can I use Durex lube with sex toys?
You can generally use Durex lube with sex toys, but there are some exceptions and things to pay attention to. As a general rule, you can use Durex water-based lube with all sex toys, as long as the toy is safe to use with lube – refer to the toy label (most sex toys are safe to use with Durex lubricans).
Silicone-based lube is usually compatible with all sex toys, except for silicone sex toys. When applying silicone lube to another silicone surface, the two types of silicone can react. More often than not, the reaction won't harm you. However, it may damage the silicone toy – its surface could swell or the top silicone layer may start to flake off.
In some cases, the reaction may also cause irritation or rashes. If that happens whilst the toy is inside your body, you could end up feeling itchy or sore down there. The symptoms won't last forever, but they can make you feel uncomfortable for a day or two.
Hybrid lube may also react with silicone sex toys, due to the silicone component of the lubricant.
Massage oils, body lotions, and Vaseline may or may not be compatible with your toy. You should always check the toy label and only use it with the type of lubricant indicated on it. If there is no specification, you can use any type of lube.
Is the flavoured lube from Durex safe for sex?
Yes, Durex's flavoured lube is safe for all types of sex. Because Durex only makes water-based flavoured lube, this type of intimate lubricant is safe to use with all types of condoms and sex toys, too.
The main concerns regarding flavoured lubes as being unsafe for sex are related to sugars added to make the product sweet. The sweet taste can make oral sex more pleasurable, especially when you're using a natural rubber latex condom. However, sugars should never be introduced inside the vagina.
Yeasts and bacteria normally residing inside the vagina feed on sugar, and using sweetened flavoured lube during vaginal sex can help them proliferate. An overgrowth of yeast and bacteria can lead to yeast infections or bacterial vaginosis. Both conditions are relatively easy to treat nowadays, but they can lead to discomfort, rashes, and even pelvic pain or pain during intercourse. If left untreated, they can become systemic and potentially life-threatening.
That said, Durex doesn't add any sugar or sweetener to its flavoured lubricants. You can use Durex lubricants safely for oral, vaginal, and anal sex.
How to use Durex lube to enhance sex?
If the vagina is self-lubricating and most condoms are pre-lubricated, why should you use additional lubricant? Here are a few ways lube can enhance sex:
Make sex less boring with lots of lube and sensation condoms: Routine in bed can threaten even the most solid relationship, but you can bring excitement back between the sheets with textured condoms and additional lubricant. You can pick from dotted condoms to stimulate her or ribbed and dotted condoms designed to stimulate both partners.
Lube can make foreplay more satisfying: Whilst the vagina lubricates itself, using lube can increase pleasure during foreplay. Add a few drops onto the clit or penis head before stimulating your partner manually.
Lube can enhance solo play: Sex goes beyond fun with your partner. Masturbation can help you find out what you truly like. Knowing your body and telling your partner what stimulates you can be very sensual, and lube can add sensuality to your solo play – whether you're using your hands, fingers, or a sex toy.
Flavoured lube can enhance oral sex: Some people avoid oral sex because they don't like the taste of latex or simply believe that tasting their partner "down there" is nasty. In both cases, flavoured lube can add sweetness to oral sex and make it more pleasurable for the giving partner.
Tingling lube can replace sensation condoms: Sensation condoms – condoms with warm or cooling effect, as well as textured condoms – are generally available in regular sizes only. If you wear a small or large size condom, your options may be limited. This is where the Durex Tingling lube steps in. This type of cooling effect gel delivers the same sensations as tingling or mint condoms – an excellent choice if your partner needs more stimulation or if you want to spice up your sex life with something new.
Lube can make anal sex more pleasurable: Because the anus isn't self-lubricating, it is recommended to use plenty of silicone-based lube to enhance glide and reduce pain during penetration.
Intimate lube can be used in more ways than one: Durex lube is intended to be used to facilitate intercourse, but you can also use it instead of a massage gel to help relax your partner before getting down to business.
Where can I buy Durex lube?
Buying lube at the shops can be embarrassing. Luckily, you can buy your favourite Durex lube right here at Condom.uk. We stock a wide range of lubes from trusted brands, including an ample assortment of intimate lubricants from Durex. All the products in our store are genuine and sourced directly from brands (or their official suppliers in the UK), so you can rest assured Durex lubes are of the highest quality and safe to use.
Wondering why you should buy from us? Here are a few reasons:
Long shelf life: All of the products we sell are genuine and have a long shelf life. When you buy condoms and lube from us, you can forget all concerns about expiry date.
Safe products: All condoms and intimate lubricants in our store have been tested for safety and are marked with the CE or BSI mark.
Discreet delivery: We care about your privacy, that's why all orders are delivered in discreet, non-branded packaging.
Free delivery on orders over £25: We hate paying for delivery as much as you do, that's why all orders of £25 or more are shipped for free.
Speedy delivery: Standard delivery generally takes only a couple of days to arrive, but you can also opt for next-day delivery for a small extra fee (or for free, on orders of £50 or more). With this in mind, browse our range to find the best Durex lube for you right now.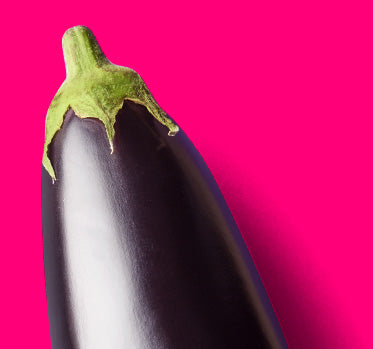 Don't miss out on something big.
Get the latest voucher codes, promotions and product launches straight to your inbox. Subscribe to our email newsletter now:
*By clicking Subscribe, you are agreeing to receive email newsletters from Condoms.uk. Your data will be processed in accordance with our Privacy & Cookie Policy.
Condoms.uk is rated 4.7 stars by uk.trustpilot.com based on 575 reviews
Condoms.uk 2023 All Rights Reserved