58MM Condoms
If you want your condom to fit like a glove, then be sure to check out our wide range of condoms - in all manner of sizes - to get the perfect fit for you! Our fitted condoms come in a wide range of sizes from 45mm to 72mm, with this 58mm variety offering a nominal length of 58mm. If this size has not been quite right for you in the past, then we also stock 57mm and 60mm condoms - so there are still options available for you. When you get the fit right, everything else falls into place. Be sure to check out our wide range of 58mm condoms now, by Lelo, Sagami and more top brands!
Types of 58mm condoms
Do you need a large condom, but the 56mm feels tight? A 58mm condom could be just right. Large enough to accommodate generous dimensions but not quite as big as magnum condoms or king size, 58mm condoms suit men with a penis circumference between 12 and 13 centimetres.
There aren't too many brands that make a 58mm size condom. Luckily, you can pick from latex and latex-free options. If you are wondering - how big is 58mm? The information below should provide all the details about the different dimensions, including length and thickness for the range of 58mm condoms we sell.
Natural latex condoms
Lelo, a renowned sex toy brand, addresses the needs of men who need a 58mm condom with the Lelo Hex Respect XL.
The Respect XL condoms are different from all other condoms on the market because of their honeycomb pattern. These condoms are made of 350 interconnected hexagonal panels designed to improve condom elasticity and strength while maintaining their thickness as low as possible.
At this nominal width, these large condoms have a length of 185mm and, at 0.045mm thick, they are some of the thinnest natural latex condoms on the market.
Unlike ribbed and dotted condoms, which have raised patterns on the outside of the condom to enhance vaginal stimulation, the Lelo Hex condoms are textured on the inside. Although the texture is only the result of the panels interconnecting, this structure increases grip. At the same time, some men claimed it enhanced pleasure during intercourse.
Lelo HEX Respect XL condoms come in packs of 12 or 36 and are available right here at Condoms.uk.
Non-latex condoms
Like latex condoms, 58mm non-latex condoms are only available in one variant – Pasante Sensiva. These condoms are made of polyisoprene, a synthetic resin that is stronger and more elastic than natural rubber latex. 
These characteristics allow Pasante to keep their Sensiva condoms incredibly thin. In fact, they are only 0.028mm thick.
Acting like almost nothing between you and your partner, these condoms allow for natural sensations and an unrestricted range of movement.
Another thing that makes the Sensiva condoms different than other models on the market is the packaging. Instead of coming in square foil wrappers like most condoms, the Sensiva condoms are packed in easy-open round pots.
The pots are made of plastic rather than foil, providing greater protection to the condom. Easier to open than the wrapper, the packaging also reduces frustration and makes it easier to unwrap the condom without damaging it. Pasante Sensiva condoms come in a pack of 72 and are 180mm long.
Are there any flavoured 58mm condoms?
No. Both Pasante Sensiva and Lelo Hex Respect XL condoms are colourless, tasteless, and odourless – suitable for vaginal, anal, and oral sex.
If you want to enhance oral sex with flavours, however, you can use any of the condoms above with a flavoured lubricant.
What type of lubricants can I use with condoms?
Natural and synthetic latex condoms are compatible with water-based and silicone-based lubricants. Here at Condoms.uk, we stock a wide range of condom-friendly, flavoured lubes. Here are some of the most popular options:
All flavoured lubricants from EXS are water-based and compatible with condoms and most sex toys, including silicone sex toys. They are made with food-grade ingredients and are safe to ingest. Furthermore, these lubricants contain no harmful chemicals or parabens. The flavours are obtained from natural fruit extracts, and the lubes contain no added sugars.
Pasante Strawberry lubricant also has a delicate formula with no pesky chemicals or parabens. Although it is water-based, it has a thicker consistency – a few drops go a long way. The scent and flavour are sweet and juicy, but the lube doesn't contain added chemicals. You can use it for all kinds of sex. This lubricant comes in a travel-friendly packaging and is approved by most airlines.
Pasante Fresh Mint contains peppermint extract and is one of the few flavoured lubricants that aren't made specifically for oral sex. Sure, you can use it for the purpose, but the tingling sensations are intended to facilitate anal intercourse.
Not only does peppermint has a slightly numbing effect on the anal muscles, but its cooling sensations can also help you delay ejaculation naturally. If you want to try its ejaculation delaying effects, add a few drops of lubricant inside your condom, and massage it gently onto your penis head around five minutes before intercourse.
What to do if my partner likes ribbed and dotted condoms?
Many women find it hard to reach orgasm during intercourse, and that's where ribbed and dotted condoms step in. However, textured condoms aren't available in all size ranges, and you won't be able to find 58mm condoms with dots and ribs.
Luckily, there are many accessories that you can use. Here are some of the most popular options:
EXS Power Ring
This wireless vibrating cock ring won't stimulate your partner from the inside, but it can enhance pleasure and stimulation during intercourse. The ring must be placed at the base of your erect penis. Prominently raised dots stimulate your partner's clitoris during vaginal or anal penetration, helping her reach orgasm faster.
At the same time, the Power Ring also enhances pleasure for you whilst helping delay ejaculation. The ring is easy to start and stop via wireless remote control. It only has one vibrating pattern and speed, but it works like a charm and is an excellent replacement if you can't find suitable ribbed and dotted condoms.
Stimulation from the inside is rarely an option unless you use textured condoms. That's why EXS created the G-Lover.
This vibrating cock ring is designed to stimulate the G-spot (or the prostate, when using it with a male partner) and sits right under the penis head. It must be used with condoms, which have the role of keeping the ring in place.
Thus, if you normally wear 58mm condoms, you should go a size up when using this ring. Like the Power Ring, the G-Lover is easy to use. It doesn't come with remote control, but an oversized button makes it a cinch to turn it on and off.
Ideal to use in a variety of ways, this cock ring can also be placed on two fingers and used to stimulate your partner's clitoris or other erogenous areas. The silicone band is stretchy, and the ring suits most penis sizes.
EXS Luxury Vibrating Panty
Albeit you won't need a vibrating panty to stimulate your partner during intercourse, this accessory is versatile to have in your sex toy arsenal. The panty has an elegant design and hides a pouch that holds a mini bullet vibrator.
The vibrator comes with remote control and is easy to take out of the pouch. You can use it to stimulate your partner's clitoris whilst you penetrate her.
Besides enhancing stimulation during intercourse, this vibrating panty is also fun to use during the day while you take care of your chores, for example.
Thanks to the panty design, you can ask her to wear the panty, and you can control the bullet vibrator via the remote control.
Should I use condoms in a long-term relationship?
For many people, the beginning of a long-term relationship marks the end of condom usage. Yet, ditching the condoms might not be the best idea. Here are a few reasons to keep using condoms even if you're committed – and find out when to stop using condoms after you've become exclusive.
Long-term relationship doesn't necessarily mean monogamy.

In today's world, dating someone doesn't mean that your partner is having sex exclusively with you (or vice-versa). Whether you're in any type of open relationship or suspect your partner might be cheating, using a condom is the only way to protect yourself from sexually transmitted infections. If your relationship is new, talk about becoming exclusive instead of assuming. You might be faithful and only date your partner, but are you really sure they are equally trustworthy?

What does long-term mean to you? 

For how long have you been with your partner before deciding to stop using condoms? The answer to this question matters for more than one reason.

First and foremost is trust. Do you trust your partner? Are you 100% sure they'll respect the agreement you reached about sex? That agreement can be anything from monogamy to sex with other people only if they use condoms, but unless you're ready to trust your partner with your life, don't give up condoms.

Even if you trust your partner, don't be too eager to ditch the condoms. In fact, experts recommend waiting for at least two years from when you've agreed to become exclusive before throwing away the condoms, even if you and your partner got tested for sexually transmitted infections.

That's because not all infections show up immediately, and some of the most serious diseases need a longer time to clear. For example, HIV won't show up on a test for between four weeks and three months after contracting the virus. In all this time, an infected person can spread the disease unknowingly.

Before giving up condoms, get tested together with your partner a few months after you've become exclusive, even if you have no symptoms. Most STDs have few or no symptoms at all, so the only way to know you're both clean is to get tested.

How much do you want to avoid accidental pregnancy?

Condoms may serve as a barrier against sexually transmitted infections, but they are primarily used to prevent pregnancy. Starting a long-term relationship means your partner will likely start using a contraceptive pill. However, you shouldn't rely on it alone to protect you against pregnancy.

In ideal conditions, the contraceptive pill is more effective than condoms at preventing pregnancy. Yet, those ideal conditions are rarely met.

If your partner skips a pill or doesn't take the pill at the same hour every day, its efficiency drops. So, even if the pill has the potential to be 99% effective, in reality, it only is around 91% effective. By comparison, condoms are 98% effective against pregnancy.

The two methods combined reduce the probability of accidental pregnancy to almost zero, so it could be a good idea to keep using condoms even if your partner is on the pill or if she's using other hormonal contraception methods.

So, if you think that condoms are useless in a long-term relationship, you might want to reassess your beliefs. And if you're mainly giving up condoms because you can't seem to "feel" anything or find them uncomfortable, remember that this issue is typically easy to solve with the right size condom.
Where can I buy condoms?
Whether or not you're in a long-term relationship, buying condoms can be daunting. You may feel too embarrassed to spend time in the condom aisle to find the right size or a new product to try. You may also be concerned about bumping into someone you know at the counter.
That's why buying condoms online from Condoms.uk is your best option. At Condoms.uk, we've made it our mission to bring you the best condoms on the market. We only stock genuine products sourced directly from brands or their official suppliers in the UK. Furthermore, all our warehouses are located in the UK, allowing us to deliver your order as fast as the next day.
All you have to do is browse our range and buy your favourite condoms. All orders are shipped in generic, non-branded packaging and are discreetly delivered to your address. And if you want to save a quid, check out our Subscribe & Save option. Enjoying protected sex has never been easier!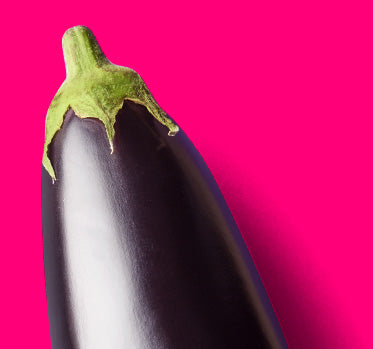 Don't miss out on something big.
Get the latest voucher codes, promotions and product launches straight to your inbox. Subscribe to our email newsletter now:
*By clicking Subscribe, you are agreeing to receive email newsletters from Condoms.uk. Your data will be processed in accordance with our Privacy & Cookie Policy.
Condoms.uk is rated 4.7 stars by uk.trustpilot.com based on 575 reviews
Condoms.uk 2023 All Rights Reserved