Cherry Lube
If you are looking for a fruitier experience between the sheets, then look no further than cherry lube. It is perfect for exploring each other's bodies with a sensual massage - or for a better taste in your mouth during oral sex. As with all premium quality personal lubricants, cherry lube provides a smooth and silky experience when you are getting down to it. It also comes with the added benefit of sweet cherry aromas, to really freshen up the atmosphere in the bedroom. Be sure to check out the wide variety of flavoured lubes that are available across our website, with a far larger selection than what you would find in your local pharmacy. Sweeten up your love life with cherry lube, buy yours now!
What is cherry lube?
Cherry lube is a personal lubricant that smells and tastes like cherries. At Condoms.uk, you can find a range of water-based cherry lubricants that are suitable to use for all types of sex. That said, not all cherry lube is water-based, and not all water-based lubes are suitable to use for vaginal and anal intercourse.
When choosing flavoured lubricant for protected oral sex or vaginal sex, you should pay attention to the ingredients in the lube. As a rule of thumb, you should avoid personal lubricants containing any of the following ingredients:
Petroleum or petroleum-based ingredients: Generally found in oil-based lubes, but also in some silicone and water-based lubes of dubious origin, petroleum or petroleum-based ingredients can damage the structure of latex and polyisoprene condoms. They can also interfere with the normal function and permeability of the skin, causing rashes and irritation. These ingredients are allegedly safe when ingested in small quantities, but they can cause stomach ache and nausea, and are also linked to various health conditions, including cancer.
Parabens: These preservatives are added to numerous lubricants, but they mimic the effects of oestrogen. Parabens can disrupt the normal hormonal activity of your body and are linked to a higher risk of breast cancer.
Glycerine: This ingredient is a form of sugar and is not suitable to use for vaginal intercourse. Glycerine is added to many flavoured lubes to make them more palatable. These lubricants are safe for oral sex, but they can increase the incidence of candida, resulting in vaginal yeast infections. Glycerine is also linked to bacterial vaginosis. Thus, all personal lubricants containing it should stay away from your vulva and vagina.
Added sugars: Glycerine is not the only form of sugar you may find in personal lubricant. If you want to use your cherry lube for all types of sex, pick one that is flavoured with natural extracts and that doesn't contain added sugars.
Propylene glycol: Like parabens, propylene glycol is a preservative found in many cosmetics and personal lubricants. This is a potentially toxic ingredient that may cause tissue irritation and inflammation. Women are more likely to experience a reaction, especially if you're using a lube containing propylene glycol for vaginal or anal sex.
Phenoxyethanol: A type of alcohol, this is another preservative found in low-quality intimate lubricants. It is often linked to skin irritation and inflammation, but in some cases it can induce reproductive damage or lead to reduced nervous system function and depressed immunity in a new-born if used by pregnant women.
Chlorhexidine: Found in multipurpose lubricants, this ingredient has toxic effects and can trigger irritation. It shouldn't be found in lube that is edible.
Silicone-based ingredients: We all know that silicone lube lasts longer than the water-based variety. This type of lube is recommended for anal sex or against vaginal dryness, but silicone may have the same toxic effects and affect the normal function of the skin in the same way petroleum-based ingredients do. Like petroleum-based ingredients, silicone-based ingredients are safe to ingest in small quantities. Silicone lube is also linked to a higher incidence of vaginal yeast infections.
To avoid any complications and make it easy for you to choose a safe cherry lube, here at Condoms.uk we only stock cherry lube from trusted brands and that contains no pesky chemicals or hazardous ingredients. Our options are safe to use for all types of sex – look for the CE mark or BSI Kitemark on the package as a guarantee for the quality.
Is cherry lube water-based?
Most flavoured lubricants on the market are water-based, but you can still find silicone or oil-based options, too. A thing to keep in mind is that all cherry lubes are edible, regardless of its ingredients. However, not all ingredients are vagina-friendly. 
As mentioned above, some ingredients, such as glycerine and sugars, increase the risk of yeast infections and bacterial vaginosis. As far as condoms are concerned, all water-based lubes are safe to use with all types of condoms, including natural rubber latex and all non-latex varieties.

Can I use cherry lube for oral sex?
Yes, you most definitely can use cherry lube for oral sex. Similar to all personal lubricants from trusted brands, cherry lube is edible. The sweet flavour enhances oral play, but you can also use it in other ways to add some thrill between the sheets. 
In fact, incorporating cherry lube can make your playtime seriously erotic. Buying cherry lubricant in the first place and showing your partner that you're open to trying new things in bed is a big turn on in itself. Not only will the physical sensation of the lube encourage the action of gliding effortlessly and the taste will stimulate the taste buds as you go down on them, it will also be the smell of the lube that can make all the difference.
Smell is the first sense that develops after birth and is also the quickest to take effect. The brain is the body's biggest sex organ after all, as it is where sex drive and sexual arousal stem from. If you can stimulate the brain, then the body will soon follow suit. 
Here are a few reasons to invest in cherry lube today:

Cherry lube can heighten the sexual experience, enhancing stimulation through flavour and scent.
The sweet fragrance of cherries and their refreshing taste can help relax you and boost orgasm.
Cherry lube is easy to combine with other flavours, such as chocolate or mint, to create unique flavours. You can even use cherry lube with flavoured condoms or oral dams for an even bigger turn on.
You can enhance foreplay by placing drops of cherry lube on the most sensitive areas of your body and asking your partner to lick them off, drop by drop.
Cherry lube can make oral sex safer when using oral dams. Apply a few drops of lube between your partner's vulva or anus and the latex sheet, then go down on them. If, at any point, you'll be able to taste cherries, it means that the dam has turned on the other side as you were playing and you're at risk of contracting an infection.
Enhance foreplay with cherry lube and other types of flavoured lubricant. Place a drop of flavoured lube on the most sensitive areas of your body (mix the flavours) and have your partner lick them off. Ask them to guess what flavou

r

you used on every point.

Use c

herry-flavoured lub

e to cover the unpleasant taste of latex when performing protected oral sex on your partner.

Cherry lube can cover the unpleasant smell and taste of semen. Although semen doesn't have an unpleasant taste on its own, its flavour can be influenced by certain foods that you eat (such as meat, garlic, onions, and asparagus). Heavy smokers also tend to have unpleasant tasting semen.
If you're an adventurous gal or guy who enjoys group activity, you can use cherry lube and a bunch of other lubes to have fun with your partner. Allocate a flavour to each partner and have them draw trails of lube on your body. Then, have them lick them off – the one who wins, wins the first orgasm.
Is cherry lube safe for anal sex?
Water-based cherry lube is typically safe for anal sex. Because there is an abundance of natural bacteria in the area, however, you should avoid using cherry lube for anal sex if the lube contains glycerine or added sugars. 
Petroleum-based ingredients and oils can also cause irritation and lacerations when used for anal sex (this includes Vaseline, a common lube substitute). For this reason, you should use only water-based or silicone-based lube for anal sex – feel free to apply the cherry lubricant liberally to increase pleasure and reduce the risk of a condom breakage.

Will cherry lube cause a yeast infection?
Cherry lube – and any other type of flavoured lube – can cause a yeast infection if it contains sugar or glycerine. If you want to use cherry lube for vaginal sex, simply buy your favourite lube right here at Condoms.uk. All flavoured lubes you can find in our store contain no added sugars and are safe to use for oral, vaginal, and anal sex.
What brands make cherry lube?
Cherry lube is a bit of a rarity on the sexual healthcare products market. There are a few brands that make it, and even fewer that don't add any sugar to it. At Condoms.uk, we source our cherry lubes from Durex and EXS.
This is the go-to choice for many sexually active people. The trusted brand has been around for decades, and it has made a name for itself thanks to the quality and safety of their products. This cherry lube is water-based, but it has a thick consistency. A few drops go a long way, so you won't have to constantly reapply it. The flavour is similar to a cherry sorbet, sweet yet refreshing. You can use this lube with all types of condoms and all types of sex. The product is dermatologically tested and comes in a convenient squeeze bottle with a capacity of 100ml.
This could be a better option if you're looking for a travel-friendly lube. The 50ml bottle has a convenient pump dispenser for easy application, and you can take it with you on your adventures as the container is carry-on friendly. Like Durex Pleasure Gel, EXS Sweet Cherry lube feels velvety on the skin and it isn't sticky. The product doesn't contain any chemicals or artificial flavours. It doesn't contain parabens or added sugars either, its sweet taste given by the natural cherry extract.
This intimate lubricant is safe to use for all kinds of sex and with all sex toys. It is tested for safety to British and European standards, and it is also cruelty-free and vegan certified by the Vegan Society.
Is cherry lube safe to use with condoms?
Most cherry lubricants are safe to use with condoms. If you decide to use an oil lube, keep in mind it is only compatible with polyurethane, synthetic resin, and lambskin condoms. Water-based and silicone-based lubes are compatible with all types of condoms. At Condoms.uk, we only stock water-based cherry lube that you can use with all types of condoms on the market.
Where to buy cherry lube online?
You can buy cherry lube right here at Condoms.uk. We stock a wide range of flavoured lubricants from trusted brands, and ship them from our warehouse in the UK. In this way, we can guarantee fast delivery on all standard orders. Furthermore, you can also opt for next-day delivery if you place your order before 5pm from Monday to Friday (orders placed over the weekend will be dispatched the following Monday).
If speedy delivery is not enough, know that we'll deliver your products for free when you spend £25 or more (free next-day delivery available for orders of £50 or more). But that's not all, we also use discreet packaging.
In fact, here at Condoms.uk we have your privacy at heart and only use generic, non-branded envelopes and cardboard boxes for all orders. The labels will contain no references to our website, condoms, lubes, or accessories, so you can rest assured nobody will know what you ordered.
Want to find out more or score exclusive deals? Subscribe to our newsletter and be the first to know about new product launches and get exclusive discount vouchers. Enough reasons to buy from us? Browse our range right now to find the best cherry lube for you and your beloved one.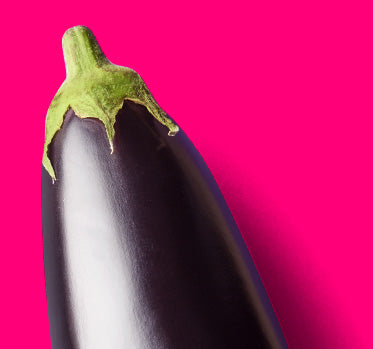 Don't miss out on something big.
Get the latest voucher codes, promotions and product launches straight to your inbox. Subscribe to our email newsletter now:
*By clicking Subscribe, you are agreeing to receive email newsletters from Condoms.uk. Your data will be processed in accordance with our Privacy & Cookie Policy.
Condoms.uk is rated 4.7 stars by uk.trustpilot.com based on 575 reviews
Condoms.uk 2023 All Rights Reserved