Durex Lubricants
Whether you need a helping hand in getting your partner to achieve that big finish - or whether you would rather explore each other's bodies in a new way with a sensual massage, Durex's wide range of lubricants has something for everyone! Into a more natural affair? Not to worry, Durex lubricants also come in natural varieties, so you can harness the power of plants for a better experience in the bedroom! Being in business for over 100 years, you can be assured that whatever Durex lubricant you buy, you are getting the highest quality product at an affordable price. Mix things up in the bedroom and pleasure your way through, thanks to Durex's wide range of intimate lubricants!
How are Durex lubricants different than all others?
Durex is one of the most popular brands of condoms and personal lubricant. It has been around since 1932, and over eight decades have consolidated its position in the industry. Today, Durex is one of the most trusted names and the go-to choice for thousands of sexually active people. But how are its products different than all others?
Size matters
When it comes to condoms, Durex stands out with its generous size and anatomical shape. Most condoms from the brand have a nominal width of 56mm, a snugger base, and flared head that allows for plenty of head room and a natural range of movement. But what about the lube?
Well, the main difference between Durex lubricants and all others is their gel-like consistency. Even the water-based lubes from the brand don't feel watery. On the contrary, they feel like silicone-based lube and last for a very long time – something most people appreciate, as you won't have to keep applying lube whilst the heat of passion consumes you.
Variety of products
Another thing that makes Durex lubricants stand out is the variety of products. Most brands struggle to match Durex's choices. You can pick from multiple types of water-based lubricants, silicone-based lubricants, as well as 2-in-1 lubes and massage gels designed to enhance stimulation in more ways than one.
What types of lubricants does Durex make?
In addition to the standard water-based silicone-based classification, there are various ways to categorise Durex lubricants. Let's check them out.
Standard Durex lubricants
This category comprises a range of colourless, odourless, and tasteless lubricant. All lubes in this category are made with food-grade ingredients and are safe to use for all types of sex, including oral. Some of the most popular products you can choose from include:
Durex Naturals Intimate Gel Pure:

 Formulated with natural ingredients, this is one of the best Durex lubricants for people with allergies and sensitive skin. The product adds plenty of moisture and is very delicate on the skin – characteristics that also make it an excellent vaginal moisturiser. The lube has a velvety feel; it isn't sticky and is very easy to clean with a damp cloth or under the shower. Besides its lubricating effect, this gel also has a rejuvenating function, helping you maintain your skin elastic.
Durex Feel Pleasure Gel: Perhaps the most popular water-based lubricant from Durex, Feel Pleasure Gel doesn't boast the all-natural formula of the Naturals Intimate Pure Gel, but it still suits people with sensitive skin. This water-based lube is a bit waterier than the Intimate Gel Pure, but it still lasts for a long time. It contains no pesky additives, no harmful preservatives, and no fragrances. It is odourless, tasteless, and colourless, but still safe to use for all types of sex, including oral sex. Easy to apply, it is a perfect choice for vaginal sex.
Durex Perfect Glide Pleasure Gel: Perfect to use for anal sex or for a sensual session under the shower or in the tub, this intimate lubricant is silicone-based and designed to last for a long time. Its consistency is almost as watery as the consistency of Durex's water-based lubes, meaning that it is very easy to apply. Yet, this lube lasts for a really long time and you won't have to keep reapplying it during intercourse. This lube is colourless, odourless, and tasteless; it is suitable to use with all condoms and most sex toys, but it's not compatible with silicone toys and accessories. It is edible, but it's recommended to use for vaginal and anal intercourse. Suitable for combating the symptoms of vaginal dryness.
Flavoured Durex lubricants
Like most brands that respect themselves, Durex also manufactures a range of flavoured lubes. They're water-based and perfect for oral sex. The best part, however, is that you can use them for vaginal and anal intercourse, too – something you can't expect from all flavoured lubricants, since a large lot contains added sugars and should get nowhere near a vagina.
The flavoured lubricants from Durex have the same characteristics as Durex Feel Pleasure Gel, but they have a fruity scent and taste. You can find them in strawberry and cherry flavours.
Sensation Durex lubricants
Flavoured or plain lube is sometimes not enough. If your partner needs longer stimulation or if you want to delay ejaculation without using numbing agents, Durex Tingling Pleasure Gel could be just right. This water-based lubricant from Durex has a cooling effect and stimulates with its tingling sensations.
Like all Durex lube, the product is edible. However, it works better for vaginal and anal sex. As far as anal sex is concerned, this lube could be a great choice for those trying anal sex for the first time because the tingling effect can help relax the anal muscles and ease up penetration.
Durex Massage 2 in 1
A hybrid between a water-based lubricant and a massage gel, these lubes bring the best of both worlds. They are not flavoured, but the sensual scents can still stimulate your senses. You can choose from various types, based on your preference or sensations you want to achieve.
Durex Play Sensual Massage 2 in 1 is a perfect choice for those moments when you want to reward your partner with a full body massage. The ylang ylang extract inebriates the senses and helps relax your partner. The delicate formula makes it perfect to use for all types of sex. Like all Durex lubricants, this lube is made with edible ingredients, so you can use your hands as well as your mouth to stimulate your partner in all imaginable ways.
If you'd like rougher action, Durex Play Stimulating Massage 2 in 1 could be a better choice. This lube can be used for a reinvigorating full body massage or to stimulate the intimate areas. The guarana extract has an energising effect, making it perfect for those moments when you want to set a faster pace.
The main difference between these massage gels and all other Durex lubricants is that they are not compatible with all types of condoms – you should only use them with natural rubber latex and polyisoprene condoms. However, you should pick another product if you want to use a polyurethane, synthetic resin, or lambskin condom.
What can I use Durex lubricants for?
There are plenty of ways to use Durex lubricants – here are a few of the sexiest ways.
Use Durex lubricants to explore your partner's body
The penis and vagina might be the most erogenous zones of the masculine and feminine anatomy, respectively, but they are not the only ones. You can use Durex lubricants to find out what else stimulates your partner. 
Apply a generous quantity of lube on your partner's body and start gliding your hands (or body) over their body. Be inquisitive and thorough in your exploration – since all Durex lubricants are edible, you can even use your tongue. To enhance sensations, you can use a stimulating massage gel or flavoured lube at this stage.
Use Durex lube for oral sex
 Flavoured lubricants can make oral sex stellar even when you're using a condom or oral dam. Apply a few drops of lube inside the condom and a generous quantity over it to make protected oral sex more pleasurable for both partners. 
Likewise, apply a few drops of flavoured lube on the clitoris before covering your vulva with an oral dam before your partner goes down on you. When used with oral dams, flavoured lube can also tell you if the sheet has flipped on the other side during stimulation.
Use silicone lube to have sex in water
Having sex under the shower or in the tub or pool looks highly erotic, but it can be a nightmare. Water washes off the dirt on you, together with any natural vaginal lubrication. What's left is a dry vagina that can make sex in water painful for both partners.
That's where silicone-based lube steps in. Since silicone-based ingredients are not water soluble, you can use this type of lube to make things slippery.
Tease your partner with Durex Tingling Pleasure Gel
Lubricants are often used for vaginal or anal sex alone, but you can really use them for a plethora of other purposes. The tingling lube from Durex, for instance, can enhance sensations during vaginal penetration, but it can also stimulate the nipples, lips, or other sensitive areas, such as between your breasts or behind the ears. 
Get creative and use this type of lube to create an erogenous map of your partner's body.
Use Durex lubricants to take handjobs to the next level
 Whether you're giving a handjob to your partner or masturbate yourself, lube can make it much more interesting. Guys can add a dollop of lube on their cock before engaging in manual action.
Ladies can pour some lube over the clitoris and massage it all over the vulva before proceeding to manual stimulation.
Use Durex lubricants to ease into anal play
 Anal play can go from light touching to full penetration, but no matter what you're into, rest assured that lube will make it more pleasurable. Apply it liberally and start with a broader massage of the buttocks and perineum before moving closer to the anus. 
Test the sensations and decide how far you want to go. Water-based lubricant is a perfect choice for light touching or insertion of small accessories, such as but plugs or balls. Silicone-based lube or a specific anal lubricant are better choices if you decide to go forward and proceed to full penetration.
Use Durex lube to enhance solo play
Sex toys are all fun and games, but you could add more sensuality and increase pleasure with Durex lubricants. Water-based lubes are suitable to use with all types of sex toys. Silicone-based lubes should not be used with silicone toys and accessories because they could damage the toy.
Add plenty of lubricant on the toy and on your private areas before engaging in sensual solo play.
Can I replace Durex lubricants with Durex massage gel?
Yes, you can, as long as you're using a water-based, 2-in-1 massage gel and lubricant if you're using condoms. Oil-based massage gels can damage the structure of the condom and cause it to break. If you're not using condoms, then you can use any type of massage gel from the brand instead of lubricant.
Are all Durex lubricants safe to use with condoms?
Whilst most Durex lubricants are safe to use with condoms, you should always read the label on your Durex lube. Some products, such as Durex Naturals Intimate Gel Pure and Durex Massage 2 in 1 gels are not compatible with polyurethane condoms, for instance. You can only use these products, according to their label, with natural rubber latex and polyisoprene condoms.
No matter what type of lube you use and from what brand, always check the label to ensure condom compatibility.
Can I use Durex lubricants with sex toys?
Yes, Durex lube is fine to use with sex toys. In fact, it is recommended to use Durex lubricants with sex toys. However, you should pay attention to the type of lube and materials of the toy before deciding which lube to buy. If the toy is made of rubber, plastic, metal, or glass, you can use it with any of the Durex lubricants mentioned above. 
If the toy is made of silicone, only use it with water-based lubricant. Silicone lube usually reacts with the silicone surface of the toy, causing it to swell or peel. Considering that quality toys and accessories are expensive, stick to water-based lube to prevent damaging it.

Where can I buy Durex lubricants?
You can buy Durex lubricants right here at Condoms.uk. We stock a broad range of Durex lubricants, condoms, and accessories, so simply browse our range to find the best ones for you, add them to the cart and proceed to checkout. 
With warehouses located in the UK, we will make sure you'll get your order as quickly as possible – usually in a couple of days via Royal Mail 48 Tracked. Alternatively, you can opt for next-day delivery. No matter what delivery you pick, we'll send the products in discreet packaging to protect your privacy.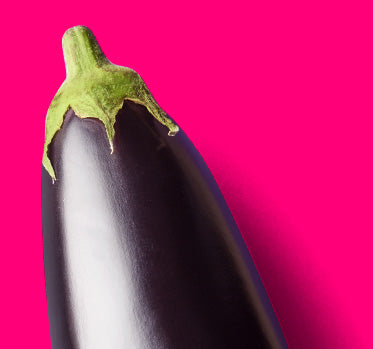 Don't miss out on something big.
Get the latest voucher codes, promotions and product launches straight to your inbox. Subscribe to our email newsletter now:
*By clicking Subscribe, you are agreeing to receive email newsletters from Condoms.uk. Your data will be processed in accordance with our Privacy & Cookie Policy.
Condoms.uk is rated 4.7 stars by uk.trustpilot.com based on 575 reviews
Condoms.uk 2023 All Rights Reserved