Extra Lubricated Condoms
When it comes to having sex, the last thing you want is dryness down below while you're trying to reach the big O! Dryness can be uncomfortable and sore for both parties - and it can even increase the chances of your condom breaking. Using extra lubricated condoms helps to mitigate these issues, by reducing friction and complementing the vagina's natural lubrication. Extra lubricated condoms are also handy when it comes to having more pleasurable anal sex, as this orifice is not self-lubricating and more prone to friction. You may also find that extra lubricated condoms save you from reaching for that bottle of lube when you are getting down to it. This means you can spend less time fumbling around for lube, and more time fooling around thanks to extra lubricated condoms!
What are extra lubricated condoms?
Extra lubricated condoms are condoms coated with a higher quantity of lubricant. All condoms designed for sex – with the exception of clinic condoms – are lightly lubricated with silicone-based or water-based lubricant. The lube coat makes it easier to slide inside your partner, reducing friction, preventing irritation, and lowering the risk of condom breakage.
However, there are instances when more lubrication is needed. For example, if you're having anal sex or want to combat the symptoms of vaginal dryness. Extra lubricated condoms might also be preferred by those who like extra slickness.
Apart from the extra amount of lubricant, extra lubricated condoms are the same as standard condoms. You can find them in plain and textured options, flavoured condoms, and even non-latex condoms suitable for people with allergies.
Who needs extra lubricated condoms?
Extra lubricated condoms are typically used for two main purposes: anal sex and combating the symptoms of vaginal dryness.
Use for anal sex
Anal sex is enjoyed by numerous couples and people of all sexual orientations. The main problem is that, unlike the vagina, the anus doesn't lubricate itself naturally. The lack of lubrication increases friction between the condom and the anal walls. 
Sliding inside your partner without using additional lubrication might not only damage the condom, but it can be downright painful for your partner. Insufficient lubrication could also result in skin lacerations, which could lead to infections considering the delicate area.
Use to combat vaginal dryness
Unlike the anus, the vagina lubricates itself naturally – or it should, because numerous women of all ages suffer from vaginal dryness. Vaginal dryness is described as the impossibility of vagina to lubricate itself. The condition is more common in women after menopause, but all women can experience it.
In fact, the cervix and vagina are only properly lubricated for a few days before and after ovulation during the menstrual cycle. On all other days, natural lubrication can be scarce or inexistent. Hormonal contraception, pregnancy, stress, and alcohol and smoking cigarettes can also influence the amount of natural lubricant a woman produces.
Similar to anal sex, vaginal sex can be painful if lubrication is insufficient. The vaginal walls might be damaged during penetration, and the condom might break. That's where extra lubricated condoms step in. 
Increase slickness
The additional lubricant increases slickness and adds more moisture, dealing with the lack of natural lubrication. Extra lubricated condoms are often more comfortable to use in these situations, especially if you don't have personal lubricant at hand.
As you can expect, you can use these condoms with additional lubricant if you want to, but make sure the lube you use is compatible with condoms.
Why do I have to use lube for anal sex or vaginal dryness? Are there alternatives?
As explained above, anal sex and vaginal dryness require lubrication before intercourse. The only type of lube you should use with condoms is water-based or silicone-based lubricant. If you don't use condoms, you could use oil-based lubes, too. However, you should avoid using alternatives such as Vaseline or body lotions.
The main issue with Vaseline and other skincare products is that they are formulated for external use. Whilst most of these products are safe when ingested in small quantities, they shouldn't come in contact with your vaginal or anal lining. Vaseline, for instance, can cause irritation and small lacerations on the skin. Body lotions and creams may feel moist at first, but they can leave the surface of the skin drier than it was before application once they're absorbed.
Why you shouldn't use saliva
Many people also tend to use saliva to add more moisture to the private areas. The problem with saliva is that it dries out very fast and you'll have to keep reapplying more of it. Needless to say that the operation requires an incredible quantity of spit. 
By using saliva, you're also transferring bacteria from your mouth to the private areas – these bacteria could potentially cause bacterial vaginosis or lead to yeast infections. 
Moreover, some sexually transmitted infections such as gonorrhoea, chlamydia, HIV, and human papillomavirus (HPV), among others, are easy to transmit through saliva. For these reasons, you should never use spit as lubricant or if you do, you should only use it with a long-term partner and after both of you have been tested.
For these reasons we've just explained, the safest option for increasing slickness during sex is to use condoms with extra lubricant.
Personal lubricants you can use with condoms include:
Water-based lubricants
The most versatile type of lube, water-based lubricants can be used for all kinds of sex. You can find them in plain or flavoured versions, suitable for vaginal, anal, and oral sex – some flavoured lubes are only suitable for oral sex. 
Water-based lubes are compatible with all types of condoms and are suitable for people with sensitive skin. These lubes also feel silky on the skin and don't leave any sticky residues. They don't stain fabrics either. However, they dry out relatively fast and are not suitable to use in the shower. Water-based lubes are also compatible to use with all sex toys.
Silicone-based lubricants
Silicone-based lubes are also compatible with all types of condoms, but you can't use them with silicone sex toys. A thicker consistency compared to the water-based variety increases durability – a few drops go a long way and these lubes require fewer applications. 
Silicone is not water-soluble and is harder to wash off; hence, these lubes are ideal to use in the shower or to add slickness when having sex in a pool or tub. On the downside, silicone-based lubes might stain fabrics and could feel sticky on the skin. They are also more difficult to clean from the skin and surfaces.
Hybrid lubricants
In-between water and silicone lubes, hybrid lubricants bring the best of both worlds. They last longer than water-based (but not as long as silicone lubes), don't stain fabrics and surfaces, and can be used in the shower. 
Hybrid lubricants are safe to use with all condoms and most sex toys, but you should avoid using them with silicone toys. They are ideal for anal sex and to combat vaginal dryness.

What brands make extra lubricated condoms?
Whether you like natural rubber latex condoms or need a non-latex alternative, here are some of the best extra lubricated condoms you can find right here at Condoms.uk:
Designed with ultimate feel in mind, these condoms should fit like a second skin and allow for natural sensations. Like most Durex condoms, they have a nominal width of 56mm and are 205mm long. The anatomical shape with flared head and base allows for a more comfortable fit.
The extra head room prevents constrictions and intensifies sensations, making these condoms a pleasure to use. Durex extra lubricated condoms are made of natural rubber latex and have a neutral taste and odour. The extra lubricant makes them perfect for combating vaginal dryness.
Plain, almost invisible, and slightly thicker than Durex Thin Feel (0.065mm), Skins Natural Condoms are an excellent choice for anal sex or combating the symptoms of vaginal dryness. These condoms are almost as large as Durex, with a nominal width of 55mm and a length of 190mm.
They don't have a flared head, but still fit comfortably. The Invisitex technology means that the condoms have no colour – most transparent condoms have a faint yellow shade. Another highlight is the subtle vanilla scent that makes them perfect for those who don't like the smell of latex.

The same size and shape as Skins Natural, Skins Ultra Thin Condoms are more suitable for combating vaginal dryness – these condoms are only 0.055mm thick. That said, you can still use them for anal sex should you want to. Like Skins Naturals, these condoms are made of natural rubber latex, are almost invisible, and have a pleasant vanilla scent.
Despite their name, these condoms are only large by most standards. They have a nominal width of 57mm and are 205mm long. Size aside, they are similar to Skins Natural. These condoms have a plain texture and are 0.065mm thick. The latex is infused with a pleasant vanilla scent.
Those who want a textured condom but don't want to bother about adding extra lube should check out Skins Dots and Ribs. This design of condom is one of the best extra lubricated condoms for stimulation, as they have dots and raised ribs placed strategically to stimulate both partners.
They have a nominal width of 54mm and are 180mm long. Like all Skins condoms, they're clear transparent in colour and are infused with the signature vanilla scent.
Flavoured condoms are also an option if you want extra lubricated condoms. Skins condoms are available in mint, banana, strawberry, and bubblegum options. Alternatively, Skins Chocolate Condoms are available in a single-flavour pack.
All flavoured condoms from Skins have a nominal width of 55mm and are 190mm long. They're transparent and have a mild vanilla scent.
If you can't quite decide which condoms to buy, Skins Assorted Condoms could be just right. The box contains Natural, Dots and Ribs, and Ultra Thin condoms from the brand.
With about 40% more lube than other condoms from SKYN, these condoms are perfect for those who need extra lubricant and non-latex condoms. In fact, SKYN condoms are made of polyisoprene and are suitable for people with sensitive skin or allergies. These condoms have a nominal width of 53mm and are 180mm long.
Their thickness of 0.065mm makes them suitable for combating vaginal dryness as well as anal sex. These condoms are available in single-assortment pack or in the SKYN Selection box, alongside SKYN Original and SKYN Intense Feel condoms.
Can I add more lube to extra lubricated condoms?
Yes, you can use as much lube as you want, no matter what kind of condom you use. Simply read the lube label and make sure you can use it with condoms. To stay on the safe side, browse our range of lubricants and choose the one you like. All personal lubes you can find here at Condoms.uk are compatible to use with natural rubber latex and polyisoprene condoms.
How to make sex more pleasurable with extra lubricated condoms?
Using condoms may feel daunting, but there are many advantages of using a rubber. On the one hand, you can rest assured you'll be protected against sexually transmitted infections. You'll also be able to prevent pregnancy. Last but not least, protected sex can be as pleasurable as bare sex. Here are a few ways to increase pleasure with condoms:
Add a few drops of lube inside the condom: Extra lubricated condoms are usually only lubricated on the outside. However, you can enhance pleasure by adding a drop or two of lube inside the condom. The added slickness will heighten the sensations and make you feel your partner closer than before.
Use flavoured condoms for oral sex: Extra lubricated condoms can be used for all purposes, including oral sex. Pick your favourite flavour – or your partner's favourite flavour – and make protected oral sex more pleasurable for the giver.
Heighten the sensations with textured condoms: Ribbed and dotted condoms can help you reach orgasm faster, but if you have vaginal dryness or like anal play, textured condoms might hurt. That's where extra lubricated condoms step in. Extra lube and the texture can take you from zero to climax in no time.
Where can I buy extra lubricated condoms?
You can buy extra lubricated condoms right here at Condoms.uk. We stock a wide range of condoms from trusted brands, alongside personal lubricants and accessories. All you have to do is browse our range of condoms and pick your favourite ones. From the product page, add the desired quantity to your cart and proceed to checkout.
Pay using your preferred method; you'll receive a purchase confirmation once the transaction is complete and we'll proceed to send you your products in discreet, non-branded packaging.
At Condoms.uk, we offer free nationwide delivery on all orders above £25. All condoms in our store are sourced directly from brands or their official suppliers in the UK, so you can rest assured they are safe to use.
If you wish to subscribe to regular condom deliveries, all you have to do is select this option during checkout. When you subscribe to our service, you'll be charged the first order amount, and then we'll charge your card automatically for every renewal. Our Subscribe & Save service allows you to save up to 15%.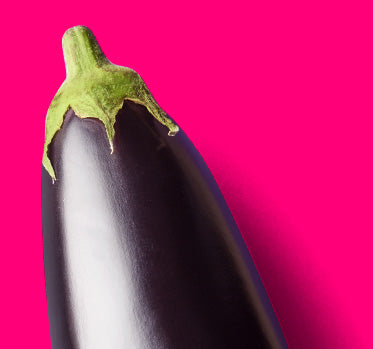 Don't miss out on something big.
Get the latest voucher codes, promotions and product launches straight to your inbox. Subscribe to our email newsletter now:
*By clicking Subscribe, you are agreeing to receive email newsletters from Condoms.uk. Your data will be processed in accordance with our Privacy & Cookie Policy.
Condoms.uk is rated 4.7 stars by uk.trustpilot.com based on 573 reviews
Condoms.uk 2023 All Rights Reserved