Extra Safe Condoms
Sex is a wonderful, joyous activity for all those involved! But to have a fun time you need to leave any anxiety at the (bedroom) door. One of the most common anxieties people have when it comes to sex, is the fear of a condom breaking. When it comes to alleviating these fears, extra safe condoms are a popular choice. Extra safe condoms are much the same as regular condoms but with one key difference: they are made from a thicker material to give you added peace of mind when you are getting down to it. Extra safe condoms are commonly used during rough sex and anal sex, to prevent condom breakage. Do not let condom anxieties stop you from enjoying amazing sex. Stock up on extra safe condoms from our great range right now!
What are extra safe condoms?
Extra safe condoms are condoms thicker than regular. Most thick condoms are plain (unflavoured, uncoloured, and smooth) and are at least 0.07mm thick. The thicker wall increases resistance to wear and tear – thus; these condoms are an excellent choice to use if your partner suffers from vaginal dryness or for anal intercourse.

The extra thickness helps to ensure extra safe sex and prevent pregnancy. There is no reason to compromise on great sex when you want to stay safe during intercourse.

What thickness do extra safe condoms have?
The thickness of extra safe condoms varies from 0.07mm to 0.1mm. The thicker the condom, the greater its resistance and durability. However, extra safe condoms are still thin enough to deliver a full range of sensations and sexual pleasure as long as you're wearing the right size.
Can I use extra safe condoms for vaginal and oral sex?
Yes. Whilst most people use extra safe condoms for anal sex, their main purpose is to give you peace of mind. You can use extra safe condoms for all types of sex. In fact, extra safe condoms are primarily designed to use for vaginal sex. Extra safe condoms are a great option to allow both partners to safely enjoy anal or oral sex, as well as vaginal sex.
If you want to have more than one kind of sex in one session, remember to change to a fresh condom whenever you switch from one type of sex to another. This practice not only limits the risk of condom breakage but also lowers the risk of yeast or bacterial infections.
Are extra safe condoms extra lubricated?
Some extra safe condoms, such as Durex Extra Safe and Pasante Extra, are extra lubricated. Other condoms in this category, such as ON, are only lightly lubricated. There are also thick condoms that aren't lubricated at all. You should always read the label to see if the condoms you want to buy have extra lubricant. If they don't, keep in mind that all latex and polyisoprene condoms are compatible with silicone and water-based intimate lubricants – so you can add as much lube as you want regardless of the quantity of lubricant that coats your condoms.
Do thicker condoms help last longer?
Thicker condoms may help you last longer. Whilst they are not designed specifically for treating premature ejaculation, a thicker sheath will reduce the amount of sensations you feel. However, this doesn't mean that you won't be able to feel your partner.
The secret to satisfying safe sex is wearing the right size condom. Even a condom with a thickness of 0.1mm is still thin enough to deliver almost natural sensations. In fact, a 0.1mm condom is only slightly thicker than a strand of hair. However, you can only feel your partner if the condom fits you properly.
A small condom will reduce blood flow to your penis and can sometimes be painful. It is easy to understand that you won't be able to feel any pleasure if the condom you're wearing hurts you. If the condom is too big, you'll only be able to feel the sheath moving. Not to mention that it risks falling off during intercourse, leaving you exposed to the risk of pregnancy and sexually transmitted infections.
A condom that has the right size fits like a second skin. The right size condom should be comfortable to wear and allow for a natural range of movement. You may feel the base of the condom fitting snugly around your penis, but you shouldn't feel any pressure along the shaft or penis head. Considering how thin a strand of hair is, extra safe condoms deliver almost skin-on-skin sensations for both partners.
What size condom is right for me? Will a regular size condom suit me?
Condoms come in many sizes, from snug fit – which are small condoms with a nominal width below 52mm – to condoms with a nominal width up to 69mm. Regular condoms have a nominal width of 53mm on average, but they range from 52mm to 56mm, depending on the brand.
Thus, if you want to make sure the condoms suit you right and won't jeopardise sex is to measure your penis size.
Most men believe the length is the most important thing to measure. However, you'll have to know the girth and figure out what nominal width is right for you.
To do that, you can answer our quiz or measure your penis at home.
You'll need:
Flexible measuring tape or a piece of string and ruler
Marker
Here's how to do it:
Wrap the measuring tape or string around the thickest part of your erect penis (usually around the middle of the shaft). If you're using a string, use the marker to mark the place where the string meets.
Measure the string length. This is your penis girth.
Divide your penis girth by 3.14 to figure out what nominal width your condoms should be. Once you have the number, simply check the size of the condoms you want to buy and make sure they suit you.
Most extra safe condoms have a nominal width between 52mm and 56mm.
Can I use smaller or bigger condoms?
Latex (natural or synthetic) is an elastic material. Thus, you may be able to use a condom that is one size smaller or bigger if you want to.
Some men choose to wear a smaller condom when they want to delay ejaculation. Others simply like the feel of a snugger condom. Regardless of your reason, you should be able to wear a condom that is one size smaller without compromising its safety.
However, keep in mind that latex can only stretch so much. If the condom is more than one size smaller, there is a risk it could break due to pressure.
At the opposite end, a condom that is one size larger will still be snug enough to stay in place during intercourse. Some men prefer using a condom that is one size larger if they like a slightly looser fit or if they want to use the condom with a vibrating cock ring.
However, remember that a too loose condom can slide off during sex. Not only will you be able to get or transmit an infection, but the condom may get stuck inside your partner's body. If you don't manage to retrieve it successfully, your partner will have to have it removed by a nurse or doctor.
What brands manufacture extra safe condoms?
Even though most extra safe condoms are regular in size, there are still differences between one brand and another. Let's have a look at the most popular brands that manufacture extra safe condoms.
Durex Extra Safe
The most popular condom brand, Durex has made a name for itself on the international market and manufacture condoms that suit most men.
The nominal width of 56mm is snug enough for men who wear a regular size yet comfortable enough to suit those who need a slightly larger condom. Durex Extra Safe condoms are 220mm long and 0.08mm thick.
They're made of natural rubber latex and are available in Extra Safe condom packs or in the Durex Surprise Me Variety Pack.
Durex Real Feel
If you or your partner are allergic to latex, Durex Real Feel is an excellent alternative to Durex Extra Safe.
These condoms are made of polyisoprene, a synthetic type of latex that is more elastic and resistant than natural rubber latex. These properties allow condom brands to make thinner condoms without compromising safety.
In fact, Durex Real Feel condoms are only 0.065mm thick yet deliver the same resistance and durability as the Extra Safe variety. They have the same nominal width as Extra Safe (56mm) but are shorter (190mm).
EXS Extra Thick
EXS is one of the UK's most trusted condom brands. The company has been an NHS condom supplier since 1993, and its range has expanded over the years. Today, the brand caters to the needs of those who need stronger condoms with EXS Extra Safe.
These condoms have a nominal width of 55mm and are 194mm long. With a thickness of 0.082mm, they're only slightly thicker than Durex and allow for the same range of sensations.
EXS condoms boast an anatomical fit and are easy to roll on. They're also vegan certified by the Vegan Society.
Mates Protect
The thickest condoms on the market, Mates Protect condoms are 0.1mm thick. These condoms are designed to resist vigorous or anal sex and suit men who need a snugger condom. They have a nominal width of 53mm and are 190mm long. Mates Protect condoms are made of natural rubber latex and come in packs of 9 condoms.
ON Strong Condoms
ON condoms are manufactured in Germany by the same brand that makes MY.SIZE and Vitalis condoms. They are made of natural rubber latex and suit men with a penis width of 54mm. ON Strong Condoms are 185mm long and have a thickness of 0.09mm – perfect for vigorous vaginal sex or anal sex.
ON Clinic Condoms
ON Clinic condoms are not as thick as other extra safe condoms, but they aren't designed for a couple's sex. These condoms are made of natural rubber latex, but they don't have a reservoir and are not lubricated.
You can use these condoms with sex toys – at 0.07mm thick, you can rest assured they won't break whilst you're having fun. These condoms are also suitable to use for safe oral sex, but keep in mind that they won't collect your semen as a teat condom would.
Thus, semen might leak out during ejaculation. That said, these condoms have a nominal width of 52mm and are 185mm long.
Pasante Extra
As thick as Mates Protect, Pasante Extra condoms will give you all the peace of mind you need to enjoy rough or anal sex. They're made of natural rubber latex and are 0.1mm thick. With a nominal width of 52mm and a length of 180mm, they suit men who need a smaller size condom or like a snugger fit. Pasante Extra condoms are also extra lubricated for added pleasure.
My partner's genitals feel itchy after using extra safe condoms. What should we do?
Extra safe condoms have thicker walls that could cause discomfort if you're not using sufficient lubricant. However, lubrication isn't always the cause. If your partner feels itchy after using extra safe condoms, they might be allergic to latex.
Latex allergy is a rare condition that usually manifests with mild symptoms. The most common symptom is a rash on the portion of skin that comes in contact with latex – in the case of condoms, you may notice a rash, redness, inflammation, or have a burning or itchy sensation in your genital area.
An easy way to tell if your partner is allergic to latex is to switch to a non-latex condom. If the symptoms disappear, she or he might be allergic to latex. Improper lubrication can be another cause of itchiness or burning sensation after using a condom. Simply add extra lubricant and see if the symptoms stop.
Alternatively, you can get tested to rule out any allergies.
Although latex allergy symptoms are usually mild, moderate, and severe reactions can also manifest. In the worst-case scenario, using latex condoms if you're allergic to latex can lead to anaphylactic shock, which is a life-threatening condition.
If you or your partner are allergic to latex, you should always use non-latex condoms, such as Durex Real Feel.
Where to buy extra safe condoms?
You can buy extra safe condoms right here at Condoms.uk. We stock a wide range of condoms in all sizes, from a snug fit to jumbo size and in a variety of thicknesses. All condoms we sell are genuine and sourced directly from brands or their official suppliers in the UK, and all our orders come in generic, non-branded packaging to protect your privacy.
With free delivery on orders over £25 and a bountiful range of condoms, intimate lubricants, and accessories, all you have to do is browse our range to find the best extra safe condoms for you.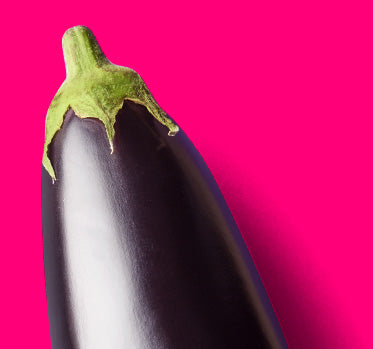 Don't miss out on something big.
Get the latest voucher codes, promotions and product launches straight to your inbox. Subscribe to our email newsletter now:
*By clicking Subscribe, you are agreeing to receive email newsletters from Condoms.uk. Your data will be processed in accordance with our Privacy & Cookie Policy.
Condoms.uk is rated 4.7 stars by uk.trustpilot.com based on 575 reviews
Condoms.uk 2023 All Rights Reserved