Into the Wylde
Into The Wylde encourages females everywhere to reawaken play. They achieve this by developing some of the most amazing natural female care products available to buy! Their debut product, the Wylde One natural lubricant, is both vegan-friendly and contains organic botanicals. Into The Wylde's lube is both supportive of the environment as well as your vagina's health. Into The Wylde know that feeling healthy down below leads to greater sex, so with a pH balanced and 100% plant-based formula you can rest assured that this lube will not offer any nasty surprises. Embrace the power of plants from Into The Wylde and give your intimate care routine a boost with this super lube.
About Into the Wylde lubes
When it comes to having the best and safest intimate encounters, Wylde One is a natural choice! This 100% organic, herb and water-based lubricant is designed by experts to create an intimate balance that you can trust.
Create a confident connection with Wylde One, knowing that clever people at Into the Wylde have made it from plant-based botanicals. It feels body-identical and has a low molar concentration.
So no worries if your intimate environment isn't feeling so 'wyldly' happy – this certified vegan lubricant won't dry out your personal areas and has a pH4 for keeping everything in balance.
Into the Wylde lube is also condom-safe and nasties-free without any spermicide or contraceptive – because we know safety is the number one priority during your encounters. Into the Wylde lube is the perfect choice for safe and sensual intimacy.

Here are the details…
Wylde One by Into The Wylde has been tested to standard NFS 97–034, ensuring it is compatible with latex, polyisoprene, and polyurethane condoms. Experts have tested this lubricant to ensure it is not cytotoxic (not toxic to cells) using a non-animal model and formulated to minimise risk due to allergies.
They use only the finest organic botanicals, including marigold, oat seed and marshmallow root in various plant juices and gums. This certified vegan lubricant is made without glycerine, parabens, SLSs, hormone disrupters, cyclomethicone, cyclotetrasiloxane, chlorhexidine gluconate, Nonoxynol-9, propylene glycol, petroleum, petroleum-based ingredients, silicone oils, benzene, benzoic acid, benzocaine, flavours, or fragrances.
If you are allergic to the Asteraceae family of plants or experience irritation or discomfort, please discontinue use and speak to your healthcare professional.
Into The Wylde has lovingly made this lubricant to create confidence and connection for the most memorable moments. Experience an organic intimacy with Wylde One.
Packaging
Because we all care about the earth and ensure that our lubricant is 100% recyclable, Wylde One by Into The Wylde packaging is made from renewable sources of plastic and wood. It is BPA; BPF-free and can be recycled as either plastic (2 HDPE) or wood (81 paper and cardboard/plastic).
So go ahead and enjoy your organic encounters – use Wylde One by Into The Wylde and experience wild, body-identical lubrication that you can trust!
Enjoy yours responsibly. Respect yourself and others. Enjoy Intimately. Enjoy Wyldly and enjoy free delivery if you spend £25 or more – an earthly discount right there!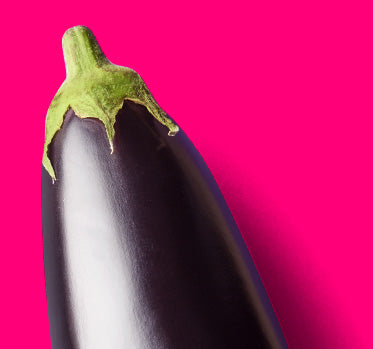 Don't miss out on something big.
Get the latest voucher codes, promotions and product launches straight to your inbox. Subscribe to our email newsletter now:
*By clicking Subscribe, you are agreeing to receive email newsletters from Condoms.uk. Your data will be processed in accordance with our Privacy & Cookie Policy.
Condoms.uk is rated 4.7 stars by uk.trustpilot.com based on 575 reviews
Condoms.uk 2023 All Rights Reserved