Trojan Condoms
When it comes to contraception, you should use a brand that you know you can trust. Trojan condoms are certainly a brand that you can have full faith in. Trojan have been manufacturing condoms for over 100 years, in that time becoming America's number one selling condom brand. When you buy Trojan condoms, you can be sure that you are buying a top-quality product, with condoms that are electronically tested to ensure maximum safety and reliability. Trojan puts a strong emphasis on individuals having a responsible attitude to sex for both your own sake and your partner's. What better way to be responsible, than to purchase condoms from one of the most trusted brands in the business? Order your Trojan condoms now!
Who makes Trojan condoms?
Trojan is an American condom brand and Durex's main competitor on the global market. The company was founded in 1910 by Merle Leland Youngs and is now owned by Church & Dwight, an American manufacturer of household and sexual health products.
Trojan condoms were introduced in the United Kingdom in 2013, impressing with their premium quality and bountiful range of options. Condoms aside, the brand also manufactures a range of intimate lubricants, vibrating cock rings, and other accessories.
Are Trojan condoms large in size?
While some Trojan condoms are for those with an above-average penis size, not all Trojan condoms are large. Like most condom brands, Trojan offers a variety of sizes, including large size condoms and caters to most men.
Most of their condoms have a regular size with a nominal width of 53mm. Their most popular condoms are Trojan Magnum, which are indeed designed for extra comfort for men with generous dimensions.

Length-wise, their condoms vary from around 170mm to 210mm, so you should be able to find a suitable type without hassle. You can find a full breakdown of Trojan and Magnum condom variants and sizes right here.
What types of condoms does Trojan make?
Talking about Trojan condom types, know that you can choose from a vast range of latex and non-latex condoms, both types coming in standard and sensation variants.
In total, the brand offers about 30 varieties along with an array of vibrators and condom-friendly lubricants, with new Trojan condoms being launched regularly to suit people's needs and desires.
Latex condoms
Trojan impresses with a variety of premium quality latex condoms, most of which come in standard size. Trojan ENZ is the natural variant from the brand – natural latex condoms, colourless, odourless, and tasteless.
They don't smell or taste like latex despite their lack of scent or flavour. These condoms come in pre-lubricated and non-lubricated options. The Trojan non-lubricated condoms are suitable to use with your favourite condom-friendly lube or with sex toys.
Another popular premium quality latex option is Trojan Bareskin. The thinnest condoms from the brand, they are only 0.046mm thick and have a classic shape and texture.
Textured condoms for maximum stimulation are also available in a variety of designs, most of them thought for her pleasure. In this category, Trojan G-Spot stands out with its unique shape and ribs positioned strategically to stimulate her G-spot.
Trojan Magnum
Trojan Magnum is the brand's staple of large size condoms. Like the regular size, the Magnum condoms are available in multiple textured and non-textured variants, while still achieving a natural feel.
Sensation condoms with warming and cooling effect gel – the famous Trojan Fire & Ice dual lubricated condoms – are a popular choice for all those times when you want to try something new and boost action between the sheets.
Non-latex condoms
Catering to the needs of people with latex allergies, Trojan also offers a variety of non-latex condoms, including Trojan Supra and Trojan NaturaLamb.
Trojan Supra condoms are made of polyurethane. The choice of materials makes Trojan stand out since most other brands use polyisoprene for their non-latex condoms. Polyurethane is a form of plastic and the same material used for female condoms.
Odourless and tasteless condoms
These condoms have a nominal width of 58mm and are 200mm long. They are ultra-thin, odourless, colourless, and tasteless – a great choice if you want a synthetic latex condom. As you'd expect, these condoms protect against pregnancy and sexually transmitted infections.
If you're more concerned about pregnancy but not sexually transmitted diseases (if you are in a committed relationship), you can also use Trojan NaturalLamb if you're allergic to latex or if you need an extra large width condom.
As their name suggests, Trojan NaturalLamb is made of sheepskin and has a nominal width of 69mm. These condoms are effective against pregnancy but not against STDs. However, these are the only non-latex condoms with a very large width.
Trojan vs. Durex: which to buy?
Both Trojan and Durex make premium quality condoms that provide a natural feel, and both brands cater to most needs. Choosing one over another is often a matter of preference, but here are a few ways to pick:
What condom width do you need?
Regular size condoms can have any nominal width, from around 53mm to 56mm, depending on the brand. Some brands include 56mm condoms in the large size category.
For other brands, such as Durex, 56mm is the width used on most of their condoms. If you wear regular size condoms and like a roomier fit, Durex could be just right. Most regular size condoms from Trojan have a nominal width of 53mm and provide a snugger fit.
What type of non-latex material do you prefer?
If you are allergic to latex or would simply prefer a non-latex condom, consider the type of material you'd like. Durex non-latex condoms are made of polyisoprene. Trojan latex-free condoms are made of polyurethane or lambskin.
You may also want to consider the size. Durex non-latex condoms are 56mm wide. Trojan Supra has a width of 58mm, whilst their NaturalLamb condoms are 69mm wide.
What sensations do you look for in condoms?
Trojan and Durex offer bountiful ranges of sensation condoms, including stimulating or ribbed and dotted condoms. That said, Durex seems to have more flavoured options if you're looking to enhance oral sex, whilst Trojan focuses more on physical stimulation with its array of textured condoms.
Do you prefer lubricated condoms or prefer Trojan non lubricated condoms? Trojan also offers the unique Fire & Ice condoms that are dual lubricated with warming and cooling effect lubricants.
What other product does Trojan make?
Besides condoms, Trojan offers an array of intimate lubricants and accessories. In the lubricant category, you can find numerous classic and stimulating lubes, all of which are water-based and compatible with all types of condoms.
The range of accessories includes vibrators but also a variety of vibrating rings designed to enhance pleasure for both partners.
How to use Trojan condoms?
Using Trojan condoms is as easy as using any other male condoms. If this is your first time using a condom, follow the easy steps below:
Take out a condom from the package. Some condoms come in strips, so pay attention when tearing the condom from the strip to prevent wasting a second condom. If you accidentally tear open the wrapper of a second condom, you should dispose of it immediately. It is recommended to throw it away because the condom could have been damaged by the tear.
Tear open the condom wrapper carefully. Don't use your teeth or any sharp objects. You should also pay attention to things such as long nails and jewellery, especially any large rings that could tear or puncture the condom.
Make sure you're holding the condom with the right side up (the rim of the condom should always be on the outside when you roll it) and pinch the condom's teat end. This step is important to remove any air in the tip and leave room for the semen. If air is trapped inside, the condom could break during intercourse or climax.
Place the condom on the top of your erect penis and use the other hand to carefully roll it down on your penis shaft. Roll the condom all the way to the base of the penis. Remember that by leaving any skin exposed, you subject yourself to contracting or transmitting sexually transmitted infections.
After ejaculation, withdraw from your partner's body whilst your penis is still erect, holding the condom firm on the base of your penis. Then, slide the condom off your penis, paying attention to prevent spills, and dispose of it in the rubbish bin. Never dispose of your condoms in the toilet because it could clog the plumbing system.
What to do if my condom broke?
Trojan condoms are premium quality condoms manufactured to the highest standards. All Trojan condoms are electronically tested for safety and comply with the UK and EU regulations.
In rare cases, however, your condom can break. This often happens because you're wearing the wrong size condom, due to damage whilst unwrapping or putting on the condom, or because you've stored the condoms improperly or used expired condoms. Here's what to do if your condom broke.
Emergency contraception: The first step if your condom broke and you want to avoid accidental pregnancy is to get emergency contraception as soon as possible. Emergency contraception stops the release of an egg from the ovary and is effective if taken within 72 hours of your birth control failure. However, emergency contraception might not work if the egg was already released or if you experience vomiting or diarrhoea after taking the pill. In case of doubt, ask your GP for advice.
STD testing: If your relationship is not monogamous (you or your partner also have sex with other people) or if you weren't tested already, it is also important that both of you get tested for STDs as soon as possible. Keep in mind that some STDs don't show up on lab tests right away, but you or your partner can pass on the disease before it shows as positive. For this reason, regardless of the test results, you should also look out for symptoms such as rashes, fever, painful urination, abdominal pain, testicular pain, unusual discharges, blisters, or burning sensations in your genital areas.
How to prevent condoms breaking
To prevent condom breakage, always store your condoms in their original packaging, in a cool and dry place, and away from sunlight. You should prevent exposing condoms to heat – including your body heat – as it might alter the structure of latex. For this reason, you should avoid storing condoms in your wallet or pockets for more than a few hours.
The latex structure of a condom may also alter in time. Moreover, the lubricant coat on the condom can dry out, and the latex could become brittle. Always check the condom expiration date before using it and dispose of any expired condoms immediately.
Some people also believe that using two condoms can enhance protection, especially if you only have thin condoms and want to have rough or anal sex. However, you should never use two condoms at the same time. The friction between the layers of latex may cause both condoms to break.
All thin condoms on the market are safe to use for all types of sex. To prevent them from breaking, simply add a generous amount of intimate lubricant to ensure easy sliding in and out of your partner.
Where to buy Trojan condoms?
Trojan condoms are available to purchase right here at Condoms.uk. We stock a wide range of standard and sensation condoms from the brand and offer free delivery for all orders over £25. To buy your favourite Trojan condoms, simply browse our range and add the condoms to the cart, then proceed to checkout.
If you want to save money, you can even sign up for our Subscribe & Save service. This condom subscription service is the best solution for those who want to make sure they'll never run out of protection – simply choose the subscription option on the product page and follow the easy steps to opt-in.
You will only have to pay for your first order up front, and we'll charge your payment method for any subsequent deliveries.
We offer discreet delivery with all purchase options, so you can rest assured your nosey neighbours or family will never know what's in your parcels.
At Condoms.uk, we only sell genuine condoms sourced directly from brands or their official suppliers in the UK. Don't know what condom size to buy? Answer our quiz to find it out.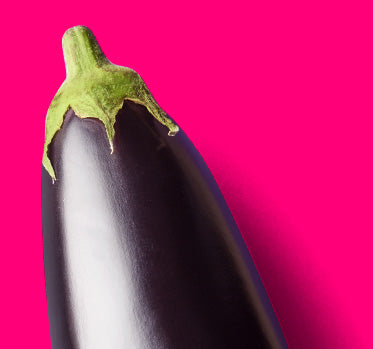 Don't miss out on something big.
Get the latest voucher codes, promotions and product launches straight to your inbox. Subscribe to our email newsletter now:
*By clicking Subscribe, you are agreeing to receive email newsletters from Condoms.uk. Your data will be processed in accordance with our Privacy & Cookie Policy.
Condoms.uk is rated 4.7 stars by uk.trustpilot.com based on 575 reviews
Condoms.uk 2023 All Rights Reserved