Sex Toys
We stock so much more than just condoms and lube! Whether you have a few moments alone, or you want to spice things up a little with your partner, there is a sex toy out there for you. From dildos to butt plugs, sex toys are a must have, allowing us to explore our bodies in all new ways. You can even share the love with sex toys, with plenty of options available to give maximum pleasure to whoever desires it. Sex toys can bring couples closer together, making new fantasies become a reality. With taboos around sex outdated, there is no better time to get the pleasure you deserve. We finally have all the tools available at our fingertips to make it happen! Treat yourself to a sex toy from our impressive range now.
Types of sex toys
Sex toys are accessories you can use to enhance stimulation during foreplay or intercourse, or to explore your sexuality without a partner. There are various types of toys designed for her, him, or for couples to enjoy together. Let's have a look at the main types. One of the great things about sex toys is that the pleasure can last as long as the battery life!
Dildos
Perhaps the true staple of sex toys, dildos simulate the penis and can be used by people with vaginas as well as those who enjoy anal penetration. Dildos come in a variety of sizes and can be made of silicone, plastic, TPU (a type of softer plastic), steel, glass, or rubber. Medical grade silicone sex toys are non toxic and hypoallergenic, making them a greta option for healthy sex fun.
Some dildos are covered in leather or vinyl, especially those designed for BDSM play. Simulating penile penetration, dildos can have any length or girth, from slim dildos that are only a couple of inches long to monster-sized. Their shape can also vary from realistic to tentacles, candy canes, icicles, and other awkward shapes.
Vibrators
Also called massagers, vibrators are essentially dildos that vibrate. You can find a variety of models, from simple wands to the popular rabbit vibrator. Rabbit vibrators are so popular due to their shape that allows ladies to achieve clitoral and vaginal stimulation at the same time. These are perhaps the best sex toys for women who want to explore their sexuality.
Rabbit vibrators can also be used to stimulate the vagina and anus at the same time – simply position it so that the clit accessory goes against your anus. Most rabbit vibrators are made of silicone, TPU, rubber, or other soft materials. You can find models that run on disposable batteries or ones that come with built-in, rechargeable batteries.
Vibrating wands
Ideal for men and women alike, vibrating wands are designed for external use, to stimulate the clitoris, penis, or perineum. These wands have a mushroom shape and deliver vibrations at a higher speed compared to standard massagers.
The wand is usually made of plastic and the handle incorporates a control panel that allows you to switch from one type of vibration to another. The head is generally covered in silicone, although other materials such as plastic or even glass or metal can be used. You might have heard of Smile Makers vibrating wands made from soft-touch silicone.
Palm vibrators
These small accessories look nothing like sex toys and are an excellent choice for ladies (or gents) who want to have fun at home or on the go. As their name suggests, they are palm-sized. Options can vary from bullet shaped vibrators to vibrating eggs to toys that have a leaf designed and that are supposed to cover your vulva and stimulate the labia and clit at the same time. Palm vibrators can also simulate cunnilingus. Most models are made of silicone and are safe to use with water-based lubes.
Finger vibrators
Their name is pretty intuitive – these vibrating toys go on your fingers, allowing you to stimulate any part of your privates. For instance, you can use them to stimulate your clit or labia, or insert your fingers inside the vagina and stimulate the G-spot. Men can use finger vibrators for a more satisfying hand job.
Internal vibrators
This category includes a variety of devices and accessories designed to go inside a vagina or anus. G-spot vibrators are perhaps the most popular. These toys are designed for shallow penetration and should touch the most sensitive area inside the vagina. A-spot vibrators are fairly similar but longer.
The A-spot is another sensitive spot situated behind the G-spot on the vaginal wall. Egg vibrators, such as Kegel balls, can both stimulate and help increase the strength of the vaginal muscles, but they are not safe to use anally. 
Vibrating panties
One of the most versatile type of sex toys, vibrating panties are perfect if you want to stimulate yourself whilst taking care of chores or even when you're on the go. These are essentially panties with a pouch in the crotch area that houses a small bullet vibrator.
You can usually operate the vibrator via a remote control. The toy is usually silent and discreet to use. To clean the panty, simply take out the vibrator and wash it by hand or in the washing machine on a gentle cycle. Cleaning sex toys in general is super straightforward, thanks to our range of sex toy cleaners.
Non vibrating wands
Generally made of stainless steel, glass, or other hard materials, these wands are designed to apply pressure on the G-spot, A-spot or to use anally. Because the materials can hold temperatures, you can also warm them up or cool them to experience different types of sensations. Because they are not made of silicone, you can use these wands with any type of lubricant.
Clit suction toys
A rather new addition to the sex toys world, clit suction toys promise vulva owners the best orgasms. They work particularly well for women who don't like vibrations.
Vibrating cock rings
Penis and vagina owners alike can benefit from the use of a vibrating cock ring. These toys should stimulate both partners and heighten the sensations during intercourse, but people with a penis can also use them for solo play, to intensify sensations during a hand job.
Pulsators
Another type of sex toy designed for penis owners, pulsators use oscillating technology to simulate the natural movements of the vagina. The toy is easy to wrap around the penis and can be used for satisfying solo play.
Masturbation sleeves
Designed to go over the penis and vibrate, masturbation sleeves are an excellent alternative if you don't like pulsators. These sleeves come in many styles, and you can either thrust into them or move them up and down with your hand.
What are the best sex toys for solo play?
Women wanting to explore their sexuality might wonder what are the best sex toys for solo play. Typically, all sorts of vibrators and massagers can help you accomplish your mission. Here are some of the most popular toys for solo play you can find right here at Condoms.uk.
This compact vibrator is only slightly larger than a standard bullet vibrator and is perfect to use for clit massages or shallow penetration. Fully waterproof, it is an excellent choice for using in the shower or bath, or even at the poolside or on the beach if you have exhibitionist curiosities.
The vibrator is small and discreet, fitting seamlessly in a handbag or clutch. It has a runtime up to 5 hours per charge and uses replaceable AAA batteries. The silicone toy has a smooth, velvety surface and should only be used with water-based lubes.
Made of metal and impressing with a stylish rose gold finish, this vibrating bullet is another accessory designed to help you reach clitoral or vaginal orgasms when you're alone. The bullet comes with a rechargeable battery and lasts for up to 60 minutes per charge. It focuses the vibrations in one point, but has three speeds. As you can expect, you can use this bullet with all types of lubes and even under the shower.
If you'd like to try the sensations delivered by a rabbit vibrator, the SKYN Vibes Personal Massager could be just right. This vibrator is covered in a soft silicone layer and feels silky on the skin. It is hypoallergenic, but you should only use it with water-based lube. Like the vibrating bullet from the same brand, this massager features a built-in battery and is water resistant. An illuminated control panel makes it easy to use in the dark.
EXS Luxury Vibrating Panty
This piece of sexy lingerie allows you to explore your sexuality in public settings without worrying about privacy or noise level. A pouch in the crotch area hides a powerful yet silent vibrating bullet that you can operate via a remote control.
The toy has only one level of vibrations, but that's all you need to reach powerful orgasms wherever you are.
Whilst this panty is perfect for solo play on the go, the sexy design with a slit in the middle of the buttocks also makes it an excellent choice for enhancing foreplay.
What are the best sex toys for foreplay and intercourse?
Who said that sex toys should only be used when you're alone? There are many sex toys you can use with your partner, and here at Condoms.uk, you can find numerous options. Let's have a look at the most popular ones:
EXS Luxury Vibrating Panty
The same panty we mentioned for solo play is also an excellent choice for engaging foreplay. There are many ways to use it. For instance, you can wear the panty whilst you're out at dinner with your partner – give them the remote and have them control your sensations in a public setting.
You'll surely have loads of fun as soon as you manage to get in a private place. Alternatively, you can take the bullet out of its pouch and use it to massage your partner's penis or vulva. The limit is only your imagination.
Made of a stretchy material, this ring can help men maintain an erection for longer whilst also stimulating the penis and clitoris alike. The toy has only one level of vibrations but it's surprisingly powerful. For thorough vulvar stimulation, slip the ring on your fingers and use the vibrating head to stimulate the clitoris with vibration patterns or enjoy hands free.
Similar to the Intense Vibe, this ring can be used to stimulate both partners whilst also delaying ejaculation. The unusual shape of the clitoral stimulator helps ladies reach orgasm faster.
EXS Power Ring
Another cock ring designed to stimulate both partners and prolong ejaculation. It works like Durex rings.
The only ring designed to stimulate your partner from the inside, it enhances G-spot or prostate stimulation. Normally, it should go under your penis head, stimulating the sensitive spots during intercourse. However, you can also place it on your fingers, cover with a condom to prevent it from slipping, and stimulate your partner's external or internal erogenous zones.
Where can I buy sex toys and accessories?
You can buy sex toys and accessories right here at Condoms.uk. We stock a wide range of sex toys from trusted brands, all of which are safe to use for sex and self-stimulation alike. In addition to toys, we also stock genuine condoms and lubricants, including a selection of water-based lubes you can use with all kinds of toys, including silicone ones.
Make sure that you have everything you need, including flavoured condoms and glow in the dark condoms for some extra fun. We also highly recommend the chocolate lube to help you hit the sweet spot!
Have you tried the EXS Variety Pack with different condom flavours and sensations for whatever mood you're in? Or how about the super stylish Lelo Hex condoms, for that superior level of quality?
Simply browse our range to find the best sex toys and accessories for you. All our orders are shipped in discreet packaging and all orders above £25 benefit from free nationwide delivery.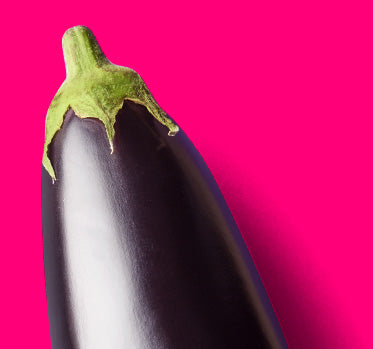 Don't miss out on something big.
Get the latest voucher codes, promotions and product launches straight to your inbox. Subscribe to our email newsletter now:
*By clicking Subscribe, you are agreeing to receive email newsletters from Condoms.uk. Your data will be processed in accordance with our Privacy & Cookie Policy.
Condoms.uk is rated 4.7 stars by uk.trustpilot.com based on 575 reviews
Condoms.uk 2023 All Rights Reserved