Chocolate Lube
Chocolate is well known for its sweet taste and silky feel, so it makes perfect sense that chocolate lube is a thing! Whether you want to extend your sweet tooth to the bedroom, or you're just looking for better-tasing oral sex, chocolate lube is the perfect addition for a sweet night between the sheets. You can even use chocolate lube to add a little extra scent to your intimate massages, allowing pleasant aromas of cocoa and vanilla to drift across your bedroom. Chocolate lube is ideal for vaginal, anal or oral sex. It is also perfect for use with most toys. Whether chocolate lube takes your fancy, or you require a different taste, be sure to check out the wide variety of flavoured lubes and condoms here on our website to really get your tastebuds going!
What is chocolate lube?
Chocolate lube is personal lubricant that tastes and smells like chocolate - bringing pleasure to your taste buds as well as your erogenous zones. Most chocolate lubes on the market are water-based, but you can also find silicone-based and oil-based chocolate lubes, too. No matter what kind you want, all flavoured lube is edible and safe to use for oral sex.
Because water-based lube is the safest and most versatile – it is compatible with all condoms and is less likely to cause yeast or bacterial infections, all chocolate lube you can find here at Condoms.uk is water-based. Still, you can use it for all types of sex, including vaginal and anal intercourse.
What can I use chocolate lube for?
Chocolate lube, like all flavoured lubes, as a matter of fact, is designed for oral sex. Its main purpose is to covert the taste and smell of latex, something most people don't like. In this way, it makes oral sex more palatable so that you won't have to give up pleasure or protection. That said, you can use chocolate lube for a variety of purposes. Check them out below.
Use chocolate lube during foreplay: Whenever you want to lick some chocolate off your partner's skin, replace the sauce with personal lubricant. Most chocolate lubes are incredibly tasty and have a vagina-friendly formula that won't cause irritation or infections if it accidentally gets down there. Use the lube just as you would use the sweet treat.
Use chocolate lube for oral sex: With or without a condom or oral dam, chocolate lube can give a new dimension to oral sex. Apply a few drops of chocolate flavoured lube on your partner's penis, clit, or anal area and enjoy the moment.
Use chocolate lube for vaginal or anal intercourse: Flavoured lubes have long been suitable for oral sex alone, but that's not the case anymore. Chocolate lube nowadays is safe to use for all types of sex, and could come in handy whenever you want to cover the smell of latex with a more pleasurable scent. All chocolate lubes you can find here at Condoms.uk have a condom-friendly formula and can be used with natural rubber latex, polyisoprene, polyurethane and synthetic resin condoms. If you are worried about getting messy, simply shower with your choice of intimate care products after use.
Use chocolate lube for sensual massages: Not many people know, but intimate lubricants double as massage gels. Using a chocolate lube instead of massage gel or oil ensure suitability to use with a condom. In this way, you won't have to pay attention to wipe off any traces of oil before intercourse – oil and products containing petroleum jelly can damage the structure of natural rubber latex and polyisoprene condoms, causing them to break. Since chocolate lube is also edible, you can stimulate your partner with your hands and mouth at the same time, for an even more sensual experience.
Use chocolate lube with sex toys and accessories: Water-based chocolate lube is compatible to use with all condoms and sex toys, including the silicone ones. Use it to add slickness and glide, improving your sexual experience.
What brands make chocolate lube?
EXS is one of the best brands to consider if you're after a chocolate lube to use for all purposes. Their Chocolate Natural Flavoured Lube is more than a lubricant. This sweet temptation can be used for hot massages during foreplay, sensational oral sex, as well as vaginal and anal intercourse.
As its name suggests, the lube is flavoured with natural extracts; it contains no added sugars or glycerine, and comes in a travel-friendly bottle with a dispensing pump. Despite the lingering chocolate taste, the lube is clear and feels very soft on the skin.
Easy to clean
It doesn't stain fabrics or surfaces, and doesn't feel sticky. You can clean it in the blink of an eye with a damp cloth or under the shower. As you'd expect from a water-based lube, you can also use it with all sex toys and condoms, including silicone accessories.
Since it contains no sugars and is sweetened with natural extracts, this lube is safe for people with diabetes and other metabolic disorders. Like all sexual health products from EXS, this chocolate lube is cruelty-free and vegan certified by the Vegan Society.
Durex chocolate lube is another favourite lube brand offering chocolate lube, while Chocolate Orange fans will enjoy the chocolate orange lube in the Playtime range of lubes.
Is chocolate lube suitable for people with allergies?
Like condoms, lubricants can cause allergies. Chocolate lubricant, in particular, may not be suitable for people with chocolate or cocoa allergies. Symptoms include hives, swollen tongue, lips, or throat, breathing difficulties, coughing, wheezing, sneezing, watery eyes, runny nose, nausea or vomiting, and stomach cramps.
If you're sensitive to chocolate, you may also experience stomach pain and nausea or vomiting, as well as skin reactions such as rashes. However, the symptoms above can also be symptoms of anaphylaxis, which is a life-threatening condition.
Alternatives for chocolate or cocoa allergies
If you are allergic to chocolate or cocoa, you should avoid using chocolate lube flavoured with natural extracts. You may still be able to use a lube if it contains synthetic flavours. To stay on the safe side, however, you should opt for another flavour – popular options include strawberry, cherry, mint, and peach, among others.
In addition to cocoa extracts, flavoured lube may also cause allergic reactions if you're allergic to any of the ingredients in the lubricant. You should always read the label and steer clear of those products that contain allergens.
Check ingredients for any sensitivities
Allergies aside, chocolate lube may also cause rashes or irritation if you have sensitive skin. Those reactions are often triggered by fragrances and preservatives, this is why you should only use flavoured lube made with food-grade ingredients and that doesn't contain phthalates and parabens. You can buy phthalate free, sulfate free and gluten free lube, so don't let your intolerances stop you from having flavoured fun.
Glycerine is another ingredient you should pay attention to. Not only is glycerine an allergen, but it can also instigate yeast and bacterial infections. 
Silicone and oil-based lubes are also more likely to cause allergies and infections compared to water-based lubes – which is why all water-based lubes on Condoms.uk are water-based.
Thus, if you have allergies or a sensitive skin, the best thing to do is to read the label (making sure the lube you want doesn't contain ingredients you're allergic to) and use a BSI-approved water-based lube, such as EXS Chocolate Natural Flavoured Lube.
Can I use chocolate lube with flavoured condoms?
Yes, you can. In fact, you can create tasty combinations that can make protected oral sex much more delicious and interesting. For instance, you can use chocolate lube with strawberry condoms (or mix strawberry and chocolate lube) to feel like you're eating chocolate strawberries. Likewise, you can add a few drops of chocolate lube to mint condoms, for an After Eight chocolate taste. Other winning combinations include chocolate lube and vanilla condoms, or chocolate lube and tropical fruit condoms, such as pineapple or passion fruit. The options are truly endless, allowing you to create unique flavours.
When choosing the lube, though, remember to check the label and ensure condom compatibility. Most water-based lubricants are compatible with all types of condoms, but don't take it for granted. Always check the lube and the condom to prevent damaging the condom.
Silicone-based lube should also be compatible with all types of condoms, but you might not be able to use it with silicone sex toys.
Oil-based lubricants are incompatible with natural rubber latex and polyisoprene condoms. These products may cause the condom to break, leaving you exposed to the risk of accidental pregnancy and sexually transmitted infections.
What other flavours does lube have?
There are many other lube flavours you can choose from. Popular options include peach, strawberry, cherry, and mint, but you can also find vanilla, cola, or bubblegum lube. If you can't seem to find a lube in the flavour you want, also consider flavoured condoms and dental dams – and use them with a tasteless lubricant. Flavoured condoms are available in a wide range of options. You can find classic flavours, such as strawberry or chocolate, but also surprising options, including tropical fruit condoms (mango, pineapple, and coconut), mint condoms that also have a cooling, tingling effect, vanilla, blueberry, but also boozy options including flavours inspired by famous cocktails (from SKYN).
Where can I buy chocolate lube?
You can buy chocolate flavoured lube right here at Condoms.uk. We stock a wide range of flavoured lubricants from trusted brands, and buying from us comes with a plethora of advantages. Let's check them out:
Wide range of choices: When you buy from us, rest assured that you have plenty of options to choose from. We stock a wide range of flavoured lubricants from trusted brands, all of which are sourced directly from their manufacturers or official suppliers in the UK. Grab your travel-friendly chocolate lube right now or consider one of the other options, including strawberry lube, peach lube, cherry lube, and mint lube.
More than lube: At Condoms.uk, we are specialised in providing you with the best condoms, personal lubricants, and accessories. In addition to lube, we also stock a wide range of plain, textured, and flavoured condoms in all sizes. Our condom range includes natural rubber latex and non-latex options. Furthermore, we also stock a wide range of sex toys and accessories, including vibrating cock rings, G-spot rings, vibrating bullets, wands, and massagers. Browse our range right now to find the best options for you.
Long shelf life: Whether you want chocolate lube, another type of flavoured or standard lube, condoms, or accessories, all the products you buy from us have a long shelf life. You won't have to worry about them letting you down in any way – as long as you use each product as instructed by its manufacturer.
Discreet packaging: There is nothing more annoying than buying something as delicate as flavoured lube or condoms and receiving them in branded packaging. We know you don't want your whole neighbourhood to know what you've been shopping for, that's why all packaging we use is generic and non-branded. Nothing on the package will make any reference to Condoms.uk, condoms, personal lubricant, or sex accessories. We only apply one label on each parcel, containing your name and address as well as a generic return address. In this way, you can rest assured we'll do our best to protect your privacy.
Free delivery: Another annoying thing is paying for delivery – yes, we hate that too. That's why all orders of £25 or more come with free standard delivery (via Royal Mail 48 Tracked, so you'll always know where your parcel is). Standard delivery usually takes about two days to arrive, but you can also opt for next-day delivery – which is also free if you spend £45 or more. To qualify for next-day delivery, please place your order before 5pm Monday to Friday. 
Offers, voucher codes and promotions: Buying chocolate lube online at Condoms.uk is cheaper than buying it elsewhere, but we know everyone loves an offer or discount. We run regular promotions, some of which are exclusive for newsletter subscribers. If you don't want to miss any opportunity of saving a quid, subscribe to our newsletter right now (no, we won't spam your inbox). In this way, you'll be the first to know about new product launches, promotions, and receive exclusive voucher codes for your purchases.
So, what are you waiting for? Browse our range of flavoured lubricants right now to find the best chocolate lube for you and your beloved one.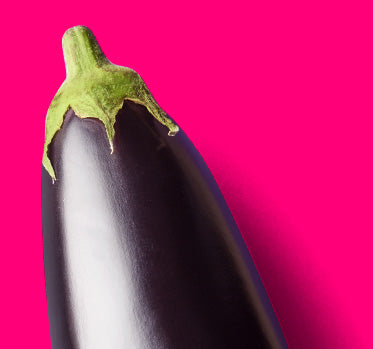 Don't miss out on something big.
Get the latest voucher codes, promotions and product launches straight to your inbox. Subscribe to our email newsletter now:
*By clicking Subscribe, you are agreeing to receive email newsletters from Condoms.uk. Your data will be processed in accordance with our Privacy & Cookie Policy.
Condoms.uk is rated 4.7 stars by uk.trustpilot.com based on 575 reviews
Condoms.uk 2023 All Rights Reserved