WooWoo Condoms, Oil & Lube
Shop a great selection of WooWoo condoms right here at Condoms.uk! Remember, every order placed here on our website comes with FREE Royal Mail 48 Tracked delivery in the UK when you spend £25+.
Looking for the perfect intimate care products to make your bedroom experience even better? Look no further than WooWoo Condoms, Oil and Lube. From their display-worthy design that celebrates the female form to their vegan-friendly, trustworthy products, this UK-based feminine care company is revolutionising the category!
Have fun with WooWoo products
WooWoo products are carefully and conscientiously formulated to keep your body healthy while delivering an incredibly enjoyable experience. They're a great choice if you want to close the pleasure gap by enjoying an equal bedroom experience. Plus, all products are designed with unashamedly bold and fun artwork and copy, so you don't have to feel embarrassed at sneaking away those self-care and sexual health purchases ever again.
Expect condoms, lube and bliss arousal oil to be made to the highest standards, certified vegan, safe for intimate use, dermatologically tested, cruelty-free, locally produced and paraben free. Plus, you can rest assured that each product is just as effective and pleasurable as the last.
Shop WooWoo for a safe & enjoyable experience
WooWoo's products are designed to ensure that you enjoy a safe and enjoyable experience – every time. Their condoms use premium latex for added comfort, while their lube is designed to be odourless and flavourless, leaving you without any distractions. The bliss arousal oil provides a satisfying sensation that helps the user maintain an intimate connection with their partner (or themselves) throughout the experience.
More about Woo Woo bliss oil 
Woo Woo bliss oil stimulates clitoral sensation, providing natural lubrication to enhance pleasure, making it out of this world. When making love, you can enjoy your experiences even more with a few drops of Woo Woo bliss oil, just don't hold us responsible for the WooWoo effect.
Formulated with your pleasure in mind Woo Woo bliss oil is a delicious blend of natural essential oils that can be used to help achieve mind-blowing orgasms. The bliss lube is a vegan, petroleum-free, water-based lubricant that allows for a smooth and natural experience.
Woo Woo bliss oil should not be used with Woo Woo condoms. Instead, opt for WooWoo Slide It! Water-Based Pleasure Lube. Woo Woo lube is aloe based and silky smooth, making it perfect for solo or partnered use. It can also be used with condoms and toys, and there are detailed instructions on how to use Woo Woo oil and lube.
Woo Woo condoms
Woo Woo condoms are made from natural latex, non-toxic and vegan friendly. They come in three different shapes and textures to ensure that you find the perfect fit for your desires.
Expect the best experience from WooWoo Ribs & Dots Condoms or heightened feels from the WooWoo Ribbed Condoms. If sensitivity is your thing, WooWoo Sensitive Feel Condoms are for you. No matter what you buy Woo Woo is for you to enjoy, safe in the knowledge that you're in good hands with only your best interests at the heart of every product.
Shop WooWoo's range today and enjoy free Royal Mail 48 Tracked delivery on all orders over £25 - because feeling good should be accessible to everyone! With WooWoo, you can bring a little extra fun into your bedroom, bathroom, landing, garden, tool shed, kitchen, or wherever you are.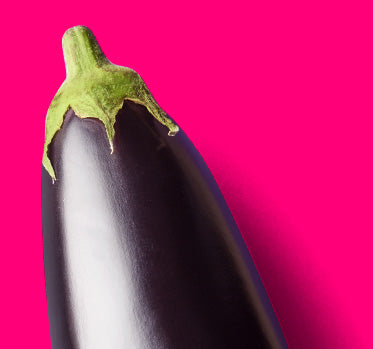 Don't miss out on something big.
Get the latest voucher codes, promotions and product launches straight to your inbox. Subscribe to our email newsletter now:
*By clicking Subscribe, you are agreeing to receive email newsletters from Condoms.uk. Your data will be processed in accordance with our Privacy & Cookie Policy.
Condoms.uk is rated 4.7 stars by uk.trustpilot.com based on 575 reviews
Condoms.uk 2023 All Rights Reserved