47MM Condoms
Here for 47mm condoms? We've got you covered with a great selection of extra small condoms by the biggest brands in the condom industry, from MISTER SIZE to MY.SIZE - and also ONsize. 47mm condoms are condoms that come with a nominal width of 47mm. If numbers are not your thing, then 47mm condoms would correlate to an extra small condom and they are suitable for use by men, or for placing over a sex toy. By purchasing your 47mm condoms online, you get a hassle free and highly discreet experience without the awkwardness of popping to a local pharmacy or shop. If you are not sure what size is best for you, then you will find a wide range of sizes available here on our site (far more than what you would find in the pharmacy isle) - so be sure to check out our full range now!
What are 47mm condoms?
In a nutshell, 47mm condoms are condoms that have a nominal width of 47mm. This condom size corresponds to extra-small condoms and is suitable for men who find regular condoms too loose.
Condoms of this size can be made of natural rubber latex or non-latex materials and may or may not be coated with lubricant. Depending on their material and presence or absence of lubricant, 47mm condoms are suitable for men or to use with sex toys.
Who are 47mm condoms suitable for?
47mm condoms are suitable for men who need an extra-small size condom. They are also suitable for men who normally wear a small or regular size condom but who want to wear a snugger fit occasionally – for instance, to delay ejaculation.
Like all condoms, 47mm condoms are designed with safe sex in mind. They can be used for vaginal, anal, and oral sex.
Most 47mm condoms are unflavoured. However, you can add a few drops of flavoured lubricant if you wear a small condom and want to make safe oral sex more pleasurable for your partner. 47mm condoms are compatible with water-based and silicone-based lubricants and intimate massage gels.
Can I wear a smaller size condom?
You can wear a smaller size condom if you want to, but it is not recommended to do so. However, it depends on how small the condom is compared to your regular size.
For instance, if you normally wear a 49mm condom but would like to try a snugger fit every now and then, a 47mm condom is a good choice and won't harm you. However, if your normal size is above 50mm, wearing a 47mm condom is a bad idea. Want to find out why? Read on.
Why is it bad to wear a smaller size condom?
Wearing a smaller size condom can have negative consequences in more than one way. On the one hand, a smaller condom could break due to pressure or friction. If the condom breaks before penetrating your partner and you notice it, then there is no harm done.
However, the condom may break whilst you are inside your partner. If this happens, it leaves both you and your partner exposed to the risk of contracting sexually transmitted infections as well as the risk of unwanted pregnancy.
Not only does a broken condom leave you exposed to risks, but you may not be able to tell that the condom broke.
Whilst most men should be able to feel a change of pressure when a condom breaks, you could be too immersed in the heat of the moment to notice. At the same time, there is almost no way your partner could notice a condom breakage.
If the tear is large enough to allow for a free flow of your semen, your partner may notice the discharge flowing out of their body. However, some tears can be so thin that only a small quantity of sperm can pass through them.
You may think a small quantity of sperm can do no harm, but that could be all it takes for your partner to become pregnant. Moreover, both you and your partner may be able to come in contact with the body fluids, leaving you at risk of contracting a sexually transmitted disease or vaginal infection.
Besides condom breakage, there is another reason why wearing a small condom is a bad idea. Like a small shirt, a small condom will stay tight around your penis. The constrictive fit may lead to delayed ejaculation – this is why some men use smaller condoms if their partners need longer stimulation.
However, if you want to delay ejaculation, you should know that there are delay condoms on the market. These condoms have been developed specifically for the purpose and delay ejaculation by using numbing agents rather than constricting your penis.
By blocking blood flow to the penis, a too-tight condom could also cause erectile dysfunction and impotence in the long run. This is why you should pay careful attention to getting the right size when buying condoms.
Can I wear a bigger size condom?
You can sometimes wear a bigger size condom. For instance, if you plan to use a G-spot vibrating cock ring, which must be used with a condom, your regular size might be too tight. However, it is not a good idea to use a bigger size condom during intercourse if you want maximum protection against pregnancy and sexually transmitted infections.
The main issue with wearing a looser condom is that it might slide off your penis during intercourse. It goes without saying that it would leave you and your partner exposed to the risk of infections and pregnancy.
Besides, the condom may sometimes be hard to retrieve from your partner's body. Even if the vagina is a relatively short channel and you should be able to insert your fingers to grab it, sometimes the condom can be bunched up closer to the cervix and out of reach.
If you don't have a secure grasp of the stuck condom, it could tear up when you pull it, and pieces of it may remain inside the vagina. A stuck condom or condom pieces may have to be removed by a doctor. Leaving a condom inside the vagina could lead to infections.
If the condom falls off during anal sex, it could be even harder to retrieve it or have it removed by a physician.
Are 47mm condoms safe to use with sex toys?
Yes, 47mm condoms are safe to use with sex toys, as long as the size of the sex toy isn't too big for the condom.
When choosing condoms for a sex toy, you should follow the same rules as you would when measuring a penis. Here's how to determine the correct condom size for your dildo or vibrator:
Grab a string, pen or marker, and a ruler
Wrap the string around the thickest part of your dildo or vibrator. This will ensure that the condom fits securely and that you won't have to struggle to roll it on.
Use the pen or marker to mark where the string meets, and use the ruler to measure the distance.
Divide the number by 3.14 – this is the width you should look for.
Regarding the condom length, know that most manufacturers make their condoms longer than needed. However, if you want to make sure it covers the entire sex toy, simply measure its length with a ruler or flexible measuring tape and check out the actual size of the condoms you want to use.
Using condoms with sex toys has multiple advantages, even if you don't share the toys with anyone. The main advantage is the easier maintenance. A freshly unwrapped condom also contains fewer bacteria and contaminants compared to a sex toy stored in a drawer. Thus, it limits the risk of infections.
Whether or not you decide to use condoms with your sex toys, remember that you should always clean and disinfect your sex toys after each use to prevent bacterial vaginosis and other infections. If you want to use the same toy for different kinds of sex – for instance, vaginal and anal – it is recommended to use it with condoms and change the condom each time you switch between sex types.
Latex and non-latex condoms are typically compatible with all sex toys. However, silicone-coated condoms may not be compatible with silicone dildos and vibrators. If your toy is made of silicone, you can either use clinic condoms that are not lubricated or test the compatibility by rolling the condom on the tip of the toy only.
Leave it overnight and inspect it in the morning. If you notice any changes in the colour or shape of silicone, or if you notice any awkward smell, don't use the toy with silicone-coated condoms or silicone-based lubricants.
What brands make 47mm condoms?
There are very few brands that make 47mm condoms. If you need an extra-small condom, however, you can find it from MY.SIZE.
MY.SIZE is manufactured in Germany by a popular condom manufacturer that also owns Vitalis and ON brands. The main difference between MY.SIZE and the other condom brands from the company is that they are designed to fit all men and come in a much wider choice of sizes. MY.SIZE condom sizes vary from 47mm to 69mm.
The 47mm option is made of natural rubber latex and has a smooth, silky texture that feels wonderful on the skin. These condoms are 160mm long and 0.05mm thick. At this thickness, they are almost negligible and deliver skin-on-skin sensations.
However, they are strong enough to resist all kinds of sex, including rougher or anal sex.
MY.SIZE 47mm condoms have an anatomical shape and are incredibly comfortable. They are pre-lubricated with silicone lube and compatible with all water-based and silicone-based lubes available from Condoms.uk.
What to do if I can't find 47mm condoms?
We said above that wearing a bigger size condom is not a good idea because the condom might slide off during sex. However, wearing a slightly larger condom will usually give you a tight enough fit to engage in intercourse without worries.
If you need a 47mm condom, but your size isn't available, simply go up one size and buy a 49mm condom.
At Condoms.uk, we stock and sell a wide range of 49mm condoms, including the 49mm option from MY.SIZE. Apart from this brand, you can also choose from the following options.
These 49mm condoms are ideal for those who want the finest quality products. They're made of natural rubber latex and are vegan certified by the Vegan Society. Glyde condoms are also certified fair-trade and non-GMO. Glyde Slim Fit condoms are 170mm long and 0.062mm thick. The Slim Fit option has a clear colour and no flavour, but these condoms are also available in red colour (Slim Fit Red) and strawberry-flavoured and red colour (Slim Fit Strawberry).
Affordable and reliable, the EXS condoms come from the UK's largest supplier of condoms. The brand has been trusted by the NHS and is now readily available for all consumers on Condoms.uk. EXS Snug Fit has a length of 166mm and is 0.073mm thick. They are ideal for all types of sex but particularly suitable for anal sex. These condoms are made of natural rubber latex, are vegan certified by the Vegan Society, and have an easy-on anatomical shape.
ON Little Tiger condoms are manufactured by the same company that makes MY.SIZE condoms. They are made of natural rubber latex and have a length of 170mm. With a thickness of 0.07mm, they are only slightly thinner than EXS and perfectly suitable for rougher or anal sex. Like all condoms sold in the UK and EU, ON Little Tiger condoms are electronically tested for safety and marked with the CE mark.
Where can I buy 47mm condoms?
You can buy 47mm condoms right here at Condoms.uk. Committed to bringing the best condoms to all users, we stock a wide variety of latex and non-latex condoms from the most popular brands. When you buy from us, you can rest assured you'll get genuine condoms with a long shelf life. We source all our products directly from brands or their official suppliers in the UK.
Buying condoms from Condoms.uk also comes with additional advantages. On the one hand, you won't have to go to the shops to buy protection. Buying online is discreet and quick – if you're in a hurry, we even offer next day delivery. And if you never want to run out of condoms, you can sign up to our Subscribe & Save service.
All condoms, lubricants, and accessories you buy from us will be delivered to you in discreet, non-branded packaging. So, what are you waiting for? Add the MY.SIZE 47mm condoms to your cart, or browse our range if you need a different size condom to get the best condoms for you right now.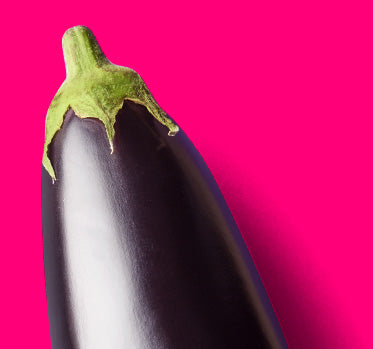 Don't miss out on something big.
Get the latest voucher codes, promotions and product launches straight to your inbox. Subscribe to our email newsletter now:
*By clicking Subscribe, you are agreeing to receive email newsletters from Condoms.uk. Your data will be processed in accordance with our Privacy & Cookie Policy.
Condoms.uk is rated 4.7 stars by uk.trustpilot.com based on 575 reviews
Condoms.uk 2023 All Rights Reserved