Anal Lubrication
Anal lubrication can be a life-saver when it comes to exploring anal sex. Not only does it offer a way to explore the anus in a far more pleasurably fashion, but it also reduces the risk of accidents such as a condom tearing or breaking due to friction. Anal lubrication can come in the form of water or silicone-based lubes. We stock a range of specialist anal lubricants which are designed to make the joys of anal sex much easier to achieve, by easing up the anus. If you and your partner want a better anal experience, then check out our wide range of anal lubricants. The anal lubricants we stock will help you to take anal sex to a whole new level!
What is anal lubricant?
Anal lubricant is personal lube designed to add more moisture compared to vaginal lubricant. Its role is to lubricate the anal area – which lacks natural lubrication – and prepare the anus for penetrative sex.
Since the anus doesn't lubricate itself like the vagina does, using anal lubricant when engaging in any kind of anal play is crucial. Anal play can include anything from massaging the anal area to stimulating the anus with your fingers to penetrative sex (with a penis or sex toys).
Do I have to use lube for anal sex?
Yes. Specialists agree that using anal lubricant liberally is essential for any form of penetrative anus sex. The rectal tissue is very delicate – oftentimes more delicate than the vaginal lining – and it can get hurt due to friction when not applying anal lube
Anal sex without proper lubrication can lead to painful tears, lacerations, and it could even damage the elasticity of the anal sphincter. One of the consequences of improper anal sex is faecal incontinence, which is often not reversible and highly embarrassing.
Now, you might wonder whether you have to use anal-specific lube, or if other types of lubes, creams, and lotions could do, too. Here's the thing – porn teaches us that it's perfectly fine to spit on your partner's privates and use saliva to lubricate the anus. However, saliva is a risk factor when used as a lubricant, for either anal or vaginal sex.
On the one hand, saliva dries out very fast and doesn't actually lubricate – in that, it doesn't make thing slide. It works just as adding water would work. On the other hand, saliva could carry viruses and bacteria, and might contribute to transmitting STIs. For instance, genital herpes and gonorrhoea can be transmitted through saliva.
Safer than saliva
Another issue with saliva is its alkaline pH that could alter the delicate vaginal balance if it accidentally ends up on the vulva or vagina. In fact, the use of spit instead of personal lubricant could lead to yeast infections, bacterial vaginosis, and urinary tract infections in women.
In addition to saliva, many couples also believe that it is okay to lubricate the anus with Vaseline or other skincare products, such as baby oils or body lotion and creams. Whilst you could use these products to make the area slick enough for pleasurable anal sex, neither of those products will deliver the heightened sensations an anal-penetration lubricant can delivery.
Why are skincare products not safe as lubricants?
The main issue with Vaseline and body creams is that they are designed for external use only. They should not get anywhere inside you, including your anus and vagina. Vaseline, body creams, and oils, increase the risk of infections and can cause skin lacerations and irritation inside the rectum.
Another problem is the composition of these products. Since all of them are oil-based or contain petroleum-based ingredients, all these products are unsuitable to use with natural rubber latex and polyisoprene condoms.
Considering that anal lubricant is affordable and created specifically for making anal play safe and enjoyable, the best thing to do is to find the anal lubes you like best and keep them at hand for all those moments when you want to have this type of sex. Or, you should at least use another type of personal lubricant as a substitute.
What is the best anal lubricant?
There are many types of anal lubricants you can choose from.  The best anal lube options include water-based products that are versatile and suitable to use for vaginal and oral sex, too, silicone-based lubes, as well as hybrid lubricants that bring the best of both worlds. Let's check out the most popular anal lubricants you can buy right here at Condoms.uk:
Manufactured by LTC Healthcare, the same company that makes EXS lubes and condoms, Boys Own lube is a water-based anal lubricant designed with gay couples in mind. But anyone can use it, regardless of their gender or sexual orientation.
One of the things that make this lube different than all others is the carrageenan extract, a natural additive effective against HPV. Considering that HPV is the most widespread sexually transmitted infection – about 80% of the sexually active people are infected with it at some point in their life – this lube is an excellent choice for those who want to have unprotected anal sex.
The formula is also enriched with aloe vera extract and is very delicate on the skin. Perfect for everyone, this lube for anal play doesn't contain harsh chemicals or fragrances and is vegan friendly. The only difference between the Clear and Silk Lube is the colour – the former is clear whilst the latter is white.
Thicker and longer-lasting water-based lubes have slowly replaced the silicone formulas in the past decade, but Durex knows that nothing can beat a silicone lube when you're looking for the perfect glide. Lasting longer than any water-based or hybrid lube, the Perfect Glide is a silicone-based lube perfect for anal sex.
Despite its composition, it feels lightweight on the skin and it isn't sticky. Sure, it doesn't wash off as easily as water-based lube and it may stain fabrics, but it brings plenty of moisture for incredibly satisfying anal sex. Like most intimate lubes from Durex, the product is also suitable to use for vaginal and oral sex.
Another anal lubricant enriched with aloe vera extracts, Lubido lube also contains caffeine. It has a soothing effect on the anal area, helping relax the muscles and facilitating penetration. The water-based anal lubricant formula has a thick consistency but is very easy to clean. This product has a smooth texture and doesn't feel sticky. It is also anti-bacterial and compatible with all condoms and sex toys. Lubido anal lubricant is vegan-friendly.
Longer lasting than water-based lube and perfect for all kinds of sex, this water-based hybrid lube adds moisture exactly where it's needed. Ideal for people with sensitive skin, it has a gentle formula and it doesn't contain parabens or other harsh chemicals.
The product is easy to clean and it doesn't stain fabrics. You can use it under the shower. Like Lubido Anal Ease lube, this hybrid lubricant various sizes, including a travel-friendly variant.
A hypoallergenic product suitable for people with sensitive skin, the Loving Joy anal lube is another excellent water-based product. Like Lubido, Loving Joy lube is vegan-friendly. Its thick consistency allows you to enjoy anal sex without having to reapply it too often. The water based anal lubrication is compatible to use with all kinds of condoms, dental dams, and sex toys.
Designed for people with sensitive skin, this hybrid lube lasts longer than the water-based anal lube from the brand. It's also white instead of clear, but apart from the silicone blended in its formula, it is similar to the Loving Joy Anal Lubricant. This lube is perfect for anal sex or you could use it to combat the symptoms of vaginal dryness.
Pjur's Back Door lube is perfect for a more intense anal sex.

Pjur has developed a serum that creates a safeguarding barrier on sensitive skin. This particular product is a serum with an increased concentration of active components, intended to further diminish sensitivity, all without the utilization of numbing substances such as lidocaine or benzocaine.

Is anal sex safe?
Like any sexual activity, anal sex is healthy and safe if practiced carefully. One of the most important things to understand before questioning the safety of anal sex is the type of sex you want to have. Most people use the term "anal sex" to refer to penetrative sex (penis in anus).
However, stimulating the anus with your fingers or tongue also counts as anal sex. You can also use a variety of anal sex toys to reach orgasm through anal stimulation.
One of the most important things to keep in mind before getting down to business is that anal sex requires more planning than vaginal or oral sex. That's because, unlike the vagina, the anus isn't constructed for penetrative sex, and it is also more delicate than the mouth.
Thus, you should pay attention to adequate lubrication and communicate with your partner from start to finish. If you feel any pain or discomfort, stop and try again when you're more relaxed.
Another thing to pay attention to is protection. Like the vagina, the anus has bacteria that can cause infections if it gets in places where it shouldn't normally be present – such as the mouth or the vagina. Moreover, sexually transmitted infections can be spread through anal sex.
For these reasons, it is essential to use condoms if you or your partner haven't been tested for STIs or if you're not into a committed relationship. You should change the condom each time you switch from one type of sex to another (or clean your penis if you're not using a condom) to prevent spreading the bacteria from anus to the vagina.
How can I approach my girlfriend about trying out anal sex?
Exploring one's sexuality is fun and incredibly erotic. However, many people still consider anal sex a taboo. Your girlfriend might be curious about anal sex too, but perhaps she's too embarrassed to bring up the subject. Or maybe she's afraid to try it because she thinks it's painful. Here are a few tips to approaching your girlfriend:
Be open and communicate: Tell her that you'd like to try anal sex and ask her opinion on the matter. Listen to her opinion and try to address her concerns before trying anything.
Be respectful: Whilst many women are curious about anal sex, some are not. Don't push it if she doesn't want to try it. There are plenty of other ways to have fun in bed.
Set the mood: If your girlfriend expressed her curiosity about anal sex, don't jump straight to business. Set the mood and help her relax. Keep in mind that anal sex isn't suitable for a quickie and the muscle will tighten if she's nervous. This will make penetration difficult for you and painful for her – an unsuccessful first attempt may cause her to become reluctant about trying it in future, so patience is key.
Take your time with foreplay: Foreplay can help her relax and get accustomed to you touching her anal area. Use lots of lubricant and your fingers or toys, such as anal plugs, to slowly relax her anal sphincter and prepare it for penetration. Some women like anal oral sex whilst others do not. Communicate with your partner to see what works for her.
Go slowly: When it comes to penetrative sex, go slowly, sliding your penis inside her anus one inch at a time. Give her the time to get used to the sensation before going further. It goes without saying that you should apply anal lubricant liberally throughout the process.
Where can I buy anal lubricant?
You can buy anal lubricant right here at Condoms.uk. We stock a wide range of lubes from trusted brands, including Durex, Boys Own, Pasante, and Lubido.
All products in our store are genuine and sourced directly from their manufacturers or their official suppliers here in the UK. With free nationwide delivery on orders of £25 or more – each order delivered in discreet packaging – and lots of products to choose from, buying from us is quick and fun.
Browse our range right now to find the best anal lubricant for you and your beloved one.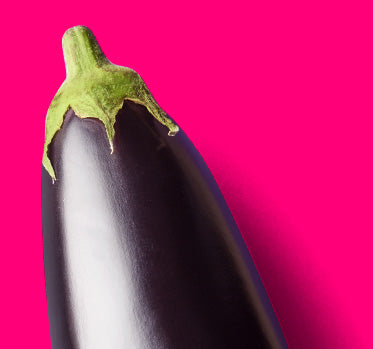 Don't miss out on something big.
Get the latest voucher codes, promotions and product launches straight to your inbox. Subscribe to our email newsletter now:
*By clicking Subscribe, you are agreeing to receive email newsletters from Condoms.uk. Your data will be processed in accordance with our Privacy & Cookie Policy.
Condoms.uk is rated 4.7 stars by uk.trustpilot.com based on 575 reviews
Condoms.uk 2023 All Rights Reserved