Bubblegum Condoms
Blow more than just bubbles, with bubblegum condoms that your partner will not be able to get enough of! Regular condoms normally come with an unpleasant latex taste and odour that does nothing for getting us in the mood. If you are looking for a little flavour, then the irresistible taste of bubblegum condoms will be sure to please your partner! The perfect accomplice for mouth-watering oral sex, bubblegum condoms deliver all the safety of regular condoms - without leaving a bad taste in your mouth. Get those lips smacking thanks to the satisfying taste of bubblegum condoms now!
What are bubblegum condoms?
Bubblegum condoms are condoms that taste and smell like bubblegum. These condoms can make oral sex fun, but you can use them for a variety of other purposes. All bubblegum condoms you can find here at Condoms.uk are safe to use for vaginal and anal sex, too.
Are bubblegum condoms safe for sex?
Yes, bubblegum condoms are as safe to use for sex as regular condoms. They are made of natural rubber latex coated with a silicone-based lubricant. The only difference between these condoms and the plain variety is the use of a flavoured lubricant that gives the barrier its taste and scent. That said, bubblegum condoms respect all EU and British standards. They are electronically tested for safety and meet or exceed all current regulations.
However, you should keep in mind that some condoms are only intended to use for fun. This type of condoms is suitable to use to have fun at parties or stag-dos, for example, but they are not classified as safe for sex. For this reason, you should always read the label and make sure the condoms you bought are suitable for your intended use.
To make things easy, buy bubblegum condoms right here at Condoms.uk. Our range of condoms includes exclusively condoms that are safe to use for all types of sex.
What brands make bubblegum condoms?
At the moment, there are two major brands that make bubblegum condoms: Skins and EXS. Both brands comply with all British laws, and their condoms are an excellent choice for flavourful oral sex but also for vaginal and anal sex. Both brands manufacture their flavoured condoms in a regular size, so picking one over the other is often a matter of preference.
Skins
Skins Bubblegum Condoms are flavoured but not coloured. Like all other condoms from the brand, they are manufactured with the proprietary Invisitex technology. They are clear transparent in colour, almost invisible on the skin, and designed to highlight every vein and bulge on your penis. A Skins bubblegum condom doesn't smell like bubblegum either; you'll be able to enjoy a pleasant vanilla scent, since all condoms from Skins are infused with vanilla extract.
The bubblegum flavour makes them fun to use for oral sex, whilst the scent increases pleasure when you're using them for vaginal or anal sex, since it won't allow the nasty smell of latex distract you. These bubblegum-flavoured condoms have a nominal width of 55mm and are 190mm long. With a thickness of 0.065mm, they allow for natural sensations and a wide range of movement. In addition to bubblegum condoms, Skins also makes strawberry, chocolate, and mint condoms.

EXS
Unlike Skins Bubblegum, EXS Bubblegum condoms don't come in a single flavour pack, but you can find them in the brand's Mixed Flavours pack or the Variety Pack 1.
EXS Bubblegum condoms are flavoured and have a light yellowish hue. They are still transparent, allowing your penis to shine through, and have a neutral odour. This is perhaps the main difference between Skins and EXS – with the latter, you'll have to settle for the smell of latex. Perhaps this isn't a major downside if you plan to use these condoms for vaginal or anal sex, but they could make oral sex less pleasurable for the giver.
Slightly larger than Skins Bubblegum, the EXS Bubblegum condoms have a nominal width of 56mm and are 192mm long. They are 0.073mm thick and more suitable for anal sex. Like Skins, these condoms come pre-lubricated with a silicone-based product. Another highlight is the anatomical shape with flared head, that enhances comfort compared to the classic, straight wall condom shape.
In addition to the bubblegum flavour, both packs from EXS also include chocolate, cola, and strawberry condoms.
Are there other fun flavours I can try?
Flavoured condoms come in a wide range of options. If bubblegum is not your first choice – or if you only want to keep your views open – here are some of the most popular flavoured condoms you can find right here at Condoms.uk:
Glyde is one of the most popular condom manufacturers. The Australian brand makes premium-quality vegan condoms and is the first brand to have ever obtained the Vegan Society certification for its products.
Like Skins and EXS, these condoms are made of natural rubber latex and come in two sizes – a regular size with a nominal width of 53mm and a length of 180mm, and a small size with a nominal width of 49mm and a length of 170mm. Both options smell and taste like strawberry, and are coloured in red.
These blue coloured, blueberry flavoured condoms have a regular size. They are the same as the Strawberry condoms from the brand in all aspects, except for the flavour and colour. If you'd like to try other berry flavours, Glyde also makes their signature wildberry condoms which are coloured in purple.
Also suitable for people who need a snugger condom, Pasante Chocolate Temptation has a nominal width of 53mm and is 190mm long. At 0.07mm, they are thicker than Skins and EXS and more suitable for anal sex. Pasante Chocolate Temptation condoms are available on their own or you can find them in the Pasante Taste mix, alongside an assortment of other flavoured condoms.
Vegan-friendly and fair trade, these condoms are made of natural rubber latex and are very soft on the skin. They are coloured in yellow and perfect for those who want a coloured barrier. Like all regular size Glyde condoms, Glyde Vanilla condoms have a nominal width of 53mm and are 185mm long.
Another option from Glyde with a regular size, these condoms have a spicy, liquorice taste and a sweet cola smell. They're black; thus perfect for those who like black condoms for role play. Like all flavoured condoms from Glyde, these ones are flavoured with natural extracts and contain no glycerine or added sugars. You can use them for all kinds of sex.
How to use flavoured condoms safely?
Flavoured condoms – just like flavoured lubricant – may contain ingredients that aren't safe for vaginal sex. Thus, the first thing to do is read the label. You should either look at the ingredients and make sure the condoms contain no glycerine or added sugars, or check the manufacturer's instructions.
If the condom is labelled as safe for sex, you can use it for vaginal and anal sex too, in addition to oral sex. However, if the manufacturer specifies that you should only use the condom for oral sex or if the condom isn't labelled as safe for sex, you should avoid using it for vaginal or anal intercourse.
Once you've read the label, here's how to use the condom safely:
Size it right: The most important thing to look at when choosing a condom is its size. A small condom could break during intercourse, whilst a too big condom could slip off. In both instances, you may not be able to feel much of your partner. In fact, using the wrong size condom is the main reason people complain about not feeling their partner. If you don't know your size, grab a tape measure or string and ruler and follow the instructions in our Find Your Size quiz to find the best condoms for you.
Roll it on the right side out: Inexperienced condom users may believe that they can put the condom on any side; however, all condoms have an exterior and interior side, and you should pay attention to how you roll it on. As a rule of thumb, the condom rim should always be on the outside, making it easy to unroll the condom along your shaft. The reason for paying attention to the side is that one side could be more lubricated than the other – the outside of the condom is usually more lubricated – and the condom could slip off or even break if you put it on the wrong side.
Pay attention to the technique: In addition to putting the condom on the right side, you should also pay attention to how you put it on. The first thing to know is that you should never use your teeth to unwrap the condom, no matter how hot that looks in videos and films. Unwrapping the packet with your teeth prevents you from seeing what you're doing, and you could damage the condom accidentally. You should also avoid wearing sharp jewellery or handling the condom if you have long and sharp fingernails. To put the condom on, first pinch the teat end to remove the air, then place the condom on the tip of your penis. Use the other hand to roll it all the way to the base of the penis – don't worry if you haven't unrolled it completely, most condoms are longer than they need be.
Withdraw from your partner immediately after ejaculation: Condoms are designed to fit tightly and prevent semen from spilling if your penis is erect. Even a slightly flaccid penis could allow the semen to spill, and your partner's body fluids from getting in. For this reason, it is essential to withdraw from your partner immediately after ejaculation and while your penis is still erect. Take off the condom and dispose of it in the trash. Never flush the condom down the toilet.
Use lubricant: Vaginal dryness or anal sex could cause enough friction for the condom to break. To prevent it, increase slickness with a personal lubricant. If you're using flavoured condoms, pair them with an odourless and tasteless lube. Alternatively, combine different flavours to create an original flavour and scent. The only thing to pay attention to is the type of lube you use. Natural rubber latex condoms should only be used with water-based and silicone-based lubricants.
What can I do if I can't find the right size condom?
Bubblegum condoms come in regular sizes designed to fit most men. However, if you need a smaller or bigger condom, the only solution you have is to use a plain condom and add plenty of flavoured lubricant. Here at Condoms.uk, we stock a wide range of flavoured lubes that are safe to use with natural rubber latex, polyisoprene, and polyurethane condoms. Browse our range to find the best condoms and lube for you.
Where can I buy bubblegum condoms?
You can buy bubblegum condoms right here at Condoms.uk. In addition to bubblegum condoms, we stock a wide range of plain, textured, and flavoured condoms from trusted brands. We also stock personal lubricants and accessories designed to help everyone lead a fulfilling sex life.
To buy from us, simply browse our range and add the products to your cart, then proceed to checkout. You can choose from different payment methods – all payments are securely processed by third-parties and we only store your payment details if you sign up to the Subscribe & Save.
We process all orders in a timely manner and offer discreet, speedy delivery on all orders. All orders of £25 or more are delivered for free via Royal Mail 48 Tracked, or you could opt for free DPD Next Day delivery if you order £45 or more (next day delivery is available on orders lower than £45 for a small extra fee, for orders received from Monday to Thursday before 5pm).
At Condoms.uk, we only sell genuine condoms that will be delivered in their original, unopened packaging. Check the European CE mark or British BSI Kitemark on the condom package. All condoms in our range are electronically tested for safety and suitable to use for vaginal, anal, and oral sex.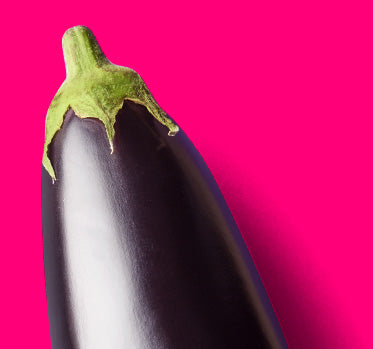 Don't miss out on something big.
Get the latest voucher codes, promotions and product launches straight to your inbox. Subscribe to our email newsletter now:
*By clicking Subscribe, you are agreeing to receive email newsletters from Condoms.uk. Your data will be processed in accordance with our Privacy & Cookie Policy.
Condoms.uk is rated 4.7 stars by uk.trustpilot.com based on 575 reviews
Condoms.uk 2023 All Rights Reserved