Cock Rings
Get those positive vibrations for both him and her, with a cock ring that will do you both the world of good! Cock rings usually come in the form of a un-intrusive ring that wraps around the base of the penis, sending out pleasurable vibrations that get him hard quickly. You do not have to have a penis to enjoy the benefits that cock rings bring. Cock rings are generally designed to be worn during sex, to add more intense sensations when rubbed up against your partner's intimate area during intercourse. A perfect accessory for anyone wanting to expand their horizons or try new things in the bedroom department, cock rings are a great first step on the sex toy ladder!
What are cock rings?
Cock rings are sexual accessories designed to help men maintain an erection for longer or stimulate one or both partners during sex. Some cock rings combine the two functions, applying pressure to the base of the penis for a harder erection and delaying ejaculation whilst also stimulating the clitoris or perineum during vaginal or anal sex. Here at Condoms.uk, you can find a variety of cock rings and similar sex toys designed for dual stimulation and that are an excellent choice to use with your partner.
Different types of cock rings explained
Cock rings or penis rings come in a variety of styles and can be made of different materials. For instance, you can find silicone, steel, leather, plastic, or even glass cock rings, rings that prolong erection whilst also stimulating the prostate, rings that stimulate the clitoris or the G-spot, and we could go on and on. If you've never used a cock ring before and don't know which is right for you, let's have a quick glance at the various types out there.
Basic cock rings: Usually made of silicone or flexible rubber, these cock rings are designed to delay ejaculation. To do this, they apply pressure at the base of the penis, constricting blood flow, to enable longer erections and to delay orgasm. Basic cock rings are safe to use with condoms and generally have a universal size – the material stretches to accommodate most penis sizes.
Steel cock rings: Serving the same purpose as basic cock rings, steel cock rings are rigid and, like condoms, they have sizes. Because they are rigid, you can only put them on whilst your penis is still flaccid, but it is crucial to size them right. A bigger ring will simply slip off, but if it is too small than you'll have a painful time.
Solid cock rings: Generally made of plastic or glass, these cock rings work in a similar way as the steel rings. They are rigid and there is no give in them, so you have to size them right. The reason why these rings are in another category than the steel ones is because they are more likely to break.
Cock lassos: Similar to cock rings but not quite, lassos consist of a piece of rope and an adjustable clasp. The main advantage is that you can fit them as tight as you want directly on your erect penis. They are also the easiest to remove if you feel pain or discomfort.
Stimulation cock rings: This type of cock rings have two functions. On the one hand, they constrict blood flow to the penis and help maintain an ejaculation for longer. On the other hand, they also stimulate you or your partner. These type of rings may have additional parts that simulate the tongue or fingers and designed to stimulate your partner's clitoris or perineum, or a raised part that goes under the scrotum and that is designed to stimulate your perineum if you're not comfortable inserting things anally but still want to stimulate your prostate.
Multi-rings: These speciality rings are sets comprising a number of rings in different sizes. They are designed to provide different levels of restriction along the shaft, helping you delay ejaculation but also heightening the sensations if you like a bit of pressure down there.
Cock rings with dildos: Designed for ladies who want to experience double penetration but don't feel like experiencing a threesome. These rings help the wearer delay ejaculation, while the dildo attachment can be positioned either above or under the penis (serving either vaginal or anal penetration). These rings are usually made of soft rubber or silicone, and the vast majority are also textured (a raised dot pattern similar to that of dotted condoms) to enhance vaginal or anal stimulation.
Vibrating cock rings: Another type of ring designed for female stimulation, these rings are similar to the stimulation cock rings, but they have a small motor inside that produces vibrations. Some vibrating cock rings only have one type of vibration and one intensity level, whereas others allow you to set the desired vibration mode and intensity. These rings can be used to stimulate the clitoris or perineum.
G-Lover cock rings: The only type of cock ring designed to go under the penis head rather than the base of the penis, G-Lover rings are designed to stimulate the G-spot or the prostate. These rings produce vibrations, but not all of them allow you to change the vibration mode or intensity. This is the only type of cock rings that doesn't restrict blood flow to the penis.
Are cock rings safe?
Cock rings are safe as long as you use them as directed. Moreover, you should also follow the safety tips below if you want to avoid embarrassing trips to A&E:
Cock rings are often used to manage the symptoms of premature ejaculation or erectile dysfunction, but you should only use them after you've spoken to your healthcare provider to rule out any underlying medical conditions.
Cock rings are not suitable to wear if you have bleeding disorders or any other blood conditions, such as sickle cell anaemia.
Unless you're using a flexible cock ring, ensure that the condom you buy is the right size. Measure your penis the same way you would for condom sizing and compare the size of your cock against the ring diameter. If the ring is too small, it may cut off circulation completely. Not only will it be painful, but it might actually lead to erectile dysfunction and fertility problems.
Use lots of lube if you're using a vibrating or stimulation cock ring. Make sure to apply lube liberally especially if the ring has a dildo. A drop or two of lubricant may also help you slip the ring on your erect penis.
Pay attention to the materials the ring is made of, especially if you have allergies. Some metals and natural materials, such as rubber, may trigger allergic reactions.
Avoid using G-Lover type cock rings if you or your partner have not been tested. Although these rings must be used with condoms, the condom doesn't actually provide any type of protection – its role is of keeping the ring firm on your penis, but it may allow semen and body fluids to leak in or out of the condom.
Don't wear a cock ring for more than 20 minutes at a time, and take a break of at least half an hour between sessions.
Wash and disinfect the cock ring after each use, especially if you have multiple partners. This practice gets rid of bacteria and reduces the risk of STI transmission.
Take off the ring immediately if you notice any pain or discomfort. Cock rings are supposed to fit very snugly on your penis, but they aren't supposed to hurt. Wearing a cock ring that is too small can lead to erectile dysfunction, so make sure you choose the right size so it can be easily removed.
Can I use cock rings with condoms?
Yes, you can use cock rings with condoms. However, some types of cock rings may reduce the effectiveness of condoms. All cock rings that must be placed at the base of the penis are usually safe to use with condoms, when your main purpose is using a condom for protection.
Simply put the ring on, then roll on the condom until it touches the ring. Don't roll the condom over the ring, because it may create an opportunity for body fluids to leak in or out of the condom. After ejaculation, take off the condom and discard it before taking off the ring.
Remember that the ring may come in contact with your partner's skin. Thus, you should wash and disinfect it as soon as possible, especially if you use it with multiple partners.
G-Lover cock rings are supposed to be used with a condom. These rings go under the penis head, and they don't fit as snuggly as the other types of rings. Thus, they may slide off during intercourse and could get stuck inside your partner.
However, because the ring increases your penis girth, they usually require you to use them with a condom larger than your regular size. Because the ring doesn't allow the condom to adhere to your skin, it also allows fluids to leak in and out of the condom.
For this reason, condoms used with a G-Lover ring will not protect you against pregnancy and sexually transmitted infections. You should only use G-Lover rings with trusted partners that have been tested. Never put the ring on over a condom, then cover it with another condom, because both condoms could break or the outer condom could slip off and get stuck inside your partner.
If the condom slips off during use, the ring may also slip off. Thus, it is essential to use a condom that fits snugly on the base, but that feels comfortable and that doesn't hurt you.

What types of cock rings can I buy from you?
At Condoms.uk, we stock a variety of vibrating cock rings designed to stimulate you and your partner at the same time. Let's have a look at our most popular options:
Running on disposable batteries, this vibrating ring is designed to provide extra stimulation for up to 20 minutes at a time. It is made of a soft, stretchy material and comes in a universal size – the ring is the perfect fit for most shaft diameters. The vibrating mechanism is positioned in a way to touch your partner's clit or stimulate the perineum in the case of same-sex couples. The ring is water-resistant and safe to use with water-based lubes and condoms.
An upgraded version of the Intense Vibe, this vibrating cock ring is designed with ultimate clitoral stimulation in mind. The head of the ring is shaped as two thin tongues that will caress your partner's sensitive areas to help her reach more powerful climaxes. Like the Intense Vibe, this ring runs on disposable batteries, but has a runtime of up to 30 minutes. The vibration is powerful, but the ring is quiet and discreet, for easy use wherever you are.
EXS Power Ring
Another vibrating cock ring designed with clitoral stimulation in mind, the EXS Power Ring has a single but powerful vibration mode. The clitoral piece features raised dots that enhance stimulation, whilst controlling the vibration is easy thanks to the remote control. The ring is made of a hypoallergenic material and has a universal size. It is an excellent choice for stimulating both partners.
Last but not least, the G-Lover Vibrating Ring from EXS is an excellent choice for stimulating your partner's prostate or G-spot. The ring goes under the penis head and comes with condoms that must be used to keep it in place. Condoms used in conjunction with this ring won't protect you from pregnancy or STIs. The ring has a powerful vibration mode and is easy to operate. It runs on disposable batteries for up to 40 minutes.
While most cock rings are in fact disposable, if you have a cock ring that's safe to reuse (always check the packaging and/or instructions supplied with the cock ring you're using), be sure to keep it clean after each use, with a sex toy cleaning product.
Where can I buy cock rings?
You can buy cock rings right here at Condoms.uk. We stock only the highest quality accessories from trusted brands, and all cock rings in our range are safe to use. In addition to cock rings and accessories, we also stock a wide range of condoms and personal lubricants.
We offer discreet delivery on all orders and free nationwide delivery on orders of £25 or more. So, what are you waiting for? Browse our range to find the best cock rings for you.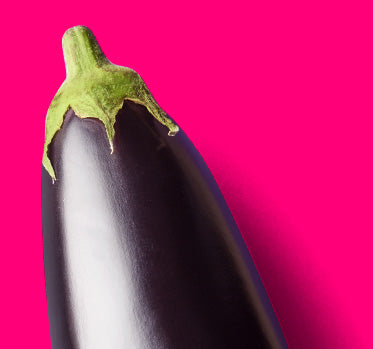 Don't miss out on something big.
Get the latest voucher codes, promotions and product launches straight to your inbox. Subscribe to our email newsletter now:
*By clicking Subscribe, you are agreeing to receive email newsletters from Condoms.uk. Your data will be processed in accordance with our Privacy & Cookie Policy.
Condoms.uk is rated 4.7 stars by uk.trustpilot.com based on 573 reviews
Condoms.uk 2023 All Rights Reserved