Coconut Condoms
Get that tropical island feeling without leaving the house! A coconut condom is the ideal to make your love life a little more exotic. Whether you are looking for a more pleasant experience during oral sex - or the soothing notes of coconut wafting through the bedroom just really get you going, coconut condoms are an effortless way to add a little more sensuality to your time between the sheets! Be sure to check out our full range of flavoured condoms, to find the perfect flavour to tantalise your taste buds. Ditch boring, unflavoured condoms to embrace the pleasant tastes and scents that coconut condoms have to offer! You will not be disappointed.
What are coconut condoms?
Coconut condoms are condoms that taste and smell like coconut. These condoms are usually clear in colour, a trait that is hard to find in most flavoured condoms, and are made of natural rubber latex. You can use them for flavourful oral sex or instead of plain condoms for vaginal or anal intercourse if you don't like the smell of latex.
Do coconut condoms contain coconut oil?
No. Coconut condoms are called this way because they have a coconut smell and taste. This can be achieved with natural or artificial extracts, but coconut oil isn't an ingredient. In fact, coconut oil should not be used with natural rubber latex condoms because it could damage the condom structure, causing it to break or tear during intercourse. Condom breakage aside, you shouldn't generally use coconut oil as a personal lubricant at all.
Even though coconut oil is an excellent moisturiser and some people use it instead of a lubricant, the stuff should go nowhere near your genitals. The main risk for people with a vagina is that of bacterial or yeast infections. In fact, coconut oil has antimicrobial properties that may disrupt the delicate balance of vaginal flora. This could give opportunistic yeasts and bacteria a chance to thrive and develop. Urinary tract infections are also more frequent in women using coconut oil as a lubricant.
Coconut oil can also cause allergic reactions in people with sensitivities, and the product is safe for external use only. Thus, you shouldn't use it for oral sex. Allergic reactions – as well as ingesting coconut oil – can have various symptoms, such as nausea, vomiting, hives, eczema, diarrhoea, and even anaphylaxis, which is a medical emergency.
Last but not least, coconut oil can feel sticky on the skin, it can stain fabrics and surfaces, and it is hard to wash off when you're done.
To stay on the safe side, you should always use a personal lubricant or vaginal moisturiser for intimate care (such as combating the symptoms of vaginal dryness) and any sexual activities. If you're using condoms, pay attention that the type of lube you use is compatible with the condoms of your choice.
For instance, coconut condoms – which are made of natural rubber latex – are only compatible with water-based and silicone-based lubricants. Oils and petroleum-based ingredients can damage their structure. Polyisoprene condoms should also be used with water-based and silicone-based lubes only, whereas polyurethane condoms may also be compatible with some oil lubes.
Last but not least, also pay attention to two-in-one massage gels. Some products can be used with natural rubber latex condoms, whereas others are only compatible with polyisoprene condoms. The takeaway? Always read the label before using any type of lube with your condoms.
Are coconut condoms and tropical condoms the same?
Coconut condoms are a type of tropical condoms, so in a broad understanding they are the same. There are a few brands that make condoms with tropical flavours. Pasante is one of them, but they don't manufacture single-flavoured packs. Instead, you can get an assortment of tropical condoms in the Pasante Tropical pack.
Suitable for men who need a regular size condom, Pasante Tropical condoms have a nominal width of 53mm and are 190mm long – all flavoured condoms from the brand have the same size.
The condoms are made of natural rubber latex lightly lubricated with a silicone-based product. You can use them for all type of sex – the lack of glycerine and added sugars make them a safe choice for vaginal intercourse.
Pasante Tropical condoms are available in a pack of 144 individually wrapped rubbers. Other flavours in the pack include mango (orange colour) and pineapple (yellow colour) condoms.
What colour do coconut condoms have?
Coconut condoms are clear transparent in colour. You can use them whenever you want the flavour but still want to highlight every bulge and vein on your penis. These condoms are perfect for protected oral sex if your partner doesn't like the taste or smell of latex, but they still keep your organ looking as natural as possible.
If coconut isn't your favourite flavour but you consider using these condoms only because they're transparent, know that Skins manufactures a variety of flavoured condoms that are clear transparent in colour. All flavoured condoms from Skins have a nominal width of 55mm, suiting men who need a slightly larger rubber or those who like a looser fit.
There are two major differences between Skins and all other condoms. One is the Invisitex technology used for all condoms from the brand. They are all as transparent as possible and nearly invisible when worn. Unlike most clear condoms, they don't have a yellowish hue, which is great if you don't want to alter the aspect of your penis.
Another difference is the smell. None of the Skins condoms smells like latex, because they are all infused with a pleasant vanilla scent. However, even the flavoured condoms from the brand smell like vanilla. In other words, there is a disruption between the scent and flavour. Some find that it heightens the sensations, slightly altering the taste of the condom and giving it a flavour more similar to ice cream.
Flavoured condoms from Skins are available in the following options:
Are coconut condoms lubricated?
Yes, coconut condoms are lubricated with a flavoured lubricant. The lube is silicone-based, but the condoms are compatible with water-based lubes as well. If you're using the condom for anal sex or have vaginal dryness, you can apply extra lube as needed. You can also apply more lube if you simply want to increase glide.
To make sex more pleasurable, it is also possible to apply a drop or two of lube inside the condom. Massage it on your penis head to heighten the sensations and increase intimacy. However, never apply more than a couple of drops of lube inside the condom, because it could slip off during sex.
The lube in the condom trick works for all kinds of sex, increasing pleasure during fellatio and intercourse alike.
On the outside of the condom, you can apply lube liberally to reduce friction and increase pleasure for your partner.
What flavoured condoms can I use if I'm allergic to latex?
Sadly, people with latex allergies don't have too many choices in terms of flavoured condoms. Most polyisoprene and polyurethane condoms are plain, the only exceptions being ribbed and dotted condoms – but even in this case, the options are limited. This doesn't mean you can't have fun. Here are a few alternatives:
What flavoured condoms are extra-large?
All flavoured condoms, coconut or otherwise, are available in regular sizes. If you need a slightly larger condom, Skins condoms could suit your needs – they have a nominal width of 55mm. EXS makes flavoured condoms with a nominal width of 56mm, which are even more accommodating for thicker girths. However, if you need a flavoured condom with a nominal width larger than 56mm you're out of luck. An alternative is to use plain condoms with a flavoured lube, or pick other types of sensation condoms if you want to make intercourse less boring.
Are there any flavoured condoms in small sizes?
Glyde Slimfit Strawberry can suit the needs of people looking for a small flavoured condom. These condoms made of natural rubber latex have a nominal width of 49mm and are 170mm long. A red colour adds fun to the game, whilst the flavour is achieved with natural extracts only. The condoms contain no glycerine or added sugars and are safe to use for all kinds of sex. Glyde condoms are also fair-trade, cruelty-free, and vegan certified by the Vegan Society.
Coconut condom alternatives
Coconut is only one of the multitude of flavours you can choose from. If the 53mm width fits you right, you can replace coconut condoms with any other flavoured condoms from Pasante. They all share the same characteristics, the only things changing being the flavour and colour. Choices include:
Glyde is another brand whose flavoured condoms have a nominal width of 53mm. These condoms are slightly shorter than Pasante (180mm) and are made of premium natural rubber latex. Glyde condoms are vegan certified and available in the following flavours:
Vitalis also makes 53mm flavoured condoms. Whilst the German brand doesn't have as many flavours as Pasante, Skins, or Glyde do, you can still find some popular options. All flavoured condoms from Vitalis are made of natural rubber latex; they're suitable for all types of sex and are coloured. Choices include:
ON is a brand manufactured by the same company as Vitalis. Their flavoured condoms are slightly larger, but are essentially available in the same flavours as Vitalis. The nominal width of ON condoms is 54mm, whilst the condoms are 185mm long. They are suitable for all types of sex. Flavours include:
We already mentioned Skins and EXS condoms above. Although both brands make regular size condoms, their generous nominal width – of 55mm and 56mm, respectively – makes them perfect for people who need a slightly larger condom. If you'd like to sample Skins flavoured condoms, you can try the Skins Flavoured pack which contains a mix of mint, bubblegum, banana, and strawberry condoms. As mentioned, all these condoms are clear transparent in colour.
EXS flavoured condoms also come in a Mix Flavoured condoms pack comprising the brand's signature cola, bubblegum, chocolate, and strawberry sundae condoms.
Where can I buy coconut condoms?
You can buy coconut condoms right here at Condoms.uk. We stock a wide range of condoms from trusted brands, all of which are safe to use for all types of sex – check the European CE mark or British BSI Kitemark on the packet.
We deliver all condoms in their original, unopened packaging as a guarantee for the quality, but all original condom boxes are further packed and delivered in generic, non-branded packaging for discreet delivery. All orders of £25 or more benefit from free nationwide delivery, and you can also opt for next-day delivery if you place your order before 5pm, Monday to Friday.
So, what are you waiting for? Browse our range right now to find the best coconut condoms and discover other exciting flavours for you.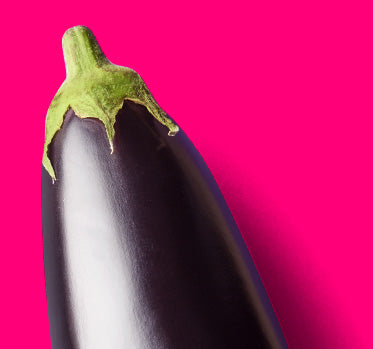 Don't miss out on something big.
Get the latest voucher codes, promotions and product launches straight to your inbox. Subscribe to our email newsletter now:
*By clicking Subscribe, you are agreeing to receive email newsletters from Condoms.uk. Your data will be processed in accordance with our Privacy & Cookie Policy.
Condoms.uk is rated 4.7 stars by uk.trustpilot.com based on 575 reviews
Condoms.uk 2023 All Rights Reserved