Cooling Condoms
Looking for a new sensation when you're getting down to it with your partner? Cooling condoms provide the perfect cooling vibe when you are turning up the heat between the sheets! "Why choose a cooling condom?" we hear you ask! Well, cooling condoms can provide a more comforting experience when used during vaginal or anal sex. If you are the type of couple who are open to trying new things between the sheets, then cooling condoms are an easy and accessible way of mixing things up a bit. Why not pick up some warming condoms with your cooling condoms to get the whole fire and ice sensation?!
What are cooling condoms?
Cooling condoms are a special type of condom which has been designed for added sensations. Coated with a cool effect gel – often menthol, but other gels could also be used – these condoms deliver fresh, tingling sensations down there and improve the sexual experience for both partners.
While not all cooling condoms are flavoured, some brands, such as Pasante, also manufacture mint-flavoured condoms, which have the same cool effect. Choosing one type over the other is often a matter of preference.
Typically, mint condoms like the Pasante Cooling Sensation condoms are an excellent choice for oral sex. Unflavoured cooling condoms, on the other hand, are a better choice for vaginal and anal intercourse – mint condoms may contain added sugars which could lead to a bacterial or yeast infection.
What do cooling condoms do?
Cooling condoms do exactly what it says on the tin – deliver a cool sensation when wearing and using them to provide extra pleasure for both partners. Some would describe the feeling as someone is going down on you after brushing their teeth. This sensation might be too minty fresh for some, while others swear by using cooling sensation condoms and declare they couldn't live without them.
Like most sensation condoms, cooling condoms are designed with the ladies in mind but can boost pleasure for both partners. Their main purpose is to enhance feminine pleasure during vaginal and anal penetration.
Their opposite is the warming condoms, designed to warm the area and intensify blood flow – thus, increase sexual pleasure.
Cooling condoms also intensify blood flow in your private area, but at the same time deliver a pleasant, tingling sensation for both partners and, sometimes, may help men delay ejaculation.
Since they are designed with women in mind, some cooling condoms also have ribs or dots designed to intensify pleasure even more.
Do they really work?
Yes, cooling condoms really work. Perhaps not everyone will like the cool effect, but they deliver the tingling sensations they promise. In most cases, those sensations combine with the ribbed and dotted patterns on the condom, helping ladies reach faster and more powerful vaginal climaxes.
Different men will feel different types of sensations. Some gents may experience delayed ejaculation due to the cooling effect of the lubricant. Others will experience the same intensified sensations women feel and may reach orgasm faster.
When using cooling condoms, the first thing to remember is that they aren't designed to delay ejaculation but to intensify sensations.
Are cooling condoms dangerous?
No, cooling condoms are not dangerous. They are safe to use for sex and provide the same protection against pregnancy and sexually transmitted infections as standard condoms. The only difference between cooling condoms and standard condoms is the type of lube they are lubricated with.
Instead of standard lubricant, cooling condoms are coated with a cooling effect gel. The gel can be water-based or silicone-based, depending on the brand – typically, condom manufacturers coat their condoms with silicone-based lubes because they last longer and don't dry out as fast as water-based lubricants, increasing the product's shelf life.
Are mint condoms the same thing as cooling condoms?
Mint condoms are not the same thing as cooling condoms. However, they still have the same cooling effect. If you're looking for a cooling condom to use during oral sex, mint condoms could be a better choice.
Mint condoms have a fresh, spearmint flavour similar to spearmint bubblegum or toothpaste. The fresh taste could make oral sex more pleasurable for your partner. At the same time, the tingling sensations could also enhance pleasure for the receiver.
However, mint condoms may not always be suitable to use for vaginal or anal sex. Make sure to read the label and only use condoms without added sugars for vaginal penetration. Sugar in condoms could alter the vaginas or vulvas pH and could cause bacterial or yeast infections.
Although these infections are not actually sexually transmitted infections, they can be transmitted between partners. If you have unprotected sex with a partner who has a yeast infection or bacterial vaginosis (a bacterial infection of the vagina), you could transmit those infections to another partner through unprotected sex even if you don't have the symptoms.
For this reason, unflavoured cooling condoms are a better choice for vaginal intercourse than mint or any other flavoured condoms.
Are delay condoms the same thing as cooling condoms?
No. Delay condoms are a separate category of condoms designed to delay ejaculation – as opposed to enhancing sensations.
Delay condoms are not coated with a cooling effect gel, but use natural or synthetic anaesthetics to numb your penis and delay ejaculation.
Natural anaesthetics often include clove oil. Clove oil has a numbing effect on the glans, helping you last longer. These condoms are ideal for men who don't have premature ejaculation problems but who would like to last longer. This is often the case if your partner needs longer and more careful stimulation.
Synthetic anaesthetics include lidocaine and benzocaine. These substances are similar to clover oil in that they have a numbing effect on the penis. However, since these substances are used in healthcare environments for their anaesthetic properties, they have a stronger effect.
Lidocaine condoms use a drop of lidocaine 1%, whereas benzocaine condoms use a drop of benzocaine 5%. For them to be effective, you must massage the anaesthetic drop on the penis head a few minutes before intercourse.
Lidocaine and benzocaine condoms are more suitable for men who struggle with premature ejaculation problems.
What brands make cooling condoms?
With most couples looking for new sensations in the bedroom, cooling condoms are available from the most popular brands, including Pasante, EXS, and Vitalis.
Made of natural rubber latex and have a soft, smooth feel on the inside. On the outside, they present a ribbed pattern positioned to enhance vaginal stimulation for your partner. Even though they are designed for vaginal sex, these condoms also enhance sensations when used for anal sex.
Ideal for men who need a regular size condom and like a snugger fit, they have a nominal width of 52mm and are 190mm long.
The snugger fit has a slight constrictive effect, helping most men delay ejaculation. However, the effect isn't too constrictive, and both partners will be able to reach climax with little to no effort.
More suitable for men who need a regular size condom but who don't like the constrictive effect. They have a nominal width of 54mm and are 194mm long. With a thickness of only 0.062mm, they feel like nothing between you and your partner.
Like Pasante, they are made of natural rubber latex but have a smooth texture on both sides. These condoms are ideal for those who want to try a cooling effect condom but don't like ribbed and dotted condoms.
EXS Cooling condoms are also a perfect choice for those who want to use a vegan condom. Since January 2021, EXS condoms are vegan certified by the Vegan Society.
Designed to enhance sensations and help men delay ejaculation. To do so, these condoms use the cooling effect of the lubricant exclusively. They don't contain clove oil, lidocaine, or benzocaine.
Like the other cooling condoms, Vitalis Delay and Cooling have a regular size and stand in-between Pasante and EXS. They have a nominal width of 53mm and are 180mm long. They are slightly thicker than EXS (0.07mm thick), but they are more suitable for anal sex if you're worried a thinner condom might break.
These aren't exactly cooling condoms, but they still deliver the tingling sensations cooling condoms are famous for. These condoms are an excellent choice for oral sex, but they don't contain any added sugar. In other words, you can safely use them for vaginal and anal sex, too.
Pasante Mint condoms have the same length as Pasante Cooling condoms – 190mm – but they are slightly wider, with a nominal width of 53mm. The brand doesn't say whether they use a natural or artificial flavour for their condoms, but the formula is safe for all kinds of sex.
Apart from Pasante's mint flavoured condoms, the brand also manufactures a mint-flavoured lubricant. This intimate lube delivers the same cooling sensations Pasante Mint condoms are famous for. Thus, if you need a smaller or larger size condom, you could simply add some mint lube to a standard condom to achieve the cooling effect.
What size do cooling condoms have?
All cooling condoms available on the market have a regular size. Regular size is an umbrella term referring to condoms that suit most men. In the UK and Europe, regular size refers to condoms with a nominal width between 52mm and 56mm. Most cooling condoms on the market have a nominal width of 52mm, 53mm, or 54mm.
When choosing the right condoms for you, remember that the condom should be snug enough to stay firm on your penis during intercourse but loose enough to allow for a natural range of movements. Using a slightly snugger condom every now and then won't do you any harm – and is a great option for delaying ejaculation.
However, constantly wearing a small condom could lead to erectile dysfunction and impotence in the long run due to the condom's constrictive nature.
Wearing a too loose condom, on the other hand, is also a poor idea. If the condom is too big, it won't stay firm on your penis, and it could slide off during intercourse. Some men find it more pleasurable to use a loose condom and a drop of lubricant inside the condom for safe oral sex. As long as you or your partner holds the condom firmly at the base of the penis, you shouldn't have any issues with this practice.
However, you should never use a loose condom for vaginal or anal intercourse. Not only will you be exposed to the risk of pregnancy and contracting a sexually transmitted infection if the condom falls off, but in some cases, it could be difficult to get the condom out from your partner's body.
If the condom gets stuck inside the vagina or anus, or if it breaks in there, you might have to have it removed by a doctor.
How to buy cooling condoms online from Condoms.uk?
Buying cooling condoms online is easy. Simply browse our range of cooling condoms and pick the one that fits you best. Open the product page, select the quantity, and add the product to the cart. Then, you can keep browsing and shop for other products or proceed to checkout.
At Condoms.uk, we have your security and safety at heart. We use secure payment methods and don't store your debit or credit card details. In this way, you can rest assured nobody will be able to access your sensitive information.
If you want to make sure you'll never run out of condoms, you can choose to buy through our Subscribe & Save scheme. This option allows you to save up to 15% when buying condoms, lubricants, or sex toys from us.
Once you join the programme, we'll have the condoms delivered based on the timeframes you choose. After the subscription has been renewed at least two times, you can change or cancel it at any time.
Why should I buy from Condoms.uk?
Buying condoms from us gives you the guarantee that you'll get the highest quality, genuine condoms. We only sell branded condoms sourced directly from brands or their official distributors in the UK. All products we stock and sell are marked with the CE and/or BSI Kitemark, these symbols acting as a guarantee for the quality.
Our customers also get free delivery on orders over £25, with standard delivery. Next day delivery is available for a small extra fee, or for free if your order exceeds £60.
Another reason to buy from us is the discreet delivery. We will pack your products in generic packaging that has no brands and no mention whatsoever of our website. With this in mind, you can rest assured that you'll get the highest service standard as well as products with a long shelf life.
So, what are you waiting for? Browse our range of condoms to find the best cooling condoms for you and your beloved one.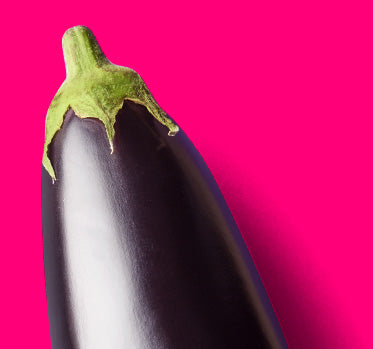 Don't miss out on something big.
Get the latest voucher codes, promotions and product launches straight to your inbox. Subscribe to our email newsletter now:
*By clicking Subscribe, you are agreeing to receive email newsletters from Condoms.uk. Your data will be processed in accordance with our Privacy & Cookie Policy.
Condoms.uk is rated 4.7 stars by uk.trustpilot.com based on 575 reviews
Condoms.uk 2023 All Rights Reserved