Pineapple Condoms
Pineapple condoms are the recipe for an altogether sweeter affair when it comes to sex, especially oral sex. If your partner has had enough of the often unpleasant taste of unflavoured condoms, then opting for a pineapple condom can bring some much-appreciated tastiness back when you are both in the mood for oral sex. With many flavoured condoms available through our online store, you may well find it is pineapple condoms today and another great taste tomorrow! It might not be what scientists had in mind when it comes to getting your five a day, but it is all good fun, right?! Buy pineapple condoms right here at Condoms.uk now.
What are pineapple condoms?
Pineapple condoms are condoms that taste and smell like pineapple. Generally, pineapple condoms are also coloured in yellow – an excellent alternative to banana condoms if you don't really like the banana flavour.
Like most tropical fruit condoms, pineapple condoms have a sweet yet refreshing taste that makes you think of summer and sunshine. The juicy flavour is perfect for holiday fun or those dark days when you want to feel like you're having a good time by the pool.
Pineapple condoms are perfect to use for flavourful oral sex, but also to cover the smell of latex if you or your partner don't like it.
What brands make pineapple condoms?
Tropical flavour condoms aren't easy to come by, but popular condom brand Pasante could satisfy your cravings. Pineapple is one flavour that Pasante includes in its Tropical condoms pack – an assortment of condoms tasting and smelling of tropical fruit, including pineapple, coconut, and mango.
The pineapple condoms from Pasante have a nominal width of 53mm and are 190mm long. They're thin enough to allow for a full range of sensations, whilst strong enough to resist rough sex. Flavoured with natural extracts and containing no added sugars or harmful chemicals, these pineapple condoms are perfect for all kinds of sex. You can use them for safe yet satisfying oral sex (for both partners) or to cover the smell of latex during vaginal or anal intercourse.
Whilst pineapple condoms only come in one size, you can choose from lots of other flavours if you need a smaller or larger size condom. Here are a few of the most popular options:
These condoms have a nominal width of 55mm and are 190mm long. They are made of natural rubber latex and come in various flavours, including banana, bubblegum, strawberry, and mint. If you'd like to settle for only one flavour, Skins also makes chocolate condoms. Something unique about these condoms is that they all have a pleasant vanilla smell and are almost invisible due to the proprietary Invisitex technology – an excellent choice if you want the flavour, but you're not a big fan of coloured condoms.
ON Flavoured Condoms
German brand ON doesn't make pineapple condoms, but if you crave tropical flavours and want a yellow coloured condom, you can opt for the ON Banana. With a nominal width of 54mm and a length of 185mm, they are slightly larger than the pineapple condoms but shorter – a combo some men find more comfortable. Banana condoms aside, ON condoms also come in other flavours, including blueberry and chocolate.
EXS is another brand that impresses with a range of flavoured condoms. At 56mm wide and 194mm long, they suit men who need a slightly larger barrier. These condoms are made of natural rubber latex and boast an anatomical fit. The snugger base keeps the condom firm in its place, whilst the flared head increases comfort and allows you to feel more sensations. You can find these condoms in a mixed flavours pack containing cola, strawberry sundae, bubblegum, and chocolate condoms. Flavoured condoms are also included in the Variety Pack 1, but they aren't available in single flavour packs.
If you normally wear a 53mm condom but would like to try more than one flavour, you can also try the other flavoured condoms from Pasante or opt for Glyde.
All flavoured condoms from Pasante have a nominal width of 53mm and are 190mm long. In addition to the tropical flavours of pineapple, mango, and coconut, you can find them in Blueberry Blast, Chocolate Temptation, and Mint flavours.
Glyde is one of the most popular vegan condom brands. A pioneer in its sector, this is the first company to use plant extracts instead of casein to soften latex. The brand makes flavoured condoms in 53mm size, but they are shorter than Pasante (180mm); thus, some may find them more comfortable.
In this size, you can find blueberry, wildberry, strawberry, vanilla, and cola condoms. They're all made of natural rubber latex and flavoured with natural extracts. No added sugars or glycerine make them perfect for all kinds of sex. If you need a smaller size condom, Glyde Strawberry also come in a 49mm variant.
If you don't care too much about the taste, but want to surprise your partner with coloured condoms, know that the condoms from Glyde come in blue, purple, red, yellow, and black.
What type of lube can I use with pineapple condoms?
Pineapple condoms from Pasante are made of natural rubber latex and are pre-coated with a silicone-based lubricant. If you want to enhance slickness and make them slide easier, you can use them with your favourite water-based, silicone-based, or hybrid lube.
When choosing the lube, keep in mind that not all personal lubricants are safe to use with condoms, even if they are water or silicone-based. Thus, you should always read the label – or simply browse the range of lubricants here at Condoms.uk. To make things easy for you, all personal lubricants we have on stock are safe to use with natural rubber latex condoms, including pineapple condoms.
Are pineapple condoms suitable for oral sex?
Yes. Like all flavoured condoms, pineapple condoms are safe to use for oral sex. Not only are they safe, but this is actually their intended use. Flavoured condoms have a sweet taste and fruity scent that cover the taste and smell of latex. They are more palatable, making protected oral sex more pleasurable for the giver.
If you are now wondering why you should use a flavoured condom – or a condom at all – for oral sex, know that safe sex goes beyond doing everything in your power to avoid a pregnancy. Sexually transmitted infections should also concern you, especially if you're having sex with someone you don't know so well, if you or your partner haven't been tested, and if you're not in an exclusive relationship – meaning that you or your partner also have sex with other people, be it a polyamorous relationship, an open relationship, or cheating.
Some of the infections commonly transmitted through oral sex include gonorrhoea, syphilis, HIV, human papillomavirus (HPV), and chlamydia, but you can also receive or transmit other infections. Some of these conditions don't give you symptoms right away, but some are linked to a higher risk of cancer. HPV, for instance, is linked to a higher risk of throat and oral cancer, among others.
Wearing a condom or using oral dams are the only ways to protect yourself and your partner from potential infections.
If you don't want to use a pineapple condom or flavoured condoms don't come in your size, simply use plain condoms with a flavoured lubricant.
How can I boost the mood in the bedroom with pineapple condoms?
Flavoured condoms are speciality condoms designed to help you boost the mood and increase pleasure. They're ideal for oral sex, but also come in handy when you want to surprise your partner and ward off monotony from your long-term relationship. Here are a few ways to use pineapple condoms:
Use them for flavourful oral sex: The main purpose of flavoured condoms and lubes is that of making oral sex more pleasurable. Pineapple condoms are a sweet treat compared to all other flavours out there, thanks to their sweet yet refreshing taste. Use them to add more fun to your bedroom time during summer or to bring some sunshine into your bedroom on a cold, rainy day.
Use them for vaginal or anal sex: Flavoured condoms were deemed as unsuitable for vaginal and anal sex in the past, but things have changed. Most flavoured condoms on today's market are safe to use for all kinds of sex, and you can rest assured that all condoms we stock here at Condoms.uk are safe for vaginal and anal intercourse, too. If you or your partner don't like the smell of latex, pineapple condoms can make sexy time much more enjoyable.
Use pineapple condoms with a cock ring: Pineapple condoms have a smooth texture, but you can still add more stimulation with a cock ring. There are plenty of options out there, from silicone rings meant to help you delay ejaculation to vibrating rings that can stimulate the clitoris to vibrating cock rings meant to stimulate your partner from the inside, such as the G-Lover ring.
Use pineapple condoms with cooling or warming lube: Cooling and warming lubricants can add new dimension to your sex life. Use cooling lubes for tingling sensations or to delay ejaculation. Cooling lube can also help relax your muscles for easier and less painful anal penetration. Warming lube can boost vaginal and oral sex alike, promoting blood flow and intensifying the sensations you feel. If you've never used cooling or warming lube before, remember to test the sensations on a small area of your skin before using it for penetration.
Use pineapple condoms with a sex toy: Whether you like to use sex toys when you're alone or to add variety to your sex game when you're with your partner, you should know by now that there is a lot of bacteria that can grow on your toys. Cleaning the toys properly and sterilising them is essential, but you can further protect yourself from infections with condoms – simply slip a pineapple condom over your favourite dildo or massager to keep the accessory pristine whilst also enjoying a pleasant scent.
Are pineapple condoms coloured?
Yes, pineapple condoms are coloured in yellow. However, that doesn't mean that all flavoured condoms are coloured. If you'd like to use a flavoured condom but at the same time want to keep your penis looking as natural as possible, Skins Flavoured condoms could be just right. These condoms are almost invisible on the skin, they have a pleasant vanilla scent and come in various juicy flavours.
Where can I buy pineapple condoms?
You can buy pineapple condoms right here at Condoms.uk. We stock a wide range of condoms sourced from trusted brands or their official suppliers in the UK, and ship all orders from our warehouse located within the UK. In the way, we can assure you that your condoms, lubes, and accessories will get to you in the minimum time possible. Here are a few reasons to buy from us:
Free nationwide delivery: All orders of £25 or more benefit from free Royal Mail 48 Tracked delivery. Standard orders will be delivered in about two business days, and we'll send you the tracking code via email so that you can check the progress yourself. If you need your condoms faster, simply order before 5pm from Monday to Friday and opt for next-day delivery at checkout. Next-day delivery is free on orders of £45 or more.
Discreet delivery: At Condoms.uk, we value your privacy. That's why all our orders are delivered in discreet, generic packaging. The envelope or box will contain no mention of Condoms.uk, condoms, lubricants, or accessories.
More than condoms: In addition to pineapple condoms, we stock a wide range of latex and non-latex condoms, personal lubricants, and accessories. Finding everything that you need for a safe and fulfilling sex life has never been easier.
Subscribe & Save: Save up to 15% on your condoms and make sure you never run out of protection with our Subscribe & Save option. Choose Subscribe & Save on the product page, select the quantity, and delivery interval. We'll take care of everything else for you, delivering a new batch of condoms right on time. You can opt out or change the settings after the first two renewals.
With so many advantages, what are you waiting for? Browse our range to find pineapple condoms – or the best flavoured condoms for you – and grab a box right now.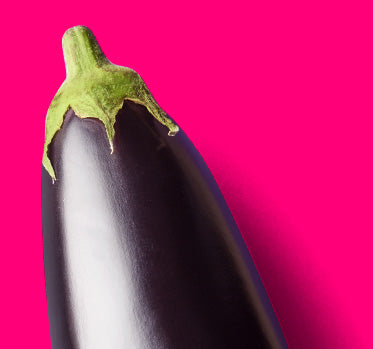 Don't miss out on something big.
Get the latest voucher codes, promotions and product launches straight to your inbox. Subscribe to our email newsletter now:
*By clicking Subscribe, you are agreeing to receive email newsletters from Condoms.uk. Your data will be processed in accordance with our Privacy & Cookie Policy.
Condoms.uk is rated 4.7 stars by uk.trustpilot.com based on 573 reviews
Condoms.uk 2023 All Rights Reserved