Vaginal Lubrication
Smooth operator? Everyone has the right to feel good during sex, so do not let dryness get in the way of you having a great time - every time! Vaginal lubrication is not just there to solve issues. With all sorts of lube varieties available, vaginal lube can bring new sensations down below - from warming to pleasure enhancing. You can easily find your new favourite lube that helps you get the big finish you deserve, right here at Condoms.uk. Why not empower yourself with a new addition to the bedside drawer? Vaginal lubrication is a must grab when things are getting steamy in the bedroom for the perfect night of pleasure.
Why is vaginal lubrication important?
Vaginal lubrication, also known as vaginal wetness, is a natural part of the female's body physiological functioning. The glands in the vaginal walls and cervix produce secretions to protect the genital area from tearing and injuries, but also to keep the vagina clean.
The female body increases the production of secretions when sexual arousal occurs, readying the vagina for penetration – the natural lube makes it easier for the penis to enter the vagina by reducing friction and irritation. Vaginal lubrication may only seem important for enhancing female comfort during sex, but the truth is that it plays an essential role during intercourse for both partners.
The lack of lubrication can also cause tears and lacerations on the penis skin; thus, insufficient vaginal lubrication can make sex painful for both partners.
Because sex and sexual arousal are natural acts – you must have sex to reproduce – vaginal lubrication occurs naturally. Or so it should, because there are many factors that can inhibit the physiological functioning of a woman's body.
Vaginal dryness is the opposite of vaginal lubrication. This condition is more common in women after menopause, but it can affect ladies of all ages. Women suffering from vaginal dryness can feel sexually aroused, but their vagina won't become wet. If this happens, intercourse can be painful.
This is where personal lubricants step in. Lubes can provide the much-needed lubrication and enhance slickness, facilitating penetration and reducing – or even eliminating – pain. In addition to personal lubricants, vaginal moisturisers can also help improve comfort throughout the day and enhance pleasure during intercourse.
What is the role of lubricants?
Personal lubricants have the role to reduce friction during sexual intercourse. They enhance vaginal lubrication, but can also be used to add lubrications in places where it normally lacks – such as the anal area when engaging in anal sex.
Many brands nowadays classify personal lubricants by usage, into vaginal lubricants and anal-specific gels.
Vaginal lubricants can be used to enhance pleasure in those periods of the month when natural lubrication is reduced (like the menstrual cycle, natural lubrication changes throughout the month and is the most abundant near or during ovulation), to combat the symptoms of vaginal dryness, reduce pain during intercourse, and help sperm motility – couples trying to conceive may find that lubricant can aid sperm from reaching the womb.
Personal lube may also help collecting the sperm specimen by masturbation during fertility interventions.
Another type of vaginal lubricants used by women who don't suffer from vaginal dryness are the so-called speciality lubricants. These water based lubricants deliver specific sensations, and can be classified into flavoured lubes, warming and cooling lubes, tingling lubes, and so on. Their role is to add excitement to your sex life with the different sensations they deliver.
Why doesn't my vagina get wet even though I'm aroused?
Many people associate wetness with sexual arousal, and an impressive number of men believe that reduced natural lubrication means that their partner is not interested in them or that they are not good enough in bed. This, however, couldn't be further from the truth.
Whilst the glands inside the vaginal walls and cervix produce more natural lubrication when a woman is sexually aroused, vaginal dryness can prevent a woman from getting wet even if she is sexually aroused.
When suffering from vaginal dryness, the normal functioning of the glands is inhibited. Thus, you may not get wet even if you want to have sex – and it has nothing to do with the attraction you feel for your partner or their skills in bed.
Vaginal dryness is generally associated with menopause. However, all women can experience it at any point in life for a variety of reasons. Here are some of the most common causes:
Improper hygiene: Using perfumed soaps, washes, or douches around and inside your vagina can cause vaginal dryness.
Hormonal changes: Menopause, breastfeeding, pregnancy, taking contraceptive pills, or having your womb or ovaries removed (hysterectomy).
Cancer treatments: Chemotherapy can cause vaginal dryness, among other symptoms.
Underlying conditions: Some diseases, including diabetes and Sjögren's syndrome, are associated with vaginal dryness.
Depression: Antidepressants as well as depression itself can prevent your vagina from lubricating itself. Excessive stress can also be a condition.
Rigorous exercise: Athletes are more likely to suffer from vaginal dryness compared to women who don't overwork their bodies.
Bad habits: Cigarette smoking, excessive alcohol consumption, and an improper diet can trigger hormonal changes which can lead to vaginal dryness.
Symptoms include:
A burning sensation or itchiness around and inside the vagina
Soreness
Pain during sexual intercourse
A loss of interest in sex (often driven by the associated pain)
Light bleeding during or after intercourse
Vaginal stinging
Reoccurring urinary tract infections or urinary tract infections that don't go away
How to treat vaginal dryness symptoms?
The easiest way to treat vaginal dryness is with vaginal lubricants and moisturisers. Vaginal lubricants and moisturisers designed to treat this condition are water-based and have a slightly acidic pH that helps restore the delicate balance of your private area. Not only will these products add moisture where it is needed, but they can also help prevent urinary tract infections by changing the pH of the vagina and vulva. 
If you are wondering which are the best lubricants for menopause, technically, all water-based lubes are suitable to use to treat the symptoms and relieve vaginal dryness. However, you should avoid any products that contain fragrances, artificial colours, or herbal extracts that could irritate the skin (for example, mint lube could do more damage than good when used by people suffering from vaginal dryness).
It is also essential to check all products you normally use for your intimate hygiene. Only use hypoallergenic soaps or washes that don't contain perfumes or irritating substances. They should have a neutral pH (slightly acidic) and, ideally, moisturising ingredients.
In some cases, a healthcare provider may prescribe oestrogen therapy in the form of a pill, patch, ring, or cream.
Are condoms safe to use if I have vaginal dryness?
Yes, you can use condoms if you have vaginal dryness. However, you should choose condoms coated with water-based lube and also add plenty of additional lubricant.
Silicone-coated lubes are much more popular, but the silicone ingredient can irritate your vagina. You could still give them a try, but remember to add plenty of additional lube. Here are some of the best lubricants to use if you have vaginal dryness:
One of the most popular brands of condoms and lubes, Durex addresses people with vaginal dryness, sensitive skin and allergies with its Naturals range. The Intimate Gel Pure boasts a 100% natural formulation, so you can expect no pesky chemicals or harmful additives and preservatives.
This intimate lube has a friendly pH and a gentle formula with no added fragrances or colours. You can also use it for moisturising the vagina when you're not having sex. This product is compatible to use with natural rubber latex and polyisoprene condoms.
Although it doesn't boast the natural formula of Durex Naturals, Durex Feel is another excellent choice. This lube is clear, odourless, and tasteless, and is compatible with all condoms, sex toys, and accessories.
Mates Aqua Aloe Sensitive Gel Lubricant
Similar to Durex Naturals, the Mates Aqua Aloe lube is suitable to use with all types of condoms and for all kinds of sex. It has a pH-neutral formula and a thicker consistency – just a few drops go a long way.
Coming in a convenient squeeze tube, it is very easy to apply. It is safe to ingest, but it is odourless and tasteless. You can expect a faint herbal scent given by the aloe, as well as a fresh sensation after application.
Like Durex, this personal lubricant is also suitable to use as a vaginal moisturiser and is a good lubricant for menopause to enhance sexual pleasure for both partners.
With a delicate formula, this water-based lube is perfect for combating the symptoms of vaginal dryness. Its silky texture reduces irritation and increases slickness, making sex much more pleasurable. Not only does it help you combat vaginal dryness, but it also contains natural extracts that are beneficial against HPV. Vaginal sex aside, this lube is also an excellent choice for anal intercourse.
This neutral lube boasts a delicate, vegan-friendly formula. A thicker consistency allows you to reduce the number of applications, but you can still expect a gentle effect on the skin. The product is smooth and silky, compatible with all condoms and accessories. Vaginal sex aside, you can also use it to add moisture to your anal area.
Perhaps the most popular brand of non-latex condoms, SKYN understands sensitives like no other brand. All their products are designed for people with allergies to latex. Thus, the Aqua Feel lube is safe to use with polyisoprene and other latex free condoms. That said, this water-based lubricant is compatible with natural rubber latex condoms, too, and has a very gentle formula. Enriched with aloe vera extract, it is very moisturising and delicate on the skin. Like most aloe vera lubes, it has only natural ingredients and a neutral pH. This lube feels silky smooth.
What is the difference between lube and vaginal moisturiser?
The main difference between lube and vaginal moisturiser is that the latter is designed to be used on a day-by-day basis, whereas lube is more of a "one-off" type of product designed to use during sex. Although both are water-based, vaginal moisturiser is thicker than lube and lasts longer. The consistency of vaginal moisturisers is similar to that of body lotions and creams, but they are specifically formulated to apply on the vulva and inside the vagina.
Some vaginal moisturisers can be used as lubricants during sex. Likewise, some lubes are thick and moisturising enough to use on a day-by-day basis instead of a moisturiser. Some of the lubes that can double as both include Durex Naturals Intimate Pure Gel, Mates Aqua Aloe Sensitive, and SKYN Aqua Feel.
However, if you have severe symptoms, such as severe itchiness or soreness on a day-to-day basis, it is recommended to use a specific vaginal moisturiser to ease the symptoms and restore the natural vaginal lubrication levels.
Can I use vaginal moisturiser with condoms?
Most vaginal moisturisers are water-based and contain no harsh ingredients, so you may be able to use a moisturiser with condoms. However, you should always read the label to make sure the products are compatible. If in doubt, the best thing to do is to invest in a quality water-based lube to use during foreplay and intercourse – all water-based lubes you can find here at Condoms.uk are safe to use with condoms.
Where can I buy lube and vaginal moisturiser?
You can buy water-based lube and vaginal moisturisers right here at Condoms.uk. We stock a wide range of lubes from trusted brands, including Durex, Mates, SKYN, and EXS, some of which are suitable to use as both lube and moisturiser. Simply browse our range to find the best vaginal lubricant for you.
Buying from us comes with lots of advantages. Not only will you be able to choose the intimate products you need in the privacy of your home, but you'll also get discreet delivery on all orders. If you spend £25 or more, we'll even deliver your products for free.
Ordering from us is easy. Add the products to the cart and proceed to checkout. Select your preferred delivery and pay using your card or PayPal. That's it – your lube, condoms and accessories will get to you in about two working days.
At Condoms.uk, we only sell genuine products from trusted brands, so you can buy from us in all confidence.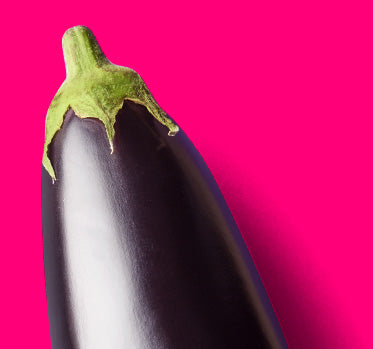 Don't miss out on something big.
Get the latest voucher codes, promotions and product launches straight to your inbox. Subscribe to our email newsletter now:
*By clicking Subscribe, you are agreeing to receive email newsletters from Condoms.uk. Your data will be processed in accordance with our Privacy & Cookie Policy.
Condoms.uk is rated 4.7 stars by uk.trustpilot.com based on 575 reviews
Condoms.uk 2023 All Rights Reserved