Vibrators
Set sail for an adventure in self-discovery, empowering all to experience the pleasure you want and deserve with a little help from a vibrator. Available in many shapes and sizes, there is a vibrator out there for everyone! Whether you want a little extra something to look forward to before bedtime - or maybe you just want to take yourself and your partner's pleasure to a whole new level in the bedroom, there is a wide range of vibrators out there waiting to be discovered. From being discreet enough to fit into a handbag, to sharing the love with a cock ring, vibrators can really hit the (G) spot when it comes to adding immense pleasure in the bedroom.
What are the different types of vibrators?
Vibrators, also called massagers, are the most popular types of sex toys in the women realm. People with a vulva love them for more reasons than one. These versatile accessories are easy to use for solo play but transform into trustworthy allies during foreplay. You can even use them to enhance pleasure during intercourse.
Some vibrators are also suitable for men. Gents can use them to massage their penises and increase pleasure during masturbation, to stimulate the prostate during intercourse, or, when using a vibrating cock ring, to stimulate the partner whilst delaying ejaculation.
That said, vibrators can be classified into external and internal.
External vibrators
External vibrators are typically used to stimulate the clitoris, labia, perineum, or the penis. Here are a few options you can choose from:
Palm vibrators: Shaped like a leaf, these vibrators are designed for people with a vulva and are meant to stimulate the labia and clit at the same time. They coupe the intimate areas and can be held in place with your hand or fitted inside a panty. Some palm vibrators have a control panel integrated onto the toy, whilst others also feature remote controls. Some have only one vibration level whilst others allow you to switch between various types of vibration and intensity levels.
Wand vibrators: One of the most popular sex toys, wand vibrators are versatile enough for male and female use. They consist of a long handle and mushroom shaped head which delivers a higher intensity of vibrations compared to most massagers. You can use them for clit, penile, or perineum stimulation. Apart from genital stimulation, wand vibrators are perfect to use for a more gratifying full-body massage.
Bullet vibrators: Smaller than the wands, these are usually pocket-sized vibrators designed for clitoral stimulation (you can also find some pocket-sized wand vibrators that are fully functional). These vibrators are easy to keep in a purse and take with you anywhere. Options include silicone and metal accessories.
Panty vibrators: Essentially bullet vibrators placed inside a pouch on the panty, these vibrators are ideal for solo play or foreplay. You can control them via a remote control, and the toy is typically silent and discreet, allowing you to use it anywhere, at home or even at work.
Vibrating penis ring: Another common type of external vibrators, vibrating cock rings stimulate the clit (or perineum) and the penis whilst also helping men maintain an ejaculation for longer. There are various types you can choose from.
Jewellery vibrators: These discreet accessories double as jewellery and are designed to stimulate the clitoris. Designs vary from pendants to rings. What they have in common is the fashionable design that looks nothing like a sex toy. Typically, these vibrators are operated via a remote control, but some also have discreet buttons that allow you to turn them on and off and even rotate between functions if they have multiple vibration modes.
Internal vibrators
This type of vibrators is designed to enhance vaginal or anal stimulation. Most models are designed with women in mind, but they can also provide satisfying prostate massages. Options include:
Rabbit vibrators: The most common type, these vibrators are designed for double pleasure. They can provide shallow or deep penetration, depending on their length, whilst the outside head stimulates the clitoris. Most rabbit vibrators have different buttons for the "rabbit" head and the dildo part, allowing you to set different types of vibrations and intensity levels on each component. These toys are perfect for self-stimulation and solo play.
Egg vibrators: Larger and rounder than bullet vibrators, these vibrators are designed to be introduced inside the vagina and stimulate the sensitive zones on your walls. They are not safe to use anally. Whilst egg vibrators are essentially internal vibrators, some women also enjoy using them for clitoral stimulation.
G-spot vibrators: This category includes a variety of short vibrators designed for shallow penetration and G-Lover style vibrating cock rings. No matter which type you use, these toys are ergonomically designed to enhance G-spot stimulation.
A-spot vibrators: The A-spot is another sensitive spot inside the vagina, but it is deeper located compared to the G-spot. The vibrators designed to stimulate this erogenous zone are longer, but their shape can vary from slim to chunky.
Prostate massagers: Another category that includes a variety of toys. Prostate massagers include G-lover style rings or dildo-like vibrators designed to reach the P-spot and intensify male orgasm.
Anal vibrators: This category includes vibrating anal plugs, vibrating anal beads, as well as anal wands made of various materials. These vibrators can be used for solo play, to enhance satisfaction during vaginal intercourse, or to prepare yourself for anal penetration.
Are vibrators and massagers the same thing?
Most people use vibrator and massager terms interchangeably, but the devices are slightly different. The vibrators category comprises all sex toys that vibrate. Massagers are those toys used to perform a massage on one or more areas of your body.
For instance, wand vibrators are also massagers. You can use them to massage and stimulate your clitoris or perineum, but they can also be used to perform a full body massage or stimulate other erogenous zones on your body.
Bullet vibrators can also be considered massagers. You can use them to stimulate your clit, but also to massage your nipples or other sensitive areas. Bullet massagers can also be used for shallow penetration, to tease the vaginal or anal entrance.
Likewise, rabbit vibrators can also be called massagers. However, they do not strictly massage but rather stimulate you internally and externally at the same time. Likewise, vibrating cock rings and jewellery aren't exactly massagers, even if you can use them to massage different areas on your body.
How to use vibrators to enhance sex?
There are various ways to use vibrators for sex. Here are a few tips:
Use vibrators to explore your sexuality: The best thing about sex toys is that you can use them to find out what you like and what you'd want to explore with your partner. Buy different types of vibrators to see what you like most. For instance, you can use a bullet vibrator such as SKYN Thrill or Durex Intense Delight to stimulate your clitoris but also to find out if you like those sensations on your breasts or other areas of your body. If you're curious about public sex but don't want to expose yourself too much, a vibrating panty can help you satisfy yourself wherever you are.
Use vibrating toys for submission play: Many women fantasise about Dom/sub role play, but you don't have to go into hard-core BDSM to experience it (unless you want to). A vibrating panty with remote control can give your partner enough control over your satisfaction and orgasms, and could be a nice way to experiment whether the whole submission thing is for you.
Use vibrators for anal sex: If you're new to anal sex and would like to experiment before getting to penile penetration, get a bullet vibrator and use it to stimulate the area around your anus. Apply a generous amount of lube and gently push the toy into your back hole to relax your muscles and prepare yourself for penetration.
Use vibrators with textured condoms: Condoms are designed for safe sex, but you can also use them to enhance pleasure. If you're tired of the smooth, silky feel most vibrators have, slip a ribbed and dotted condom over the toy and use it to increase vaginal pleasure.
Use a G-Lover ring to stimulate your partner: G-Lover rings should be placed on a penis, but if your straight partner is curious about prostate stimulation, you can slip the ring on two fingers, cover it with a condom, and insert it into your partner's anus. You can use this method to enhance stimulation during fellatio, for example. Just make sure to use plenty of lube and hold the condom firm in place to prevent it from slipping off inside your partner.
Use a rabbit vibrator to experience double penetration: You don't need a threesome if you're curious about double penetration. Simply let your partner penetrate you anally and use a rabbit vibrator to stimulate your vagina and clit at the same time. You'll achieve the desired sensation of fullness and can explore all sides of your sexuality.
Can I use my vibrator with silicone-based lube?
You can use a vibrator with silicone-based lube as long as the vibrator is not made of silicone. The main issue with silicone lubes and silicone vibrators is that the two types of silicone can react. The reaction will not affect your skin – at least, it normally doesn't have any effect on your skin – but it can damage the toy.
Considering that silicone toys are expensive, seeing it swelling or noticing that the silicone layer peels off can be annoying.
If you really want to use silicone lube with your silicone toy (perhaps because you don't have another type of lube at hand), do a patch test before applying the lube on the entire surface of the toy. Most reactions will occur almost instantly. However, we recommend leaving the toy with the lubricant on it for at least a few hours. If you notice any physical changes, such as swelling or the silicone layer peeling off, or if you notice any unusual smell, you shouldn't use the toy with silicone lubricant.
Although most reactions won't affect you, know that the chemicals released can cause irritation and rashes if they happen inside your body.
Are vibrators safe?
Yes, vibrators are safe to use as long as you use them as directed. Always read the product label before using any type of sex toy. You should only use the toy with the type of personal lubricant specified on the label. Avoid using the toy in water unless it is specifically labelled as water-resistant or waterproof.
Another thing to pay attention to is sanitation. You must clean the toy with sex toy cleaner, sanitising wipes or water and a mild soap after each use. Always sanitise the toy if other people are using it, including your partner, even if you've both been tested. Use different vibrators for vaginal and anal play, or use condoms to prevent bacteria transferring between the anus and the vagina (always change the condom when switching from anal to vaginal penetration).
Last but not least, make sure that the vibrators you use are manufactured by trusted brands. To make things easy, here at Condoms.uk we only sell genuine toys sourced directly from brands or their official suppliers in the UK.
Where can I buy vibrators and accessories?
You can buy vibrators and accessories right here at Condoms.uk. We stock a range of sex toys sourced directly from brands, and buying from us comes with advantages:
Genuine toys only from trusted brands: At Condoms.uk, we only sell genuine vibrators by trusted brands. All products in our shop carry the European CE mark or British BSI Kitemark, which means they have met or exceed the required safety standards.
Much more than vibrators: At Condoms.uk, we stock a wide range of vibrators, personal lubricants, condoms, and accessories. There is no reason to keep scouring the web aimlessly. You can find all the products you need for a fulfilling and satisfying sex life in one place.
Discreet delivery: We know you don't want the whole neighbourhood to know what you've ordered. Things could get even more awkward if you want to have the parcel delivered to your workplace. That's why we'll deliver everything in generic, non-branded packaging. The envelopes and cardboard boxes we use make no reference to vibrators, condoms, or lube. You won't even find our website's name on the label. The only thing written on each package is your delivery address and a generic, P.O. Box return address.
Free Royal Mail delivery: At Condoms.uk, we strive to bring you the best sexual health products at the best prices, and that means very cheap or free delivery. Spend £25 or more to unlock free nationwide delivery. Delivery fees are as low as £2.99 if you spend less than that. Could it get even better? Yes. You can benefit from free next-day delivery if you spend £50 or more.
So, what are you waiting for? Browse our range of accessories to find the best vibrators for you right now.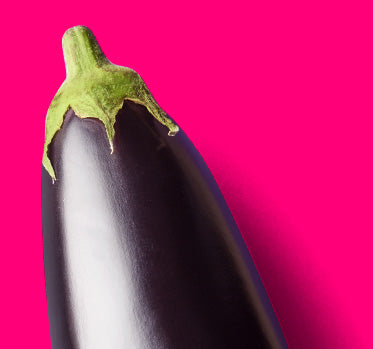 Don't miss out on something big.
Get the latest voucher codes, promotions and product launches straight to your inbox. Subscribe to our email newsletter now:
*By clicking Subscribe, you are agreeing to receive email newsletters from Condoms.uk. Your data will be processed in accordance with our Privacy & Cookie Policy.
Condoms.uk is rated 4.7 stars by uk.trustpilot.com based on 575 reviews
Condoms.uk 2023 All Rights Reserved