Aloe Vera Lube
Known for its calming and soothing properties, Aloe Vera has been used by people all over the world for thousands of years. We all know that plants are powerful things, providing us with oxygen, food, and medicine - so it comes as no surprise that incorporating Aloe Vera into lube offers certain benefits. Aloe Vera lube not only provides a pleasant scent, but all the soothing sensations you need to ensure you have the best chance of having sex that really hits the spot. With a silky and cooling texture, Aloe Vera lube is a handy tool for both vaginal and anal sex. Aloe Vera lube ensures your partner has a smoother and more pleasurable time when you are getting it on! What more could you possibly ask for?
What is aloe vera lube?
Aloe vera lube is personal lubricant enriched with aloe vera extract. This type of lube adds hydration and reduces irritation. Therefore, aloe vera based lube is perfect for people with sensitive skin or allergies. Because aloe vera is rich in water, all personal lubes containing this ingredient are water-based, natural lubricants.
You can use this type of lubricant to reduce friction with all condoms and sex toys, including natural rubber latex and polyisoprene condoms, as well as silicone sex toys and accessories.
What is so special about aloe vera lube?
If you haven't exactly kept up with the health products trend, aloe vera lube may sound as foreign as kale and quinoa into your diet – you might have heard of it, but have no idea what the hype is about. In a nutshell, aloe vera is a miracle plant that's made its way into the skincare, cosmetics, and healthcare industries a long while ago.
The plant has been used as a supplement for ages, it cures sunburn, rashes, irritation, and you can even find it in ointments and creams designed for people with psoriasis. If it is good enough to relieve the symptoms of an autoimmune disease, it is quite clear to understand that it's good enough to keep your privates wet and happy during horizontal play between the sheets.
In the recent years, in fact, a handful of sexual health brands have discovered that personal lubricants containing aloe vera are cleaner than most other options on the market. When used as a base, aloe vera cuts the need for preservatives and chemical additives, these products being ideal for people with sensitive skin – or those who don't feel comfortable putting lots of chemicals into their bodies.
But aloe vera lube has another huge advantage. Compared to traditional water-based lube, aloe vera lube is more viscous, its properties mimicking those of silicone lubricants. Needless to say that they are very effective, require fewer applications, and last longer than standard water-based lubricant.
Aloe vera also has a soothing effect on the skin. Personal lubricant containing aloe vera is more suitable to use for rough or anal sex, as well as at any moment when you feel a little sore down there but still want to have fun between the sheets.
Is aloe vera lube a good vaginal moisturiser?
Whilst aloe vera lube isn't a vaginal moisturiser in the true meaning of the word, it is an excellent substitute. The plant's restorative qualities and soothing, gel-like texture make it a great choice for reducing the symptoms of vaginal dryness and find comfort throughout the day and during intercourse.
Vaginal dryness is a condition that affects most women sooner or later in their lifetime. It is more frequent after menopause, due to the decrease in oestrogen levels, but women can experience it at any age. Causes include hormonal imbalances or hormonal contraception. Vaginal dryness can also occur during the least fertile days of the menstrual cycle.
The lack of natural lubrication doesn't only impact on the quality of sex – a dry vagina is often synonymous with painful sex, and not only for the lady involved – but it can cause discomfort throughout the day. This is where vaginal moisturisers step in.
These products are not lubricants, but remedies designed to provide relief from soreness and irritation. They can also be used instead of a personal lubricant when having sex – their formula is thicker and lasts longer than a standard water-based lube.
Considering that aloe vera lubricant is also thicker than most water-based lubes and that it lasts longer, you can use aloe vera lube as a vaginal moisturiser whenever you want to combat its symptoms, regardless of the moment of the day and even in the absence of sexual activity.
Is aloe vera lube safe for people with allergies?
Aloe vera lube often has a natural formula, so most people assume it is safe for people with allergies. In most cases, this assumption is true. A wide range of lubricants containing aloe vera have a hypoallergenic formula. However, this isn't always true.
Some aloe vera lubes contain alcohols, which could irritate the skin. As a general rule, know that personal lube is supposed to get you wet, not make you feel itchy. If you feel itchiness, soreness, or observe that your skin gets red or that you get any hives or rashes from the lube you're using, it means that you are allergic to some of the ingredients in that lube.
Even all-natural formulas can trigger allergic reactions in sensitive people, so you should always do a patch test before applying the lube all over your privates.
Patch tests are easy to do. Simply apply a drop or two of lube on your forearm and rub the product onto your skin. Redness and itchiness will appear within minutes if you're allergic to any of the ingredients in the lube.
Also keep in mind that the skin on your private parts is more sensitive than the skin on your forearm. Thus, you should stop using the lube and wash off any residues with abundant water if you notice any unwanted reactions.
Generally speaking, most aloe vera lubes are hypoallergenic and safe to use by anyone. Another great advantage of using aloe vera lube is that it is sugar free, while many other lubes contain sugars that can cause yeast infections.
What brands make aloe vera lube?
There are many brands that make aloe vera lube, most of which are new brands focused on the manufacturing of natural skincare and sexual health products.
However, here at Condoms.uk, we know how important it is to buy condoms and lubricants from brands that are established and that you trust. That's why we stock a range of aloe vera lubricants from mainstream brands that have made a name for themselves in the industry.
All aloe vera lubes that we stock are safe to use for all kinds of sex, are suitable for people with allergies or sensitive skin, and you can use them with all kinds of lubes. Without further ado, here are a few of the most popular aloe vera lubes you can find in our store.
One of the most popular brands of condoms and lubes, Durex addresses people with sensitive skin and allergies with its Naturals range. The Intimate Gel Pure boasts a 100% natural formulation, so you can expect no pesky chemicals or harmful additives and preservatives.
This intimate Durex aloe vera lube has a friendly pH and a gentle formula with no added fragrances or colours. The scent is fresh and very pleasant, and all ingredients are food-grade – meaning that you can use this lube for oral sex.
It goes without saying that you can also use it for vaginal and anal sex, as well as moisturising the vagina and combating the symptoms of vaginal dryness. Similar to Durex's 2-in-1 massage gels, this personal lube is not suitable to use with polyurethane condoms, but it is compatible with natural rubber latex and polyisoprene barriers.
Mates Aqua Aloe Sensitive Gel Lubricant
Similar to Durex Naturals, the Mates Aqua Aloe lube is suitable for people with sensitive skin and allergies. This aloe vera lube is suitable to use with all types of condoms and for all kinds of sex. It has a pH-neutral formula and a thicker consistency – just a few drops go a long way.
Coming in a convenient squeeze tube, it is very easy to apply. It is safe to ingest, but it is odourless and tasteless. You can expect a faint herbal scent given by the aloe, as well as a fresh sensation after application. Like Durex, this personal lubricant is also suitable to use as a vaginal moisturiser.
Perhaps the most popular brand of non-latex condoms, SKYN understands sensitives and allergies like no other brand on this list. All their products are designed for people with allergies to latex. Thus, the Aqua Feel lube is safe to use with polyisoprene and other latex free condoms.
That said, this water-based lubricant is compatible with natural rubber latex condoms, too, and has a very gentle formula. Enriched with aloe vera extract, it is very moisturising and delicate on the skin. Like most aloe vera lubes, it has only natural ingredients and a neutral pH.
This lube feels silky smooth on the skin and is perfect to use for all types of sex. Like all the other water-based lubes on this list, it is also compatible with all types of sex toys.
Designed for anal sex, this anal ease lubricant is the only aloe vera lube in our store that doesn't have an exclusively natural formula. That doesn't mean it's less good than the other options.
On the contrary, the carefully selected ingredients ensure higher slickness and more glide when using this product – just what you need for satisfying anal sex. Suitable for those who haven't tried anal sex before, the lube has a soothing formula and lasts for a long time.
A neutral pH also makes it suitable to use for anal sex, but keep in mind that its antibacterial agents could irritate the vagina if you have sensitive skin. That said, the product is paraben-free, vegan friendly, and compatible with all condoms and sex toys.
Is aloe vera lube flavoured?
No, aloe vera lube is not flavoured. Some of the lubes in this category may have a slight herbal taste given by the aloe content. However, aloe vera is generally tasteless, meaning that the lube will most likely taste like water.
Aloe vera lubes aren't coloured and scented either. They may have a fresh smell, once again, courtesy to the aloe vera in their composition. However, none have added fragrances to keep them as hypoallergenic as possible. Despite their lack of taste and scent, all aloe vera lubes are made with food-grade ingredients that are safe to ingest in small quantities.
Can I use aloe vera lube for oral sex?
Yes. As mentioned above, all aloe vera lubes are made with food-grade ingredients that are safe to ingest in small quantities. In other words, you can use them to enhance pleasure during oral sex. Here are a few ways:
Add a few drops of lube inside the condom: Wearing a condom during oral sex may cut off sensations, but the barrier is the only way to protect yourself from sexually transmitted infections. Adding a drop or two of aloe vera lube inside the condom increases glide and makes the experience more pleasurable.
Add a few drops of lube on the clit to enhance sensations: Like a condom, an oral dam can cut off sensations during oral sex. Add a few drops of lube between the clitoris and the latex sheet to enhance sensations. You can also add a few drops of lube to make oral sex more pleasurable when the partner is going down on you without a barrier.
Lubricate the condom exterior: Some people find the texture of latex annoying when performing oral sex on a condom. Lubricating the condom exterior may help reduce the nasty sensation. To enhance oral sex even more, you can use a flavoured condom.
Can I use aloe vera lube for anal sex?
Yes, aloe vera lube isn't only safe to use for anal sex, but it may increase pleasure compared to all other lubes. The soothing effect of aloe vera combined with its moisturising properties can make the whole experience more pleasurable for anal sex newbies.
Where can I buy aloe vera lube?
You can buy aloe vera lube right here at Condoms.uk. We stock a wide range of aloe vera lubricants from trusted brands, alongside various types of condoms and accessories. Simply browse our range to find the best aloe vera lube for you, add it to the cart and proceed to checkout.
You'll get free delivery if you spend £25 or more (delivery charges start as low as £2.99 if you don't want to spend that much), and we'll ship your products to your doorsteps in discreet, non-branded packaging.
With hundreds of products on stock and next-day delivery options available, rest assured you'll get everything you need to boost your bedroom game in the minimum possible time.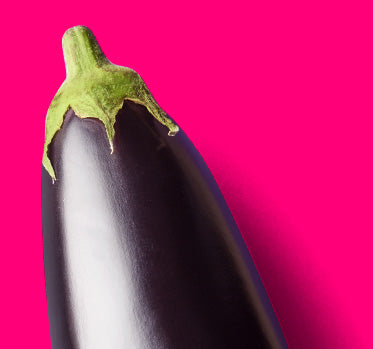 Don't miss out on something big.
Get the latest voucher codes, promotions and product launches straight to your inbox. Subscribe to our email newsletter now:
*By clicking Subscribe, you are agreeing to receive email newsletters from Condoms.uk. Your data will be processed in accordance with our Privacy & Cookie Policy.
Condoms.uk is rated 4.7 stars by uk.trustpilot.com based on 573 reviews
Condoms.uk 2023 All Rights Reserved