Blueberry Condoms
From the one of the healthiest snacks to the more indulgent muffins, blueberries regularly show up in our fruit intake. Most people will be all too familiar with the fact that regular condoms do not really hit the mark when it comes to either smell or taste. If oral sex is your thing, why not try something new in the bedroom - perhaps some blueberry condoms? If you are looking for something fruity, then blueberry condoms are the perfect companion for a night of tantalising oral sex. With a vast array of flavours available here on our website, you are certain to find a flavour you love. You'll also notice we stock a far greater selection of flavoured condoms than your local pharmacy or shop. So why look anywhere else for blueberry condoms?
What are blueberry condoms?
Blueberry condoms are condoms that taste and smell like blueberries. To achieve this, condom brands use either natural or artificial flavours. Besides flavour, most blueberry brands are also coloured in blue or purple.
Like most coloured condoms and flavoured condoms, blueberry flavoured condoms give you a way to spice up bedroom time and add some extra excitement. They are ideal for tastier oral sex, but you can also use them for role play and other purposes.
What can I use blueberry condoms for?
Blueberry condoms, like most types of flavoured condoms, are designed for safe oral sex. You should avoid using them for vaginal intercourse unless their label says they are safe for the purpose. The reason is that most flavoured condoms contain sugar. Sugar can change the vaginal pH and promote yeast infections.
Are blueberry condoms the same as wildberry condoms?
No, although they are both a purple condom colour, blueberry and wildberry are two separate condom flavours. However, considering that the wildberry flavoured is a mix of blueberry, blackberry, raspberry, strawberry, and other berries, you could use them interchangeably if you want a condom with a refreshing flavour and aroma.
What brands make blueberry condoms?
While most condom brands make flavoured condoms, the blueberry variety is not that easy to come by. At the moment, there are two brands that hold the reigns of the blueberry condoms world here in the UK: Glyde and Pasante.
Available in packs of 10 or 100 condoms. The brand is one of the most famous manufacturers of vegan condoms, famous worldwide for the quality of its sheaths. Glyde Blueberry condoms are made of smooth natural latex and suit most men who need a regular size condom.
They have a nominal width of 53mm and are 180mm long. With a thickness of only 0.062mm, they allow for natural sensations and feel almost like skin on skin.
Glyde condoms are not only vegan; they are also flavoured with organic, non-GMO, food-grade fruit extracts. They don't contain any added sugar, chemicals, or artificial flavours. Thus, you can use them safely for all kinds of sex, including vaginal and anal intercourse.
Thanks to this characteristic, Glyde Blueberry condoms are ideal for those who can't stand the smell of latex and look for a flavoured condom they can use from start to finish. Furthermore, Glyde condoms are certified ethical and vegan by the Vegan Society – they contain no animal derived ingredients and are completely cruelty-free.
These condoms have the same nominal width as Glyde Blueberry (53mm) but are slightly longer. They have a length of 190mm and a thickness of 0.07mm. The extra thickness makes them more resistant and, thus, more suitable for anal sex.
Like Glyde condoms, Pasante Blueberry Blast are made of natural rubber latex. These condoms contain no animal-derived ingredients; however, the manufacturer doesn't specify if it uses natural or artificial flavours.
Regardless of the flavour's origin, the sure thing is that these condoms are made with food-grade ingredients. They are safe to use for oral sex, as well as vaginal and anal intercourse.
Both Pasante and Glyde blueberry condoms are coloured in purple, although Glyde has a slightly bluish hue.
What are flavoured condoms made of?
Most flavoured condoms currently on the market are made of natural rubber latex. Companies use either natural fruit extracts or artificial flavours.
No matter what they use, all flavoured condoms – like all flavoured lubes – contain food-grade ingredients that are safe to ingest in small doses. In other words, you can use all flavoured condoms for oral sex.
What can I do if I'm allergic to latex?
Latex allergies may pose a real threat to your pleasure if you like flavoured condoms but you or your partner is allergic to latex. There is an easy way out, though. You can use your regular non-latex condoms coated with a few drops of your favourite flavoured lube.
The only thing to keep in mind is that blueberry flavoured lubricants are even harder to come by than blueberry flavoured condoms. You can typically choose from the following options:
Strawberry
Cherry
Peach
Chocolate
Mint
Are flavoured condoms safe to use?
Yes, flavoured condoms are safe to use for their intended purpose. The main difference between flavoured and non-flavoured condoms is the coating – non-flavoured condoms are coated with non-flavoured lubricant, whereas the flavoured ones get their taste and aroma from a thin layer of flavoured lubricant.
However, flavoured condoms are made from the same material (usually natural rubber latex) as non-flavoured condoms. They are also manufactured using the same technique, and provide the same degree of protection as non-flavoured condoms.
We should mention, though, that not all flavoured condoms are safe to use for vaginal intercourse.
Some companies use artificial flavours that contain sugar or artificial sweeteners. Other companies add sugar or sweetener to the natural fruit flavours to enhance the lube's taste.
These sugars not only alter the vaginal pH, but vaginal yeasts (fungi that live inside the vagina) thrive in sugar-rich environments. Thus, using flavoured condoms that contain sugar for vaginal sex may lead to yeast infections.
That said, flavoured condoms still do an excellent job protecting you and your partner from sexually transmitted infections and pregnancy.
Since STDs can be transmitted through oral sex, too, you should consider using condoms when practising it. In fact, flavoured condoms were invented for that. Their main purpose is to make oral sex more enjoyable as well as safer for everyone involved.
If you're now wondering what to use when performing cunnilingus on your partner, know that you can enhance safety and increase pleasure with flavoured dental dams.
Are all blueberry condoms coloured?
Not necessarily. However, all blueberry condoms you can buy on Condoms.uk are coloured. Glyde Blueberry condoms have a bluish-purple shade. They are ideal for enhancing foreplay while reminding of the true blueberry colour. However, they are transparent, making it easy to see all veins and details of the penis.
Pasante Blueberry Blast is purple in colour. Like Glyde, these condoms are transparent, making it a cinch to see all details of the glans.
If you like flavoured condoms but are not a big fan of colours, you can simply add a few drops of flavoured lubricant to the non-flavoured condoms of your choice.
How can I find blueberry condoms in my size?
The first step to finding blueberry condoms in your size starts with measuring your penis and finding out what condom size you need.
There are various ways to achieve this, but the easier is with a string and ruler. Here's how to do it.
Gather all necessary tools and materials. You'll need a piece of string, a ruler or measuring tape, and a pen.
Wrap the string around the thickest part of your erect penis – this is normally around the middle of the glans. Measure when your penis is fully erect to prevent errors. Wearing a smaller or larger condom can result in condom breakage and can have negative effects on your sexual health.
Mark the spot where the string meets with the pen or a marker.
Use the ruler to measure the distance. This is your penis girth.
Divide your penis girth by 3.14 to obtain the width. This is the ideal condom width you should wear. Because most condoms have standard sizes, simply buy the one that is the closest to the number you obtained. For instance, if your size is 51mm, you can use a 52mm condom without issues. Likewise, you can use a 49mm condom if your size is 50mm.
When measuring your penis, remember that the width is the most important number. You can also measure your penis length if you want to, but know that most brands make their condoms longer than necessary. Don't worry about this. As long as the width is right, the extra length will unlikely bother you – in most cases, you won't even be able to notice it.
The importance of finding the right size condom
Most brands manufacture flavoured condoms in a regular size. A regular size means a universal size that fits most men. The actual dimensions vary from country to country or from region to region (the average penis size is different in different parts of the world). In the UK and Europe, the regular condom size varies from 52mm to 56mm, with most brands making their regular condoms of either 52mm, 53mm, or 54mm.
If you normally wear a smaller or bigger size, it is recommended to use condoms in your size and flavour them with a water- or silicone-based intimate lubricant.
Wearing a too small or too big condom may reduce protection. In the first case, the condom could break due to pressure or friction. A too small condom also constricts blood flow and could lead to erectile dysfunction in the long run.
A too big condom could simply slide off during intercourse and may reduce sensations – however, you can use a looser condom for oral sex as long as your partner is careful enough to prevent it from sliding off. Holding the condom fixed at the base of the penis with your hand could prevent it from falling.
Blueberry condom alternatives
Blueberry condoms are only one type of flavoured condoms. Whether you're not able to find them in your size or you're simply wondering what alternatives you have, here are some of the most popular flavoured options you can consider.
How to buy blueberry condoms from Condoms.uk?
Buying blueberry condoms from Condoms.uk is as easy as pie. All you have to do is browse our range of condoms and pick your favourite ones. From the product page, add the desired quantity to your cart and proceed to checkout.
Pay using your preferred method; you'll receive a purchase confirmation once the transaction is complete and we'll proceed to send you your products.
At Condoms.uk, we offer free delivery on all orders above £25. All condoms sold on our website are sourced directly from brands or their official suppliers in the UK, so you can rest assured all condoms and intimate products you buy from us are genuine and safe to use.
If you wish to subscribe to regular condom deliveries, all you have to do is select this option during checkout. When you subscribe to our service, you'll be charged to first order amount, and then we'll charge your card automatically for every renewal. Our Subscribe & Save service allows you to save up to 15%.
The subscription comes with a minimum term of two renewals. After this time, you can change or cancel your subscription at any time. You can find out more about this option here.
Do you offer discreet delivery?
At Condoms.uk, we know that there is hardly something more embarrassing than a nosey neighbour mending in your business. The same goes for room-mates, siblings, and parents.
That's why we ship all orders in discreet packaging. Our generic packaging has no brands or labels, so you can rest assured nobody will now what's in the box until you open it.
Even our address label only contains a PO Box return address, with no brand name. In other words, you can receive your order anywhere, including your work, home, or any other address where you wish to receive mail.
With this in mind, all you have to do is browse our range of flavoured condoms, pick the best condoms for you, and place your order.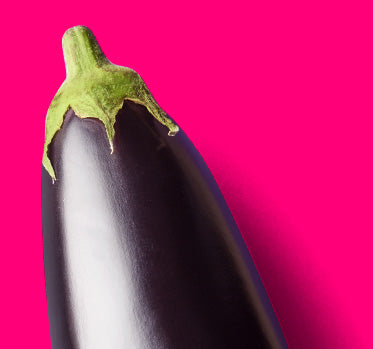 Don't miss out on something big.
Get the latest voucher codes, promotions and product launches straight to your inbox. Subscribe to our email newsletter now:
*By clicking Subscribe, you are agreeing to receive email newsletters from Condoms.uk. Your data will be processed in accordance with our Privacy & Cookie Policy.
Condoms.uk is rated 4.7 stars by uk.trustpilot.com based on 575 reviews
Condoms.uk 2023 All Rights Reserved