Coloured Condoms
Looking for coloured condoms? We've got you covered! Here at Condoms.uk we stock a range of the very best coloured condoms by EXS, Durex, Glyde, Pasante and many more top brands. We've got coloured condoms in an impressive range of sizes and flavours, so what are you waiting for? Browse and buy coloured condoms right here, right now.
No more boring anything; let that be your motto, especially when it comes to condoms. Coloured condoms are a great way to spice up your sex life and add fun. Whether you want coloured condoms for protection, novelty or just because they look cool, coloured condoms can offer something a little different from the standard options.
What are Coloured Condoms?
Coloured condoms are exactly what they sound like - coloured versions of regular latex condoms. They come in an array of colours ranging from bright pink to glow-in-the-dark green, so there's something for everyone.
These coloured condoms typically have all the same features as traditional latex condoms; they're still safe and effective. The main difference between coloured and non-coloured varieties is that coloured ones have been tinted with food colouring.
How are Coloured Condoms Different to Regular Condoms?
Unlike coloured condoms, regular condoms use a single colour of latex, usually clear or white. Coloured condoms also often have fun designs, shapes, and patterns printed onto them. You can get anything from polka dots to stripes, so the only limit is your imagination.
Some coloured condoms have an added scent or flavour; some popular choices include strawberry and mint-flavoured varieties. Of course, coloured condoms still offer the same protection as standard ones – they look different, but that's the point.
Why Choose Colourful Condoms?
Colourful condoms provide an opportunity to make sex more fun and enjoyable for both partners. They're perfect for adding a bit of excitement to the bedroom (or the kitchen, come to that) and can make it easier for couples to talk about protection. Colourful condoms are also great if you want to make condoms an integral part of your sex life - coloured condoms are definitely more visually appealing than standard varieties..
Are Colourful Condoms Better Than Regular Condoms?
Regarding safety, colourful condoms are no better or worse than regular ones. All coloured condoms are tested for strength before they reach the shops, so you can be sure that any coloured condom will provide adequate protection against sexually transmitted infections (STIs) and pregnancy.
However, if you have allergies or sensitivities, coloured condoms may not be suitable; some people find that latex-based products irritate. If you're unsure or want to be extra careful, then it's best to check with your doctor before using coloured condoms.
Who Buys Coloured Condoms?
Coloured condoms are popular amongst people of all ages and genders. Young people often use coloured condoms for novelty purposes - they can help to make safe sex more interesting and give something back to their partners in the form of a fun surprise.
Think blue Monday (not so blue now), Pink Wednesday (that's not a thing - until today), Purple Sunday... well, you get the idea.
People who have been together for longer also buy coloured condoms, which can add excitement to their relationships. In short, coloured condoms appeal to everyone; no matter what age you are, coloured condoms can make protection more fun.
Why Should I Buy Coloured Condoms?
Coloured condoms are a great way to make protection more fun and enjoyable for both partners. They can also help couples talk about safe sex more relaxed, as coloured condoms present an opportunity to laugh and be playful.
Coloured condoms come in various shapes and styles, so you're sure to find something that fits your needs - from polka dots to glow-in-the-dark varieties.
Glow-in-the-dark condoms are particularly hilarious; hours of fun (with the best will in the world and a liberal helping of delay spray, minutes, not hours). We will let your imagination do the rest.
Maybe you want to surprise your partner with condoms in their favourite colour or want to coordinate your condom colour with some colourful accessories? Adding some bright colours to your sexual activities can help to build a more relaxing mood and boost sexual bonding. 
Novelty condoms can help break any awkwardness leading up to sex and glow in the dark condoms might provide some help with navigation when the lights are off!
With a huge choice of different condoms, you will have practically every colour of the rainbow to choose from. So, why not brighten up your sex life and increase the fun, while ensuring you are using high quality condoms to help protect from pregnancy and sexually transmitted infections?
Are Coloured Condoms Always Flavoured?
No, coloured condoms don't always have flavour or scent added. Some coloured condom brands offer flavoured varieties; these typically include strawberry and mint flavours.
However, if you want coloured condoms with no flavour added, there are plenty of options to choose from.
Can I Buy Coloured Condoms That Don't Have a Flavour?
Yes, you can buy coloured condoms with no flavour added. Most coloured condom brands offer flavoured and unflavoured varieties; the choice is yours.
EXS Black Latex Condoms - think Batman; these black-coloured condoms are a great choice for dress-up play to add some spice to the everyday.
Imagine the joy Bubblegum-flavoured, pink condoms can bring to a dull Saturday night in Cleethorpes or Staines (nothing against those places, well, nothing against Cleethorpes anyway). Mix and match, we say.
Who Makes Coloured Condoms?
Most well-known brands make coloured condoms, but we sell only the best from manufacturers such as Durex, Adore, EXS, Fair Squared, Glyde, Hanx, Playboy, Pasante, Skins, Mates and Mister Size. So, whatever coloured condom you're after, we've got something for everyone.
So why not spice up your bedroom with coloured condoms? Whether it's for novelty or protection purposes, coloured condoms are sure to add some fun and enjoyment to your sexual adventures! Just make sure to use them safely, and never forget that regular testing is also essential when it comes to safe sex.
You'll be relieved to learn that every order on our website includes discrete delivery if you worry about being embarrassed or judged when you purchase condoms from your local shop or chemist.
We also provide discrete billing for all orders, regardless of how you want to pay. Additionally, when you spend £25 or more with us, you receive FREE Royal Mail Tracked 48 delivery on every order. Our shipping fees start at just £2.99 if you buy less than £25 - so shop in confidence, knowing your business remains private.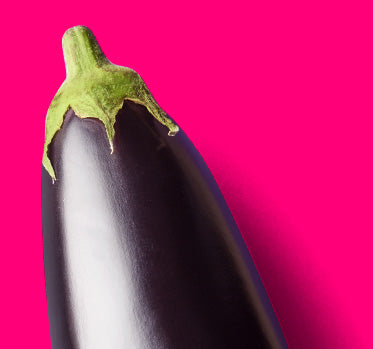 Don't miss out on something big.
Get the latest voucher codes, promotions and product launches straight to your inbox. Subscribe to our email newsletter now:
*By clicking Subscribe, you are agreeing to receive email newsletters from Condoms.uk. Your data will be processed in accordance with our Privacy & Cookie Policy.
Condoms.uk is rated 4.7 stars by uk.trustpilot.com based on 575 reviews
Condoms.uk 2023 All Rights Reserved