Cola Condoms
Imagine taking everybody's favourite soft drink and working that flavour into your time between the sheets! Well wonder no more as cola condoms are a thing - and they make the perfect accessory to get your partner licking their lips in delight. If you or your partner are fed up with the same old tasteless condoms when performing safe oral sex, then why not sweeten things up a bit with the classic taste of cola condoms? Do not forget that it is not just the taste which makes a pleasant change, the pleasant aromas of cola are sure to delight your partner as you get down to it. Make oral sex tasty again with cola condoms that will leave your partner wanting more!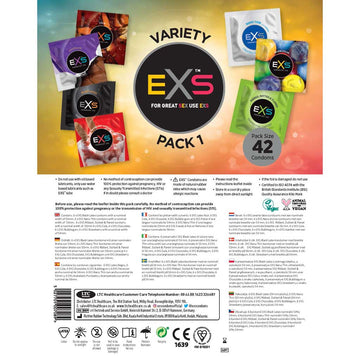 What are cola condoms?
Cola condoms are flavoured condoms that taste and smell like cola. Most brands also colour their flavoured condoms, and most cola flavoured condoms are either black or dark brown.
Like all flavoured condoms, cola flavoured are an excellent choice for boosting intercourse and making safe oral sex more enjoyable for your partner. As you can expect, cola condoms can also be used for vaginal and anal sex, too – although you shouldn't exaggerate using flavoured condoms for vaginal intercourse due to reasons we'll highlight below.
Cola condoms are available in different sizes and from different brands, so finding one suitable for you shouldn't be too hard.
Are cola condoms vegan?
We can't say all cola condoms are vegan – numerous non-vegan condom brands across the world make cola flavoured condoms. However, the two major brands that sell cola condoms in the UK are known for their vegan-friendly products. At the moment, you can choose from Glyde and EXS.
Both Glyde and EXS manufacture exclusively vegan condoms and intimate lubricants, alongside an array of sex toys.
What cola non-latex condoms can I use?
Finding flavoured non-latex condoms is near impossible and currently, there are no cola non-latex condoms on the market. However, this doesn't mean you have to give up your dream of flavouring foreplay. All you have to do is pair a flavoured lube with the latex-free condoms you use normally.
Although cola lube is as rare as cola-flavoured, non-latex condoms, you can still pick from a variety of tasty alternatives. Some of the most popular options include:
Cherry
Strawberry
Mint
Peach
Chocolate
What brands make cola flavoured condoms?
On the UK market, there are two brands that propose cola condoms, Glyde and EXS. Let's check out their offering to see which is best for you.
Glyde Cola Condoms
Glyde is the first vegan condoms manufacturer in the world. The brand is famous for its high-quality condoms suitable for all types of sex. Glyde's condoms have an average thickness (0.062mm) but are so smooth that they enhance sensations effortlessly and deliver a skin-on-skin feel.
The brand's cola condoms have a dark brown/black colour and come in regular size. They have a nominal width of 53mm and are 180mm long.
The Australian company manufactures all its condoms from ultra-smooth, natural rubber latex using a patented double-dipping technology. This method enhances the condom's strength, allowing for a natural range of movement without risk of breakage.
Glyde cola condoms are made from all-natural materials, including natural liquorice flavour – in fact, these condoms were originally called liquorice condoms. Glyde Cola Condoms are available in 10 and 100-condom packs.
EXS Cola Condoms
EXS is another brand that manufactures vegan cola condoms. EXS is one of LTC Healthcare's brands, the #1 condom supplier for the NHS and other sexual health and family planning clinics across the UK, since 1990.
EXS Cola condoms aren't available on their own, but they are included in the brand's Mixed Flavoured and Variety Pack 1 options.
The Mixed Flavoured pack contains an assortment of 12 flavoured condoms including bubble gum, strawberry, chocolate, and cola. The Variety Pack 1 comprises 42 condoms, including six condoms of each of the flavours mentioned above as well as the brand's black condoms, Nano thin condoms, and ribbed, dotted and flared condoms.
No matter which pack you decide to go for, the cola condoms have a nominal width of 56mm and are 194mm long. They're slightly thicker than Glyde – 0.069mm – but more suitable for men with more generous dimensions.
How to choose the right cola condoms?
The first step to choosing the right cola condoms for you is figuring out your size. Cola condoms are only available in regular sizes. However, since no standard determines the "regular" size, this number may be different from one brand to another.
This is the case with cola condoms, too. Glyde condoms have a nominal width of 53mm and are suitable for most men. If you'd like a looser fit or if you need a bigger condom, EXS can suit men who need a 56mm wide condom.
To find out your size, you can use our online tool or measure the size of your penis following the easy steps below:
Gather the necessary materials: a piece of string, a ruler, and a marker.
To measure your girth, wrap the string around the thickest part of your erect penis. Use the marker to mark the spot where the string meets.
Use the ruler to measure the distance, then divide the number by 3.14 – the resulted number is the condom width you should buy.
When assessing the right condom size, remember that most brands make the condoms longer than necessary. The extra length won't bother you in the slightest (you won't be able to feel it), so you should focus more on getting the right width. A condom that is too snug might break while a loose one can slide off during intercourse.
What can I do if I can't find cola condoms in my size?
If you can't find cola condoms in your size, the only thing you can do is to buy a pack of regular, unflavoured condoms in your size and pair them with a flavoured lubricant. While finding a cola flavoured intimate lube is challenging, there are many other flavours you can pick from. At Condoms.uk, we stock many flavoured lube options and all you have to do is to browse our range to find the flavour you like best.
Are liquorice condoms and cola condoms the same?
It depends. Some brands, such as Glyde, use natural liquorice extract to flavour their cola condoms. In fact, these condoms were originally called liquorice flavoured condoms. Considering that their taste and scent is very similar to the popular fizzy drink, the company changed their name to appeal to more users.
Are cola condoms the same as black condoms?
Not necessarily. Cola condoms are usually black, because most brands that manufacture cola flavoured condoms also colour them in black or dark brown. However, not all black condoms are flavoured. Likewise, brands may also decide to use cola flavour for colourless condoms.
If you want to spice up your sex life with black flavoured condoms that taste like cola, you should read the product label to make sure the specific brand meets your needs.
Another thing to keep in mind is that most chocolate-flavoured condoms are also black; thus, if you want to use black flavoured condoms but don't specifically want a cola condom, know that chocolate condoms could be an excellent substitute.
What brands make chocolate condoms?
Chocolate is a more popular flavour for condoms and intimate lubricants; thus, more brands use it for their products. A few of the best brands manufacturing chocolate condoms include:
Durex
Pasante
ON
Vitalis
EXS
You can find a wide range of chocolate and cola condoms right here on Condoms.uk. Browse our range to find the right option for you.
Are cola condoms safe to use?
Yes. Flavoured condoms are as safe to use as standard condoms. However, it should be said that using cola condoms – or any other flavoured condoms – during vaginal intercourse could have adverse effects.
In fact, flavoured condoms are actually designed to be used for oral sex. The flavours purpose is to cover the taste and odour of latex, considering that many people dislike it. That said, you should avoid using flavoured condoms for vaginal sex unless expressly specified on the packet.
The reason is that most brands use glycerine or other sugars in the coating to change the natural latex flavour. These sugars can contribute to a vaginal yeast infection which, if left untreated, can lead to serious health issues.
Cola condoms aside, you should keep in mind that flavoured lubricants can also increase the risk of vaginal yeast infection. Thus, if the product is only deemed as safe for oral sex, you should avoid using it for vaginal or anal intercourse.
Are cola condoms edible?
No. Cola condoms are not edible. Like most condoms on the market, cola flavoured condoms are made of natural rubber latex, a material that you shouldn't ingest. However, the lubricant coating the condoms is edible, and cola flavoured condoms are safe to use for oral sex.
Why should I use condoms for oral sex?
Even though the risk of contracting sexually transmitted infections is lower through oral than vaginal or anal sex, it can still happen. Using a condom for fellatio (mouth to penis) or dental dam for cunnilingus and analingus (mouth to vagina or mouth to anus) is the only way to protect yourself and your partner from any potential risk of disease.
Some of the most commonly passed infections through oral sex include:
Gonorrhoea
Syphilis
Genital herpes
Chlamydia
Other infections that are passed less commonly but that can still occur include hepatitis A, B, and C, genital warts (HPV), pubic lice, and even HIV.
Using a condom for oral sex is the same as using it for vaginal or anal intercourse. You should pick a condom of your regular size – by using a too small or too large condom you not only risk that it will break or slide off during sex, but you may also reduce the amount of sensations you feel. In fact, using the wrong size condom is the main reason some men complain about "not feeling" their partner.
How to buy cola condoms from Condoms.uk?
At Condoms.uk, we strive to stock a wide variety of condoms, including a selection of cola condoms. To buy, simply browse our range to find your favourite brand and condom size. Once you have, select the pack size and add your item to the cart.
Checking out when you finish shopping is as easy as it gets. Simply fill in the delivery address and pay with your preferred method.
Shopping from us comes with free, discreet delivery on orders of £25 or more. Our discreet packaging isn't branded at all, so you can rest assured your nosey neighbours or roommates will never know what's in your parcel.
Can I subscribe to regular delivery from Condoms.uk?
Yes. You can make sure that you'll never run out of condoms and save up to 15% signing up to our Subscribe & Save plan.
To subscribe to regular deliveries, all you have to do is choose the subscription option on the product page. We can deliver condoms, intimate lubricants, and your favourite accessories directly to your doorsteps regularly.
Once you've added the subscription option to your cart, proceed to checkout and pay for your first order. We'll dispatch it within one working day, then make sure the next order will arrive to you on time, based on the renewal period selected.
Managing your subscription is easy and you can cancel at any time after a minimum of two renewals have occurred. You can visit this page to find out more information about our subscription plan.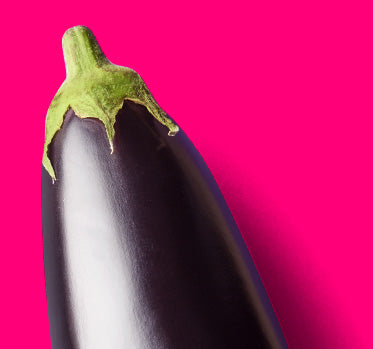 Don't miss out on something big.
Get the latest voucher codes, promotions and product launches straight to your inbox. Subscribe to our email newsletter now:
*By clicking Subscribe, you are agreeing to receive email newsletters from Condoms.uk. Your data will be processed in accordance with our Privacy & Cookie Policy.
Condoms.uk is rated 4.7 stars by uk.trustpilot.com based on 575 reviews
Condoms.uk 2023 All Rights Reserved