Delay Condoms
Delay condoms provide the superpower-like effect of allowing you to last longer in bed, for both you and your partner's pleasure! It is completely natural that we sometimes don't perform quite as we would like between the sheets, this could be due to (the almost ironic) anxieties around not lasting exceptionally long -or sometimes we are just a little too into something. While it is nothing to be ashamed of, delay condoms can ensure that you go the whole 9 yards thanks to clever gels on the inside of the condom. These gels work to temporarily numb the nerve endings in the penis, so you can keep going for longer. Achieve longer lasting pleasure, shop from our wide range of delay condoms now!
What are delay condoms?
Delay condoms are condoms designed to delay ejaculation. Primarily created for people with premature ejaculation issues, they often prove to be a good ally for men who suffer from no dysfunctions but who simply want to last longer.

As such, delay condoms or climax condoms are useful in cases when your partner has difficulties in reaching orgasm during intercourse, helping you maintain an erection and stimulate her for longer. To do that, most delay condoms contain a numbing agent, either natural (usually clove oil) or a synthetic anaesthetic.
What are climax delay condoms?
Climax delay condoms are a sort of hybrid condoms that combine the advantages of delay condoms with those of ribbed and dotted condoms.

These climax control condoms are often used by couples who want to reach climax together – the condoms stimulate the vaginal walls and G-spot whilst also helping the man maintain his erection long enough to reach orgasm together with his partner.

This is why these types of condoms are often referred to as mutual climax condoms, as they are designed to help partners climax at the same time.

One of the brands that make climax delay condoms is Durex, but you can really use any type of ribbed and dotted condoms and pair them with delay spray or delay wipes to achieve the same effect.
How to use delay condoms?
Cooling effect delay condoms should be used as regular condoms. Simply roll the condom all the way to the base of your penis, paying attention to roll it the right side up.
If you are using lidocaine or benzocaine delay condoms, you should roll the condom on your erect penis and slightly massage the anaesthetic onto your penis head. These condoms usually contain one or two drops of anaesthetic placed inside the condom teat, so rubbing the condom on the penis head after you've rolled it on should do the trick.
Wait for around 5 minutes before intercourse. This amount of time is necessary for the anaesthetic to take effect; otherwise, if you suffer from premature ejaculation, you may come before the active agent can numb your glans and thus, making the condom ineffective.
Apart from this difference, use delay condoms as you'd use any other condom, following the manufacturer's instructions and making sure you're holding the condom firmly onto the penis base when you're withdrawing to prevent it from sliding off.
What are the best delay condoms?
As mentioned above, there are several types of delay condoms on the market. Let's have a look at some of the favourites.
| Product | Numbing agent | Shape | Texture | Width | Length | Material |
| --- | --- | --- | --- | --- | --- | --- |
| EXS Cooling | Cooling effect gel | Anatomical | Smooth | 54mm | 194mm | Latex |
| Vitalis Delay and Cooling | Cooling effect gel | Straight | Smooth | 53mm | 180mm | Latex |
| Pasante Cooling | Cooling effect gel | Straight | Ribbed | 52mm | 190mm | Latex |
| Pasante Infinity | Lidocaine 1% | Straight | Smooth | 53mm | 190mm | Latex |
| EXS Delay Endurance | Lidocaine 1% | Straight | Smooth | 53mm | 192mm | Latex |
| Durex Mutual Climax | Benzocaine 5% | Anatomical | Ribbed and dotted | 56mm | 195mm | Latex |
| Durex Extended Pleasure | Benzocaine 5% | Anatomical | Smooth | 56mm | 195mm | Latex |
Do delay condoms really work?
Delay condoms are designed specifically for helping men delay ejaculation, and they really work. However, the extent of their effect may vary from man to man, especially if you're using cooling effect condoms.
Lidocaine and benzocaine work in the same way, but there are slight differences that may determine you to choose one over the other. The main difference is the strength, with Lidocaine being a stronger anaesthetic than benzocaine. Due to the different concentrations used when making condoms, both types of delay condoms have similar numbing effects.

However, you may find that you prefer one type of product over the other. As a general consensus, Lidocaine has a stronger numbing effect despite its lower concentration.
The only way to tell which condom is the best delay condom for you is to try out several types and see which suits you best.
What types of condoms can delay ejaculation?
There are several types of condoms that can help you delay ejaculation, and you should choose the most appropriate one based on your circumstances.
Cooling effect condoms: These are typically generic, plain condoms coated with a layer of cooling effect lubricant. They don't contain any numbing agents, but the cooling effect gel has a slight numbing effect on the glans, reducing the sensations felt during intercourse. Through the cooling effect, these condoms help delay ejaculation naturally in men who don't suffer from premature ejaculation or other erectile dysfunctions. Cooling effect condoms are suitable for healthy couples who want to engage in longer lovemaking sessions.


Natural delay condoms: Designed for men with mild erectile dysfunction or men whose partner needs longer stimulation, these condoms use a natural numbing agent that delays ejaculation without the need for an anaesthetic. The numbing agent is often clove oil, although different brands may use different ingredients. Natural delay condoms and cooling effect condoms are usually unsuitable for those with premature ejaculation issues.


Lidocaine or benzocaine condoms: Containing a synthetic anaesthetic, these condoms have a stronger numbing effect on the penis. They are ideal for men who can't maintain an erection long enough to stimulate their partner and are the best choice for treating the symptoms of premature ejaculation without taking special medication. Lidocaine and benzocaine condoms are readily available on the market and don't require a medical prescription. Thus, they are also an excellent choice for those who are too embarrassed to raise the issue with their doctor.


Climax delay condoms: As mentioned above, these condoms are designed for couples who want to reach orgasm together. They usually contain either Lidocaine or benzocaine, so these condoms are suitable to use by everyone, including men who want to treat the symptoms of premature ejaculation.
A word on using smaller size condoms
Premature ejaculation is a frequent problem, but not one that is frequently addressed. In a study conducted in the UK and several other European countries, researchers found that most men suffering from premature ejaculation couldn't last for longer than around 5 minutes and a half – which is hardly enough for stimulating most women.
Since most men turn to the internet to look for solutions to this rather embarrassing problem, it is easy to stumble upon suggestions like using smaller (and constrictive) condoms to reduce sensitivity and delay ejaculation. As tempting as it may seem, though, you should never use a smaller condom. There are several issues with using smaller condoms:
They could make your problem worse: Smaller condoms delay ejaculation by constricting blood flow at the base of your penis. The snugger fit also reduces sensations, but they mainly work due to the condom's rim constrictive effect. More often than not, they work like a charm in delaying ejaculation.
However, the reduced blood flow is often responsible for erectile dysfunction. So, instead of helping you with your problem, they could actually turn a small problem into a bigger one.


They could break: Trying to fit something big into something small isn't a good idea. Condoms are made from flexible and elastic materials designed to withstand harsh use, but they can only stretch up to a point. Past that point, they'll break or burst.
There is no issue if it breaks whilst you're rolling it on your shaft – you can bin the condom and use a new one. However, if it breaks during intercourse, it leaves both you and your partner exposed to the risk of sexually transmitted infections. Because premature ejaculation doesn't mean you can't have babies, a condom breaking during intercourse may also lead to unwanted pregnancy, even if you have not ejaculated yet.
Likewise, larger condoms may help some men maintain an erection for longer. Whilst they won't constrict, the loose fit and unnecessary material between the penis and your partner's channel may reduce the amount of sensations perceived, and thus delaying ejaculation.
However, we wouldn't recommend using a larger condom either because they could slip off during intercourse and leave you unprotected.
Do delay condoms have side effects?
Due to the negligible quantity of anaesthetic used in Lidocaine or benzocaine condom, delay condoms rarely have side effects. However, they may cause irritation or rashes if you are allergic to synthetic anaesthetics.
Delay condoms have no side effects on your partner because the numbing agent is only placed inside the condom, and thus, it will not come in contact with your partner's skin.
The only way the numbing agent can come in contact with your partner's skin is if you rolled on the condom inside out or if the condom breaks during intercourse. For these reasons, it is essential to roll on the condom correctly and use the right size condom.
I am allergic to latex. What delay condoms are right for me?
Unfortunately, there are no latex-free delay condoms available on the market. However, you can still enjoy the same delaying effect if you use delay wipes or delay spray. Some of the best alternatives to delay condoms include:
A natural effect delaying spray containing clove oil as a numbing agent. Simply apply one or two sprays on your erect penis around 10 minutes before intercourse, then roll on a smooth or ribbed and dotted condom.
Like the Delay Spray, EXS Delay Wipes use clove oil as a numbing agent. Simply rub your penis head with the wipe for 3-5 minutes for the best effect. It is recommended to use the wipe around 10 minutes before intercourse, then use your favourite condom.
Besides these natural products, there are numerous condom-friendly gels containing either lidocaine or benzocaine, or you could pair a non-latex condom with a cooling effect lubricant to achieve the same effect as you would from cooling effect condoms.
You should also use non-latex condoms and an alternative delay product if your partner is allergic to latex or if you didn't find the right size condom.
What can happen if my partner is allergic to latex and I use latex condoms?
Latex sensitivity or allergy is a rare condition, but it can be life-threatening in its most severe form. People are rarely born with a latex allergy, but the condition may develop due to prolonged exposure to the allergen.
For this reason, latex allergy is more frequent in healthcare workers as well as people who come in contact with latex frequently (including latex gloves, latex apparel, or exposure to latex due to your profession). Some people may not be aware that they are allergic to latex and may only observe symptoms whilst using a latex condom.
Mild latex allergy symptoms include rashes or irritation in areas that have been touched by the condom (your penis or your partner's vaginal or anal area, depending on the type of sex you had). If latex exposure isn't interrupted (by switching to latex-free condoms and stop using other latex products), these symptoms can evolve and lead to hives and irritation in areas that haven't been exposed to latex, runny nose, watery eyes, sore throat, and congestion.
In its most severe form, a latex allergy can manifest with breathing and swallowing difficulties. Oedema may also form in the face and throat area, and sometimes, the person with latex allergy may go into anaphylactic shock, which is a severe, life-threatening systemic condition.
Latex allergy symptoms are often milder in men using condoms than in women, mainly because the vaginal lining absorbs the allergy-causing proteins much faster than the skin on the penis. Latex allergy-causing proteins are also absorbed faster by the anal and rectum lining.
For these reasons, you should never use a latex condom if your partner is allergic to latex. Luckily, there is a wide range of non-latex condoms available on the market, and you can always use delay spray or wipes to increase endurance and delay ejaculation.
Where to buy delay condoms?
You can buy delay condoms right here at Condoms.uk. Our range of products contains a variety of textured and non-textured delay condoms, from cooling effect condoms to condoms containing Lidocaine or benzocaine.
We also have a range of delay sprays and delay wipes you can use with your favourite condoms or suitable to use with non-latex condoms.
We only sell genuine products marked with the CE and BSI Kitemarks, and all orders are delivered in discreet packaging, so you can rest assured we protect your safety and privacy. Browse our range now.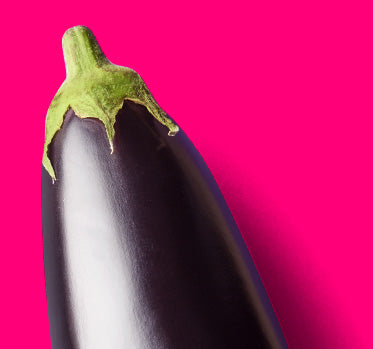 Don't miss out on something big.
Get the latest voucher codes, promotions and product launches straight to your inbox. Subscribe to our email newsletter now:
*By clicking Subscribe, you are agreeing to receive email newsletters from Condoms.uk. Your data will be processed in accordance with our Privacy & Cookie Policy.
Condoms.uk is rated 4.7 stars by uk.trustpilot.com based on 575 reviews
Condoms.uk 2023 All Rights Reserved