Mint Condoms
Tantalise those tastebuds with something far more appetising than any regular latex condom! Mint condoms leave a fresh, minty mouthful for ultimate enjoyment. Mint condoms - as well as other flavoured condom varieties - can really help when it comes to oral sex, leaving a pleasant taste without any nastiness or strong odours. Explore a complete range of condom flavours across our site, so if mint condoms do not get you drooling, then there are many other flavours available for your enjoyment. Mint condoms can also come with a cool tingling sensation, helping your partner to experience sex in a whole new way. Mix things up, ditch the old boring condoms and try out a new flavour today thanks to our great selection of mint condoms!
What are mint condoms?
Mint condoms are condoms that taste and smell like mint. The fresh flavour and scent make these condoms an excellent choice for pleasurable, invigorating oral sex, but mint condoms can serve much more than that. Mint can be a sensory delight for your entire sexual experience.
Whenever you want extra sensations, mint condoms can give you a bonus jolt of pleasure with their tingling sensations.
Are mint condoms the same as cooling condoms?
Just like spearmint bubblegum, mint condoms feel fresh on the skin. Some may describe the sensation as cooling, others as tingling. Some people even claim that mint condoms have a warming effect once the first cool burst fades. However, mint condoms are not the same as cooling condoms.
Cooling condoms are not necessarily flavoured. This type of condom is coated in a cooling effect lubricant. The lubricant can be added on one or both sides of the condom – a cooling condom can serve multiple purposes, depending on which side is lubricated with the cooling effect product.
If the cooling effect lube is only applied on the outside of the condom, you can use them to enhance pleasure for your partner. The cooling sensation delivers the popular tingling sensations during vaginal intercourse, leading to a faster climax. At the same time, the cooling effect has a slight numbing effect on the anus area, making penetrative anal sex more enjoyable for the receiver.
If the condom is coated with a cooling effect lube on both sides, it will also have a slight numbing effect on your penis. These condoms are an excellent choice if you want to delay ejaculation naturally – Vitalis Delay and Cooling condoms are a fine example of cooling condoms coated on both sides.
Some condoms are only coated with a cooling lubricant on the inside; you can use them to delay ejaculation naturally without bothering your partner with the cooling or tingling sensation – not everybody likes it.
Mint condoms have similar effects, but they are also flavoured and scented. Not all mint condoms can be used for vaginal and anal sex. If the condoms contain added sugars, they are suitable to use only for oral sex.
Do mint condoms deliver tingling sensations?
Yes, mint condoms deliver the same tingling sensations you'd expect from a cooling condom. Fresh and invigorating, mint condoms are an excellent choice whenever you want to add spice to your overall sex life.
Can I use mint condoms for vaginal or anal sex?
You can use mint condoms for vaginal and anal sex as long as the condoms contain no added sugar. Most brands nowadays avoid adding sugar or sweetener to their flavoured lubricants and condoms because those sugars are a source of nutrients for yeasts and bacteria inside the vagina.
If you introduce sugar inside the vagina, it may cause a yeast or bacterial infection. Both conditions are relatively easy to treat, but the process may take some time. Yeast infections, in particular, can spread from one partner to another and can be quite difficult to get rid of – it goes without saying that you won't be able to enjoy sex during this time.
In rare cases, both yeast and bacterial infections can spread throughout your body and become life-threatening. For this reason, you should only use condoms and intimate lubricants that are marked as safe for vaginal sex.
Durex Tingle Me condoms, for instance, are an excellent choice for all kinds of sex. These condoms are coated with mint flavoured lubricant on both condom sides. They help you delay ejaculation whilst enhancing sensations for your partner, and they contain no added sugars.
What brands make mint condoms?
Here at Condoms.uk, we stock and sell a wide range of flavoured condoms, including mint flavoured options.
These peppermint flavoured condoms are super fun to use for all types of sex. They are made of natural rubber latex and are transparent. Like all Skins condoms, Skins Mint features the Invisitex technology that makes the condoms almost invisible on the skin. However, you won't have to worry about safety thanks to the material strength. Suitable for men who need a condom on the larger side, they have a nominal width of 55mm and are 190mm long. A peculiar characteristic is their scent – these condoms don't smell of mint but are infused with a mild vanilla scent. This discrepancy between taste and smell heightens the senses and can make sex even more surprising and enjoyable. Skins Mint condoms are available in packs of 12 individually wrapped condoms – no more strips to bother you when you're hurrying to grab a sheath in the heat of the moment.
Smaller than Skins, Pasante Mint condoms are suitable for men who like a snugger fit. These condoms are still regular in size, with a nominal width of 53mm and a length of 190mm. Pasante Mint condoms are coated with a mint flavoured lubricant on both sides. The natural mint extract and no added sugars make them perfect for all kinds of sex, including vaginal and anal. Pasante Mint condoms are available in bulk packs of 144 condoms or, if you'd like to try more than one flavour, you could opt for the Pasante Taste pack, which includes mint condoms, as well as strawberry, blueberry, and chocolate condoms. Likewise, Skins Mint is available in a bundle pack containing mint, bubblegum, banana, and strawberry condoms.
What can I do if I can't find mint condoms in my size?
Condoms have sizes for a reason – using a condom that is too small or too big may leave you exposed to the risk of pregnancy and sexually transmitted infections.
A condom that is too small, in fact, can break during use. After all, latex can only stretch up to a point, regardless of how elastic it is. If the condom is very tight, you'll likely feel it when it breaks. However, if the condom is severely compromised, pieces of it can get stuck inside your partner.
However, if the condom is only slightly smaller, you may not notice if it breaks during use. Thus, you may not know that you've become pregnant or that you have caught or transmitted an infection.
A condom that is too big, on the other hand, might slip off during sex. Besides the risk of pregnancy and STD's, the condom might get stuck inside your partner. A doctor or nurse will be able to remove it quickly, but the situation would be embarrassing.
With this in mind, if you can't find mint condoms in your size, simply use mint lubricant with plain condoms in your size.
Using flavoured lubricant gives you even more opportunities to have fun. Here are a few advantages:
Customised experience: Mint condoms usually have the lubricant applied on both sides of the condom. However, you can customise your experience if you're using mint lube with plain condoms. You can add lube inside the condom, coat only its exterior, or use the lubricant on both sides if you wish.
Versatility: Mint lubricant can be used with all types of condoms. You can enhance the experience with ribbed and dotted condoms, for example. Or you could use mint lube with any other flavoured condom to create unique flavours.
Loads of fun even when you're not using a condom: Mint lube can be used for all your sex games. For example, you can apply a dollop of lube to your sex toy or to enjoy a tingling massage before intercourse. You can even pair mint lube with mint condoms, for an all-round tingling experience in the bedroom.
Will mint condoms delay ejaculation?
Mint condoms may delay ejaculation if their interior is lubricated with a mint flavoured product. However, that is not their main purpose. If you're looking for a condom designed for this specific purpose, here are a few options:
Delay condoms
These condoms are not flavoured and are designed specifically to delay ejaculation. They may contain clove oil; a natural numbing agent, a cooling effect gel that also delays ejaculation naturally, or mild anaesthetics such as benzocaine or lidocaine – benzocaine or lidocaine condoms are your best choices if you struggle with premature ejaculation. In all other cases, clove oil and cooling condoms should work just fine.
Delay spray
Similar to delay condoms, delay sprays can contain clove oil, benzocaine, or lidocaine as an active ingredient. These sprays are very easy to use – simply spray it on your erect penis head a few minutes before putting on a condom.
Delay wipes
Can have the same active ingredients found in delay condoms and sprays, although most delay wipes contain clove oil. To use them, rub a wipe on your erect penis head a few minutes before intercourse, then put on the condom.
If you decide to use delay spray or wipes with mint condoms, make sure to put on the condom and wipe your hands clean with a baby wipe before touching your partner, or the numbing agent may numb her intimate area too.
Are mint condoms sweet?
Mint condoms have a fresh, invigorating flavour similar to the flavour of spearmint or peppermint bubble gum. Some people would say they have a sweet aftertaste, but most mint condoms are not sweet. Making them suitable for all types of sex, most brands only use the natural mint extract to flavour their condoms, without any added sugar or sweetener.
If you want to use mint condoms for their tingling sensations but want to add a sweet element to enjoy oral sex, you can coat the condom with your favourite intimate lubricant. For instance, you could pair mint condoms with chocolate lube to mimic the taste of After Eight chocolate.
Are flavoured condoms safe?
Yes, mint flavoured are as safe to use as unflavoured condoms. Here at Condoms.uk, we only sell genuine condoms sourced directly from brands or their official suppliers. All mint condoms in our stock are suitable to use for vaginal, oral, and anal sex.
To make sure the condoms you want are safe against pregnancy and sexually transmitted infections, simply check the label. Each condom brand must specify whether their condoms comply with the UK and EU safety regulations, and those condoms designed for leisure purposes (e.g. to have fun at parties) are clearly labelled as not suitable for sex.
The only difference between mint condoms and plain condoms is the type of lubricant they are coated with. They provide the same protection against pregnancy and STDs as standard condoms. With perfect use, they are 98% safe.
Where can I buy mint condoms?
You can buy mint condoms right here at Condoms.uk. Besides our selection of mint condoms, you can also browse a range of other flavoured condoms, ribbed and dotted condoms, thin condoms, thick condoms, and more.
Condoms aside, we also stock a range of intimate lubricants, sensual massage gels, and accessories designed to boost your sex life.
When you buy from us, you can rest assured we'll do everything in our power to protect your privacy. All orders are delivered in discreet packaging labelled with only your address and a generic return address. The package will contain no reference to Condoms.uk, condoms, lubricants, or accessories.
With free nationwide delivery on all orders over £25 and next-day delivery options, all you have to do is add your mint condoms to the cart and proceed to checkout.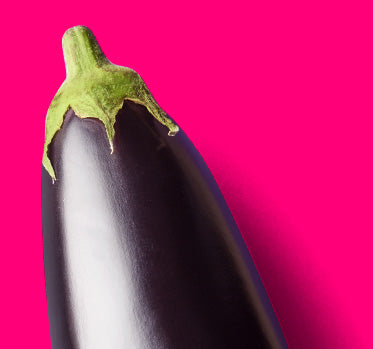 Don't miss out on something big.
Get the latest voucher codes, promotions and product launches straight to your inbox. Subscribe to our email newsletter now:
*By clicking Subscribe, you are agreeing to receive email newsletters from Condoms.uk. Your data will be processed in accordance with our Privacy & Cookie Policy.
Condoms.uk is rated 4.7 stars by uk.trustpilot.com based on 573 reviews
Condoms.uk 2023 All Rights Reserved