Polyisoprene Condoms
The go-to condom for those with latex allergies or sensitivities, polyisoprene condoms are in fact synthetic condoms, sharing the same properties as their latex counterparts - but without any unwanted allergens. Polyisoprene condoms tend to have more flexibility, greater thickness, and a softer feel than polyurethane alternatives, leading them to be the condom of choice for many men around the world. This option tends to be only slightly more expensive than latex varieties, but significantly cheaper than polyurethane options overall, making them a very economical choice. Say goodbye to nasty allergic reactions to latex, and get the right condom material that suits you!
What are polyisoprene condoms?
Polyisoprene condoms are condoms made of a synthetic type of latex. These condoms provide a sensation profile that is very similar to latex, but they don't contain the proteins naturally found in latex. Thus, these condoms are safe to use by people with latex allergies.
Pros of polyisoprene condoms
Polyisoprene is non-allergenic: Synthetic polyisoprene contains no allergenic latex proteins, but its structure is similar to latex. This characteristic makes polyisoprene condoms an excellent choice for people with latex allergies, but also for people with sensitive skin.
Excellent tensile strength: Condoms are designed to be stretched, and the tensile strength of the material they're made of is very important. Polyisoprene has excellent tensile strength – its strength is greater than the strength of latex. This characteristic allows condom manufacturers to make thin polyisoprene condoms that are as strong as their latex counterpart.
Appropriate for same uses as latex condoms: Since polyisoprene is a type of rubber latex produced in a laboratory, its properties are very similar to the properties of latex. Polyisoprene condoms are as effective as latex condoms in preventing pregnancy and sexually transmitted infections.
Cheaper than polyurethane condoms: Polyurethane condoms are another type of condom suitable for people with latex allergies. However, polyurethane condoms may not feel as good as polyisoprene condoms and are also more expensive. Currently, most brands make their non-latex condoms of polyisoprene rather than polyurethane.
You can choose from various types: Polyisoprene condoms come in smooth and textured versions, as well as a wide range of sizes. You can easily find the best polyisoprene condoms for you right here at Condoms.uk.
Cons of polyisoprene condoms
Polyisoprene condoms are more expensive than latex condoms. However, the difference in price is often minimal. Considering the benefits they bring, they are still your best option if you have sensitive skin, latex allergies, or if you're looking for the thinnest condoms on the market.
Polyisoprene degrades if used with oil-based lubricants. However, you can use polyisoprene condoms with water-based and silicone-based lubricants.
Types of polyisoprene condoms
Polyisoprene condoms come in a variety of options, and finding the right one for you is often overwhelming. Here are the most popular types of polyisoprene condoms you can buy right here at Condoms.uk.
Standard polyisoprene condoms
These are plain condoms made of polyisoprene. In this category you can find regular size condoms with a nominal width between 53mm and 56mm.
SKYN Original: These are the most popular polyisoprene condoms on the market. They have a premium quality and suit men who need regular size condoms. SKYN Original condoms have a nominal width of 53mm and are 180mm long. These condoms have a thickness of 0.065mm.
Durex Real Feel: One of the few polyisoprene condoms from Durex, the Real Feel condoms have a nominal width of 56mm and are 205mm long. Thicker than most polyisoprene condoms (0.065mm thick), they are ideal for anal sex or rougher action.
Extra lubricated
Extra lubricated condoms are suitable for combating the symptoms of vaginal dryness or for anal sex. Condoms in this category usually have at least 40% more lubricant than standard condoms – you can always add more lube if you want.
SKYN Extra Lubricated: The same size as SKYN Original but sporting much more lubricant, these condoms are perfect for people who have a latex allergy and struggle to combat the symptoms of vaginal dryness. They're also a perfect choice for most satisfying anal sex.
Large condoms
If a regular size condom feels too tight, you might need a large size condom. Large polyisoprene condoms have a nominal width between 56mm and 60mm, and you can find various thicknesses in this category.
SKYN Large: Larger than SKYN Original – but with the same size as Durex Real Feel – SKYN Large condoms suit men who need a slightly larger sheath. They have a nominal width of 56mm and are 200mm long. They're as thick as SKYN Original (0.065mm thick) and are suitable for all types of sex.
Pasante Sensiva: Thinner than most condoms out there, these large polyisoprene condoms have a nominal width of 58mm and are 180mm long. Their thickness is of only 0.028mm – thin enough to allow you to feel your partner closer than ever.
Pasante Unique: Larger than Sensiva, these condoms are 60mm wide and 190mm long. Their thickness of only 0.015mm makes them almost negligible. These condoms allow for a natural range of movement and transmit most of your partner's heat, helping you enjoy almost skin-on-skin sex.
Dotted condoms
Most polyisoprene condoms have a smooth texture. However, if your partner enjoys the feel of textured condoms, you can still find a suitable option.
SKYN Intense Feel: These textured condoms have intensely raised dots on the most sensitive areas to maximise stimulation and pleasure. They have the same size as SKYN Original: a nominal width of 53mm, 180mm long, and 0.065mm thick.
Thick condoms
Durex Real Feel are considered thick by the polyisoprene condom standards, but most options from SKYN also have the same thickness.
If you're concerned about the condom breaking, keep in mind that picking the right size is key to successful condom use. A too small condom is more likely to break than a thin one. As long as you're using the right size condoms – and add sufficient lubricant in case of scarce natural lubrication – you can enjoy the great feel thinner condoms bring in all peace of mind.
Ultra thin condoms
Wouldn't you love to feel more intimacy when using condoms? You can achieve it with ultra-thin condoms. In the polyisoprene category you have the following options:
SKYN Elite: These condoms have the same size as SKYN Original but are thinner – they have a nominal width of 53mm with a thickness of 0.05mm.
Pasante Sensiva: As described above, these condoms have a thickness of 28 microns (0.028mm).
Pasante Unique: A negligible thickness of only 15 microns (0.015mm).
Are polyisoprene and polyurethane condoms the same?
No, polyisoprene and polyurethane are two different materials. However, both options are suitable to use by people with latex allergies.
Polyisoprene is a synthetic type of rubber. We're not going to get into the nitty-gritty of chemistry, but polyisoprene is essentially latex without the allergy-causing proteins. This material is more elastic than latex and has excellent resilience.
One of its major advantages is that it feels almost like latex on the skin – polyisoprene is incredibly smooth and soft, making it an excellent choice for people with sensitive skin.
Polyurethane is a type of plastic. This material is used for making male and female condoms which are often way thinner than latex or polyisoprene condoms.
Polyurethane condoms transmit heat better than latex, but they offer a very different feel. Their texture is similar to the texture of cling film, and they often feel like you've wrapped your penis in cling-film. Polyurethane is less elastic than latex and polyisoprene, and these condoms are more likely to break.
On the positive side, you can use polyurethane condoms with all types of lubricants, including massage oils and body lotions.
Can I use polyisoprene condoms even if I'm not allergic to latex?
You can use any type of condoms you want if you have no allergies. The only thing you should avoid wearing is a latex condom if you or your partner are allergic to latex.
Latex allergy is a very rare condition that affects less than 1 in 1,000 people in the UK. You can develop a latex allergy at any age, and certain groups have a higher risk of developing it. These groups include people who are exposed to latex frequently, such as healthcare workers or people working in facilities that manufacture latex products (latex gloves, condoms, latex accessories, etc.).
Some people figure out they have a latex allergy at their workplace. Others, however, may only notice the allergy when using latex condoms.
Latex allergy symptoms are generally mild and include rashes on the portion of skin that came in contact with the condom, itchiness, redness, and sometimes inflammation.
Women are more likely to develop moderate symptoms after intercourse, because the vaginal lining absorbs latex proteins faster than the skin on the penis. Moderate symptoms include generic allergy symptoms, such as sneezing, coughing, watery eyes, skin redness and itchiness.
Severe symptoms include breathing difficulty, wheezing (a high-pitched sound when you're breathing), scratchy throat, hives spread throughout your body, dizziness, confusion, nausea, vomiting, a drop in blood pressure, confusion, rapid or weak pulse, and loss of consciousness.
In rare cases, latex allergy can lead to anaphylactic shock, which is a life-threatening condition.
If you notice skin redness and itchiness after using a condom, make sure you're using the condom is not irritating you. The lack of lubrication or the use of dotted condoms may cause irritation. Try adding more lubricant and switch to a smooth texture condom to rule out these causes. If the irritation persists, switch latex condoms with your favourite polyisoprene condoms.
What other non-latex condoms can I use?
If you're allergic to latex and only want an alternative – even if the condoms are not made specifically of polyisoprene – you can also get polyurethane or lambskin condoms.
As explained, polyurethane condoms are often thinner than polyisoprene, but the feel they deliver is not as natural. That said, some people like polyurethane condoms precisely for this reason. More often than not, men trying to delay ejaculation prefer using polyurethane condoms.
Lambskin condoms are made of sheep intestines and deliver the most natural feel. However, these condoms are only suitable to use if your main concern is preventing a pregnancy. Due to the porous nature of the material, lambskin condoms do not provide protection against sexually transmitted infections.
Where can I buy polyisoprene condoms?
You can buy polyisoprene condoms right here at Condoms.uk. Buying condoms online from us comes with a plethora of advantages, including:
Huge range of non-latex condoms: At Condoms.uk, we only stock genuine non-latex condoms sourced directly from brands or their official suppliers here in the UK. All the products we sell come in their original packaging – search the CE or BSI Kitemark on the package. Both marks are a guarantee for quality, and all condoms we sell comply with the UK and EU safety regulations.
Free delivery: We offer free delivery for all orders of £25 or over. If you want to receive your condoms as soon as possible, simply opt for next-day delivery when placing your order. Free next-day delivery is also available on orders over £50.
Discreet delivery: Buying condoms from us comes with one huge advantage – you'll never have to meet anyone you know whilst you're shopping for condoms. We deliver all orders in discreet, non-branded packaging. All our envelopes and boxes are generic, and the labels contain no reference to Condoms.uk, condoms, lubricants, or accessories. You can rest assured that nobody will know what you've got until you open your parcel.
Subscribe & Save: This service gives you peace of mind knowing that you'll never run out of condoms. Instead of adding products to the cart and proceeding to checkout, select the subscription option on the product page. We'll only charge you for the first delivery upfront, then charge your payment method on each renewal. After two renewals, you can opt out or change your subscription preferences.
Much more than condoms: Here at Condoms.uk, we only stock a wide range of intimate lubricants, sensual massage gels, and accessories – browse our range of products now to find everything that you need for a stellar experience between the sheets.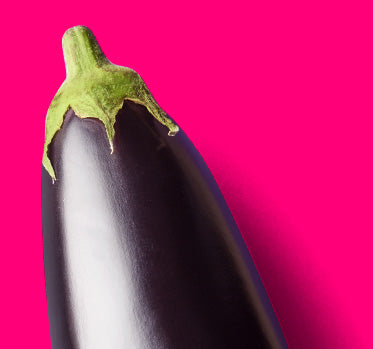 Don't miss out on something big.
Get the latest voucher codes, promotions and product launches straight to your inbox. Subscribe to our email newsletter now:
*By clicking Subscribe, you are agreeing to receive email newsletters from Condoms.uk. Your data will be processed in accordance with our Privacy & Cookie Policy.
Condoms.uk is rated 4.7 stars by uk.trustpilot.com based on 573 reviews
Condoms.uk 2023 All Rights Reserved