56MM Condoms
Nobody wears socks that are too big, or shoes that are too small - so why put up with sizing issues when it comes to condoms? Explore our wide range of condoms to find the right condom fit. This category is devoted to our 56mm variety, which means these condoms boast a nominal width of 56mm. Shop 56mm condoms by Durex, EXS, Pasante and many more right here at Condoms.uk. Be sure to browse our site to discover all the condoms widths available to you, as we stock fitted condoms in sizes from 45mm to 72mm. Great sex starts with a great fit, so do not put it off any longer - find your correct condom fit now!
Are 56mm condoms regular or large in size?
Considered somewhat borderline, 56mm condoms are considered regular in size by some and large by others. For instance, most condoms from Durex have a nominal width of 56mm, and we can safely say this is a regular size in their vision.
According to the average condom size, however, 56mm condoms are larger than the standard. Thus, we could consider them large condoms.
Regardless of the category, you include them in, 56mm condoms come in standard and sensation variants. Here are a few of the most popular options.
Standard condoms
Sensation condoms
Can I use 56mm condoms if I have a regular size?
Of course, you can, but keep in mind that a condom that doesn't fit perfectly might break or slip off during intercourse.
There are various ways to figure out whether or not a condom suits you. For instance, you could buy condoms in various sizes and see which one fits right. If you want to skip the trial and error part, you can use our online tool to find your size or measure your penis length and girth.
To measure your penis size, you will need:
String
Flexible measuring tape
Ruler
Marker
To measure your penis length:
Use the measuring tape to measure the length of your fully erect penis from its head to the base. Press the tape as much as you can toward your pubic bone to make up for any hair and fat tissue. If your penis is curved, follow its natural shape with the tape. If your penis is relatively straight, you could use a ruler instead of the tape measure.
To measure your penis girth:
Wrap the string around the thickest part of your fully erect penis, usually around the middle of the shaft, and use the marker to mark the point where the string meets.
Measure the length of the string with the ruler. This number is your penis girth.
To find out what condom size you need, divide your girth by 3.14. This number represents the ideal condom width.
You can now use the length and width to determine the right condom size for you. When measuring your penis, remember that figuring out the right condom width is key to perfect condom fitting. Most manufacturers make condoms longer than necessary, so it's unlikely you'll have a problem with the condom being too short.
However, a condom that is too small or too big can give you lots of headaches. On the one hand, it is unlikely you'll have a fulfilling sexual experience if the condom doesn't fit right. Extremely snug or loose condoms hinder the amount of sensations you feel, leading to the common cliché that you can't feel a thing during sex if you're using condoms.
On the other hand, the condom could either break or slip off during intercourse. Either of these situations would leave you and your partner exposed to the risk of contracting a sexually transmitted infection and pregnancy.
If you don't like the idea of ending up with too much extra length – or if you have very generous dimensions and are genuinely concerned about the condom being too short – know that most condom widths are available in various lengths. For instance, 56mm condoms come in a variety of lengths between 180mm and 200mm.
How to boost sexual life with 56mm condoms?
Condoms serve to protect yourself and your partner from potential infections and pregnancy. However, using a condom doesn't have to be a chore. There are many ways to use condoms creatively to boost sexy time for you and your partner alike. Here are a few ideas:
Add flavour to oral sex: Safe oral sex is as important as safe vaginal or anal sex. Just because your partner can't get pregnant during fellatio, it doesn't mean that you can't catch or transmit an STD. That said, many people don't like the latex smell or taste. To enhance oral sex for your partner, simply use flavoured condoms. Options include flavours such as strawberry, cola, chocolate, and bubblegum, to name just a few. If you can't find the flavour you like, simply use standard condoms with a flavoured lubricant.
Add some fun with glow-in-the-dark condoms: These condoms are fun to use with a partner who isn't confident enough to leave the light on. You must expose the condom to light for 10-15 minutes before using it and will usually be able to enjoy around 30 minutes of glow.
Increase stimulation with textured condoms: Textured condoms may have raised ribs, raised dots, or a combination of both patterns. They are designed to enhance vaginal stimulation, but many also find them pleasurable to use for anal sex. Textured condoms are available in latex and non-latex variants.
Boost endurance with cooling condoms: Cooling condoms are lubricated with a cooling effect gel – you can find options that are mint-flavoured or unflavoured alternatives. The lubricant gives a tingling sensation that could increase vaginal or anal stimulation. At the same time, these condoms may have a slight delaying effect. They are ideal if you want to delay ejaculation every now and then but unsuitable for treating premature ejaculation.
Use the condoms with a cock ring: There are various types of vibrating cock rings you could use, but a G-spot or prostate stimulation ring is unbeatable. Unlike standard vibrating rings that must be placed at the base of the penis, G-spot rings go under the penis head, and a condom must keep them in place. This type of sex toy can help your partner reach orgasm faster.
How to use 56mm condoms with a G-spot ring?
Using a 56mm condom with a G-spot ring is easy. The most important thing to keep in mind is that you should use a condom larger than your usual size since the ring will increase your girth. The condom doesn't have a protective function when used with a cock ring, but a small condom will most likely break due to friction and the vibrating action of the ring.
In some cases, bits of the broken condom could fall inside the vagina or anus, and these pieces are sometimes difficult to extract. If you live them inside the body, they could lead to infections.
With this in mind, a 56mm condom is ideal to use with a G-spot ring if you usually wear a 54mm or smaller condom.
To use it with the ring, you must first put on the ring on your fully erect penis, right under the penis head. This is the proper placement if you want to stimulate the G-spot or prostate. Once the ring is on, put on the condom as you usually would. Pay attention to rolling on the condom the right side up and apply lubricant if needed. That's it. You can now have fun with your partner.
Here are a few mistakes to avoid:
Don't put the ring and condom on your penis before it is fully erect. Doing so might constrict the erect penis, restricting blood flow. Overall, you will unlikely enjoy the experience, and you may hurt your penis.
Don't forget to check the ring diameter before using it. Using a small ring can be painful.
Don't use two condoms. When using a condom with a G-spot ring, the condom won't protect you from STDs or pregnancy. However, never put a condom on your penis, then the ring, and another condom on top of the ring. The friction between the latex layers may cause both condoms to break.
Don't use G-spot rings with a new or untested partner. We said already – the condom won't protect you or your partner.
What brands make 56mm condoms?
Most condom brands make 56mm condoms. You can choose from latex and latex-free options alike, from brands such as:
Where can I buy 56mm condoms?
You can find the best 56mm condoms right here at Condoms.uk. We stock a large variety of latex and non-latex condoms in standard and sensation options. All condoms you buy from us are genuine and sourced directly from brands or their official suppliers in the UK. Furthermore, we ship all our orders in discreet, non-branded packaging to protect your privacy. So, what are you waiting for? Browse our range of 56mm condoms to find the right ones for you.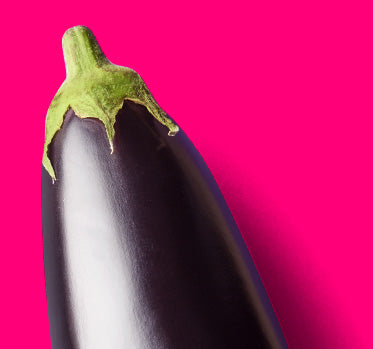 Don't miss out on something big.
Get the latest voucher codes, promotions and product launches straight to your inbox. Subscribe to our email newsletter now:
*By clicking Subscribe, you are agreeing to receive email newsletters from Condoms.uk. Your data will be processed in accordance with our Privacy & Cookie Policy.
Condoms.uk is rated 4.7 stars by uk.trustpilot.com based on 575 reviews
Condoms.uk 2023 All Rights Reserved