Snug Fit Condoms
When it comes to safe and responsible sex, it is crucial that you get the right fit. Snug condoms allow you to get a fit that is right for you, as loose condoms can be extremely risky, as they are more prone to slipping off during sex or even bursting. Shopping here at Condoms.uk for snug condoms makes the entire process easier, with the condoms easily identifiable, with more choice on offer than your typical pharmacy or supermarket. It also spares you any anxiety that buying condoms face to face can bring. Opting for a snug condom is a sensible choice that not only will improve your enjoyment, but also make things safer for you and your partner.
What are snug fit condoms?
In a general understanding of the term, snug fit condoms are condoms designed for men who find standard, "regular" size condoms to be a bit too loose. This category includes small and extra small condoms, most of which are made of natural rubber latex.
If you need a small size condom but you or your partner are allergic to latex, you should consider using a female condom (made of polyurethane) instead.
In a more specific understanding, Snug Fit is a commercial name used by condom brand EXS for its variety of small condoms.
What size condoms are snug fit?
Snug fit condoms' size can range from 45mm to 50mm. Most snug fit condoms on the market have a nominal width of 49mm.
Can I use snug fit condoms even if I generally wear regular size condoms?
Finding the right size condom can be daunting, especially if you haven't used condoms before. The number of men using the wrong size condom is surprising, but most of them buy larger condoms instead of smaller ones.
Then, there is a category of men who like a snugger fit. They may have a regular size but buy small condoms anyway.
Using a smaller condom has one advantage – it could help you delay ejaculation. However, the risks that come with it are not worth it.
The main issue with using a snug fit condom if you're normally wearing a regular size is that the condom could break. It is easy to understand that trying to cram something big into something small won't work out well in most cases, so sometimes it is better to stick with a regular condom.

What Happens If The Condoms Breaks?
There are two possible outcomes if the condom breaks. In the first instance, the crack could be so small that you won't notice it. Although you should be able to feel the change in pressure if the condom breaks during intercourse, keep in mind that you may be so lost in the heat of the moment that you won't pay attention to this detail.
It goes without saying that you can end up with an accidental pregnancy, and you can also catch or transmit infections through both vaginal and anal intercourse if the condom breaks.
In the second scenario, the condom could burst out completely, and pieces of it may end up stuck inside your partner. Sure, the vagina is rather short, and you should be able to find the pieces without medical help. In some cases, though, you may not be able to remove the pieces of latex yourself, and seeking medical attention could be – quite frankly – embarrassing for both of you.
With this in mind, using a snug fit condom if you normally wear a regular size condom isn't the wisest idea. If you like the snug feel of a condom or want to use a snug fit condom to delay ejaculation, know that there are alternative solutions.
Cock rings
These silicone accessories are an excellent choice if you like a snugger condom fit. They sit at the base of your penis and have a slight constrictive effect. Cock rings can usually help you delay ejaculation, whilst most models will also stimulate your partner's clitoris for an enhanced sexual experience and a more powerful orgasm.
As their name suggests, delay condoms have a sole purpose – helping you delay ejaculation. These condoms employ a variety of methods to accomplish their purpose. For instance, Vitalis Delay and Cooling condoms delay ejaculation naturally thanks to the cooling effect gel they contain. Durex Extended Pleasure and Durex Mutual Climax use a mild anaesthetic, Benzocaine, to numb your penis. Likewise, EXS and Pasante use Lidocaine, an anaesthetic slightly stronger than Benzocaine. Durex, EXS, and Pasante delay condoms are more suitable for people who suffer from premature ejaculation, whilst Vitalis delay condoms are more suitable for those who simply want to last longer for their partner. Delay condoms can be used for both vaginal and anal intercourse.
Delay condoms only come in a number of sizes. If you can't find any that suit you, delay wipes and delay spray could be an excellent alternative. There are multiple options on the market, from wipes and spray containing clove oil to products with Benzocaine or Lidocaine. Clove oil has a natural numbing effect and is perfect for men whose partners need longer and more careful stimulation. Because clove oil can also have a numbing effect on your partner, it is recommended to put on a condom immediately after applying the product and prevent touching your partner's genitals with your bare penis or unwashed hands to avoid transferring the product onto their skin.
What brands make snug fit condoms?
You now know what alternatives you have to delay ejaculation, but what if you really need a snug fit condom? Here are some of the most popular options.
Designed for a tighter, more secure fit compared to the regular size condoms from EXS, these are the original Snug Fit condoms that gave small condoms the fancy name. They have a nominal width of 49mm and are 176mm long. The main difference between these condoms and the regular sizes from EXS is the straight wall design – most EXS condoms have a flared head. At 0.073mm thick, they're strong enough for all kinds of sex. EXS Snug Fit condoms are made of natural rubber latex and come pre-lubricated with a silicone-based product. EXS condoms are cruelty-free and vegan certified by the Vegan Society.
Glyde is the first brand of vegan condoms. Their products are fair trade and vegan certified by the Vegan Society, and they're made of premium quality natural rubber latex. Like the EXS Snug Fit, Glyde Slim Fit condoms have a nominal width of 49mm. They're 170mm long and 0.062mm thick. A straight wall design ensures a snug yet comfortable fit.
There aren't many coloured condoms in the snug fit category, but you can still up your bedroom game with Glyde Slim Fit Red. These condoms have the same size as Slim Fit standard but are red in colour.
Flavoured condoms are an excellent choice for more pleasurable oral sex. You won't have dozens of choices if you need a small size condom, but Glyde Slim Fit Strawberry condoms are not only flavoured, they're also coloured. If you don't mind using a transparent condom but strawberry isn't a flavour you like, know that you can use your favourite condoms with a flavoured lubricant.
Suitable for all kinds of sex, Pasante Trim condoms are 0.07mm thick and have a nominal width of 49mm. They're 180mm long – the longest condoms in this category that are suitable for men with longer but slimmer penises. Pasante Trim condoms are made of natural rubber latex and are pre-lubricated.
Designed with younger users in mind, ON condoms are famous for their fun names. Their snug fit option, aptly called Little Tiger, is proof that size doesn't matter if you know how to satisfy your partner. Like almost all other snug fit condoms, the Little Tiger has a nominal width of 49mm and is 170mm long. The thickness of 0.07mm allows you to use the condom for all kinds of sex without worrying about its resistance. ON condoms are manufactured in Germany and comply with the UK and EU safety standards.
MY.SIZE condoms are made by the same manufacturer that produces ON condoms, R&S Consumer Goods. The concept behind the brand is that different men require different size condoms. In fact, MY.SIZE is the brand that has condoms in most sizes, covering everything from extra small to jumbo size. The 49MM condoms have a nominal width of 49mm and are 160mm long. The thickness of 0.05mm allows you to feel most of your partner; the condoms are made of natural rubber latex and come pre-lubricated.
Smaller than the standard snug fit but still small in size, these condoms have a nominal width of 47mm and are 160mm long. All other characteristics are similar to the 49MM version.
Designed to suit those with a slim shaft, these condoms have a nominal width of 45mm and are 160mm long. Straight walls that fit snugly around the penis without constricting movement.
Are there any flavoured or textured snug fit condoms?
Sensation condom options are very limited in the snug fit category. The only exception is Glyde, a brand that makes coloured and flavoured condoms with a nominal width of 49mm. These condoms are only available in red colour and strawberry flavour – the flavoured option is also coloured.
However, there are no ribbed and dotted condoms in this category, nor condoms in other colours or flavours.
As long as you don't mind using transparent condoms, you can always flavour them with an intimate lubricant. The most popular flavours include chocolate, mint, cola, peach, cherry, and strawberry.
If you're looking for a textured condom to enhance stimulation and pleasure for your partner, you could opt for a vibrating cock ring instead. Options vary from cock rings that stimulate the clitoris to the popular G-Lover ring designed to stimulate your partner's G-spot or prostate.
The main difference between this ring and the others – besides the design – is its placement. The G-Lover ring must be placed under your penis head rather than at the base of the penis. A large button allows you to turn it on before penetration. Placed under the penis head, the ring touches the most sensitive points inside the vagina or anus, increasing stimulation and delivering a quicker and more powerful climax.
Why do snug fit condoms hurt me?
Snug fit condoms might hurt you because they are too small or because you're allergic to latex. To figure out the reason, you should measure your penis and assess any rashes that may or may not be present when using condoms.
A condom that is too small will leave marks on your penis, especially at the base, near the condom rim. The constrictive action may also reduce the amount of sensations you feel. Thus, if you can't feel your partner but feel pain when wearing a condom, there are chances the condom is too small.
To figure out what condom size you need, grab a tape measure or string and ruler and fill in our quick Find Your Size quiz.
A latex allergy doesn't usually cause pain, but you'll notice rashes or hives on your skin. Itchiness is also a common symptom of latex allergy.
Even though latex allergy is rare and most people only have mild symptoms, it could be life-threatening in some cases. That's why you should stop using latex condoms immediately and switch to non-latex alternatives to prevent the condition from getting worse.
Why do condoms hurt my girlfriend?
Condom wearers usually think about their own discomfort as far as condoms are concerned, but women may also feel discomfort when using condoms. Some even ask their partners to avoid or stop using condoms. Here are the main reasons why condoms can hurt your girlfriend:
The condoms contain nonoxynol-9 spermicide: If your main concern is preventing pregnancy and use condoms with spermicide, know that the N-9 substance might hurt your girlfriend. Spermicide can irritate her sensitive bits. Not only will it feel uncomfortable, but irritation can also leave her vulnerable to yeast infections, urinary tract infections, or bacterial vaginosis.
The condom is insufficiently lubricated: Vaginas produce their own lubrication, but if your partner has vaginal dryness, the condoms might hurt her. Although most condoms are pre-lubricated, the quantity of lubricant on them might be insufficient. A quick fix is using extra lubricant – just make sure the lubricant you buy is condom-friendly.
She might be allergic to latex: Women usually have more severe reactions than men after using latex condoms if they're allergic to latex. So, if your partner feels itchy down there, you should try and see if the problem goes away with a non-latex condom. If the issue persists, the only way to fix the problem is with abundant lubricant and a condom designed for people with sensitive skin.
Where can I buy snug fit condoms?
You can buy snug fit condoms right here at Condoms.uk. Browse our range and choose the best small condoms for you. All our orders are promptly delivered in discreet packaging, and the condoms we sell are genuine.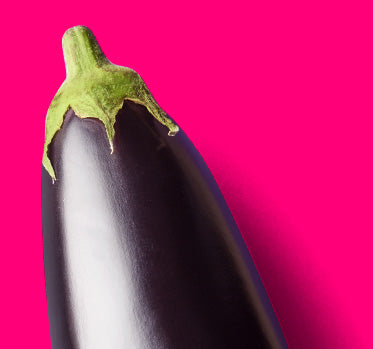 Don't miss out on something big.
Get the latest voucher codes, promotions and product launches straight to your inbox. Subscribe to our email newsletter now:
*By clicking Subscribe, you are agreeing to receive email newsletters from Condoms.uk. Your data will be processed in accordance with our Privacy & Cookie Policy.
Condoms.uk is rated 4.7 stars by uk.trustpilot.com based on 575 reviews
Condoms.uk 2023 All Rights Reserved